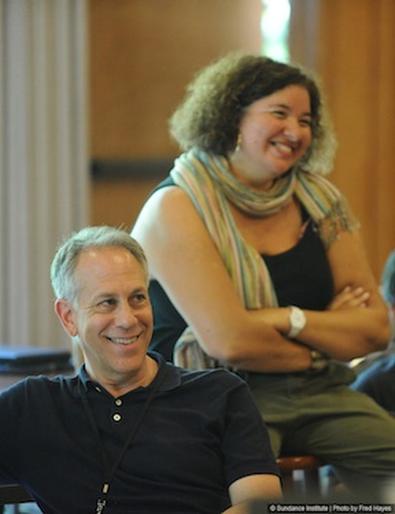 Sundance Institute has included a playwright backed by Sam Shepard among its Theater Lab class of 2014.
The nine fellows, who were selected from 800 applicants, get rehearsal space, dramaturgical support, and a cast for the three-week Lab. Philip Himberg, Sundance's theater program artistic director, said the program was designed to ready plays for production.
"Our Theatre Lab draws on the strengths and generosity of the theatre community to encourage risk-taking and to develop networks of support that will extend throughout each project's journey to the stage," Himberg said in a statement. "This year's Fellows bring wildly innovative stories and approaches."
One of the fellows is playwright Matthew Paul Olmos, who served as a Sundance Institute UCROSS Playwright last year. Shepard chose Olmos, who grew up in Los Angeles but is based in New York, to write the first half of "So Go the Ghosts of Mexico, Part Two" for La MaMa after he received the Ellen Stewart Award from the New York theater in 2012. Olmos' play, which is set amid the Mexican drug war, was based on the life of Marisol Valles Garcia, "the bravest woman in Mexico," who volunteered to take over for a police chief beheaded by the cartels. She's currently seeking asylum in the United States.
"Our Lab model offers an independent-minded environment for artists to engage with their work, ask questions, build text and take risks, ultimately helping these artists achieve their unique vision," Sundance Executive Director Keri Putnam said in a statement.
The Lab runs July 7-27 at the Sundance Resort in Utah.
The full list of fellows and projects is below.
"Caught" by Christopher Chen, directed by TBA
"Ghost Supper" by Sheila Tousey, directed by Leigh Silverman
"The Good Book" by Denis O'Hare & Lisa Peterson, directed by Lisa Peterson
"The Last of the Little Hours" written & directed by Annie Baker
"Posterity" written & directed by Doug Wright
"Skeleton Crew" by Dominique Morisseau, directed by Kamilah Forbes
"So Go the Ghosts of Mexico, Part Two" by Matthew Paul Olmos, directed by Lee Sunday Evans, composed/sound designed by Marios Aristopoulos
"T." by Dan Aibel, directed by James MacDonald
"Bed" by Sheila Callaghan (Playwright-in-Residence)