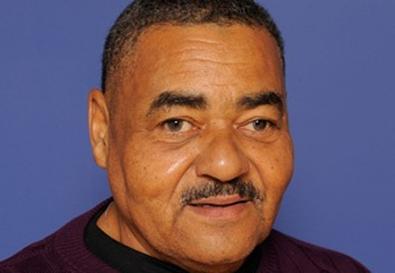 Paul Batiste heard a radio ad announcing a casting call in Lafayette, La., for extras in an upcoming feature film. A barber in nearby Church Point, La., who dabbled in local theater and picked up the occasional background job in Louisiana's booming film- and television-production industry, Batiste drove to the theater downtown where the casting call was being held. He filled out a form and was taken to see the director, Zack Godshall, who asked him to read a selection from "Beowulf." At the end of the reading, Batiste got a "We'll let you know."
Two days later, he was informed that he had been cast. Batiste assumed that his part would be small.
"I said, 'Okay, that's fine,' " the actor says. "I wasn't thinking that what happened happened."
What happened, unbeknownst to Batiste, was that he had just been cast as the lead in "Lord Byron," a micro-budget epic about a quiet man whose love of women leads him to the open road and a bizarre encounter in the bayou. Batiste showed up for the first day of shooting and was filmed walking up and down the streets of Lafayette. He wasn't given a full script. The next day, he shot two love scenes. In between takes of the second scene, the actor he was working with told Batiste that she was glad to be shooting a scene with the movie's star.
"I said, 'What?' " Batiste says. "She said, 'You didn't know you were the star?' I said, 'No, I didn't know.' That's when it all came out."
Godshall never got around to giving Batiste a full script, wanting the performance to have an unprepared feel. Most of the actor's lines are delivered via voiceover, and were recorded in one 4 1/2-hour session just days before the film was submitted to Sundance.
The tempting story to tell about Batiste is that he's a complete neophyte who came to the film with no knowledge or experience of the craft, but that wouldn't be true. He has been performing on and off for 15 years. Early on, he was reluctant to audition because he lacked training. But friends active in the Lafayette acting scene urged him to try, and Batiste began going out for parts in student films and local theater—even originating a role in a stage adaptation of the Ernest J. Gaines novel "Bloodline" at the University of Louisiana at Lafayette.
"I just picked it up," Batiste says of acting. That approach appears to be working for him. He's now shooting a sitcom pilot back home in Louisiana. "Everybody in it is a trained actor, except for me. I just call myself a street actor."