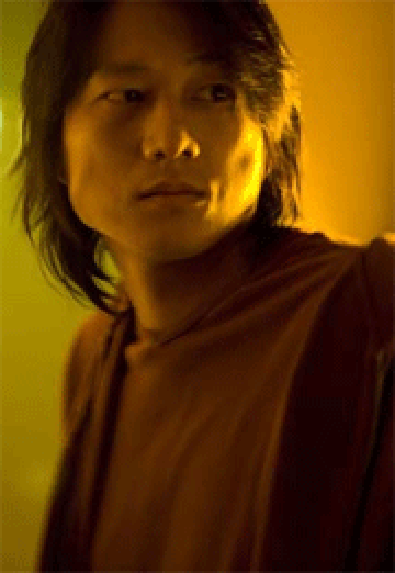 When compelled by a meaty role, actor Sung Kang isn't one to let the opportunity pass him by. "When I'm 50 or 60 years old, I'm going to regret it if I didn't do all I could to fight for the role," he says. "You know, we can all talk the talk about wanting to do good work, but how far will you go to fight for it?" Kang, best-known for his role as the tough guy in the indie film Better Luck Tomorrow, stars in three films this summer: as rough but compassionate antihero Han in Universal Pictures' The Fast and the Furious: Tokyo Drift; charismatic drunkard Sam Kim in The Motel; and the mysterious Samuel in the neo-noir crime drama Undoing. The three films, which open within a week of one another, demonstrate Kang's versatility as an actor--and that fighting for good work is worth the effort. Yet he isn't settling. "I feel blessed," he says. "But at the same time, I have the same worries of last year. I'm thinking, 'What's next?' You're always looking for that next project that can provide those substantial roles."
With Undoing, Kang has his hands full: He's producing in addition to starring. "I've produced before, and sometimes it's by default," he says. "In the indie level, you can't just come to set and be like, 'Oh, I'm an actor.' You have to be willing to help out, make the project happen." He feels that independent film world has a value sometimes greater than what studio flicks offer. "A lot of times you do independent films for passion, because you may even lose money doing one, but it doesn't matter." With a world premiere June 24 at the Los Angeles Film Festival, Undoing is in the running for best narrative. The story centers on Samuel, who returns to Koreatown, after a mysterious absence, seeking justice for the murder of his best friend and intent on winning back the love of his life (played by Kelly Hu). Director Chris Chan Lee--whose previous work includes Yellow, an indie about the violent graduation night of a group of Asian-American teens, approached Kang about the role of Samuel. "I was in San Francisco in 2001, and when Chris had told me about this script for Undoing, there was no question: I wanted to be involved," Kang says. Filling out the eclectic, multiethnic world of Los Angeles alongside Kang and Hu (The Scorpion King, X2) are Russell Wong (The Joy Luck Club, Romeo Must Die) and Leonardo Nam (The Perfect Score).
Furiously Working
Kang's involvement with Better Luck Tomorrow led to a second collaboration with director Justin Lin--this time on a studio set, for Tokyo Drift. "Working with Justin again is such a gift," Kang raves. "It's really a gift to work with someone you already have trust and loyalty [with]. You don't have to go on the set and then try to develop that."
Although the big-budget Tokyo Drift offers a different overall experience, he still finds similarities. "On a studio film, you don't have to worry about running out of film or messing up your costumes; you have five other sets of it," he notes. "Studio films make you the most comfortable so you can just act. But, essentially, the process is the same. You always hope you get to work with sincere, talented, and good people."
Photo by: Universal Pictures
While one may cry favoritism in Kang's nabbing the role of Han, the actor clarifies: "It wasn't that simple. When Justin got attached to Fast and the Furious, he said, 'Look, man, I can get you in to read for the lead.' We both knew it was a long shot, but I went in and got to meet the producers and the casting directors, and it was great. Then Justin told me about the other role, of the bad guy, who had an accent and was a type of role I was trying to move away from. Justin didn't think it was completely right for me but suggested I read for it, anyways. So I went in and read. After that, Justin kept working on the script. In the process, he had created a character, Han. Since I had already read for the two leading characters and the producers and casting directors already were familiar with me, they knew who I was and my work, [and] it worked out."
For Lin, there was no question Kang should get an opportunity. "I called him in for the lead," notes the director. "Some people are boxed in, and that's not fair; Sung is leading-man material. It's not even thinking outside the box, but it's about being fair. I don't care what color anyone is; you just have to be good and appropriate for the role."
And Kang, whose Han is described as "the coolest character I've seen on the screen in a while" by Ain't It Cool News, doesn't plan to take advantage of the relationship. "I wouldn't want to be in every film Justin does. It's only when the role is right," he explains. "The thing is, I can thank Justin all I want, but he told me, 'Look, Sung, if you couldn't come to the plate, it wouldn't have happened.'"
Kang's brooding good looks and athletic frame make him perfect to play angst-filled antiheroes, but The Motel provides an opportunity for the actor to show a more vulnerable side as the flawed role model of a chubby 13-year-old going through adolescence. The sympathetic capturing of cringe-worthy moments of puberty garnered the film a 2003 Sundance/NHK International Film Award, as well as recognition from film festivals nationwide. It will have its theatrical release June 28 at the Film Forum in New York, with distribution by Palm Pictures.
'The Motel'
Kang cherishes his involvement in the film: It's one he felt he'd regret not fighting for, and it allowed him to work with award-winning director Michael Kang (no relation). "I really respect Michael and the story; it's such a great story," says Kang. "Frankly, he could've changed the characters from Asian American and sold it and made some money. But he didn't. He stuck to his vision, and I'm really proud to be a part of that." Michael Kang recalls meeting Sung Kang and being struck by his emotional depth. "There's a beautiful sadness in his eyes," says the director.
Mapping a Career
Kang, who was raised in Gainesville, Ga., moved to Los Angeles 12 years ago and worked with the Friends and Artists Studio, an experimental theatre group. He credits the studio's owner, acting teacher Sal Romeo, with influencing him the most. "He's an angel, a mentor, a teacher, a friend," says Kang. "I didn't have any money then; I was working tables, struggling. I told him, 'If I could, I would like to work with you every day.' He let me clean up the studio in exchange for classes."
The lack of multidimensional roles for Asian-American actors were apparent to Kang, and he also knew he didn't have any strong desire to play a martial artist. But when he saw the 1993 drama Map of the Human Heart, he was inspired for his own journey as an actor. "I saw Jason Scott Lee play a role that was surprising: Here was an Asian-American actor playing something that wasn't a martial artist," says Kang. "He was my inspiration at that point, and I came back to L.A. and tried to find him. We didn't meet, but I met Sal. He was Jason's teacher."
Although acting as a career wasn't always a certainty for Kang, he remembers the first time it crossed his mind. "When I was 12, my parents took me to San Francisco, and on the pier, there was this mime was performing," he recalls. "He made me laugh, cry, [be] happy. I mean, he was able to evoke all these emotions, and I thought it would be amazing to be able to do that for someone."
What can this up-and-coming actor offer others trying to break through? "I would say, if you can find something to make you happy, really happy, go do that, because becoming an actor, even staying an actor, is really one of the hardest things to do," he offers. "I mean, if you're looking for the superficial stuff, like the premieres, the glitz, which is all nice, good luck, because that stuff doesn't mean a lot and the rest is hard work. I think it's about finding what role in life is right for you. Would being an actor be right for you--will it make you happy? I was lucky that I knew that's what I wanted to do."
"Undoing" premieres at the L.A. Film Festival Sat., 10:15 p.m., June 24, at the Landmark Regent Theatre, 1045 Broxton Ave., in Westwood. Additional screenings are Tue., 4:30 p.m., June 27, at the Landmark Regent and Fri., 7:30 p.m., June 30, at the Laemmle Sunset 5, 8000 Sunset Blvd., in West Hollywood. More more information, visit www.undoingmovie.com/
"The Motel" theatrically premieres at The Film Forum Wed., June 28, at The Film Forum, 209 West Houston St., in New York City. Visit www.filmforum.org/films/motel.html or http://www.themotel-film.com/screenings.html for more information.
Director Michael Kang, and actor Sung Kang in person at the Wed.-Thurs., 8 p.m. June 28 - July 1, screenings.