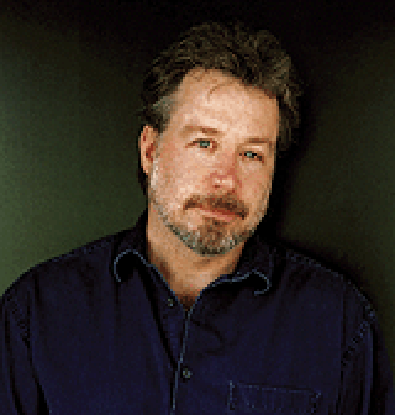 When actor/director/producer Tom Hulce recalls his favorite professional accomplishments, his eyes light up with a spark of childlike wonderment. His amazement is contagious, as he heaps praise on the talented artists with whom he has collaborated, while enthusiastically describing the personal fulfillment in his artistic endeavors. No jaded veteran, this cordial and engaging actor has an upbeat view of the marathon list of credits that he has packed into his 51 years. Courtesy of his diverse accomplishments onstage, on-camera, and behind the scenes, he is no longer pigeonholed into the role that netted him an Oscar nomination: the eccentric and immature genius, Wolfgang Amadeus Mozart, in Milos Forman's 1984 film Amadeus, loosely based on the life of the famous Austrian composer. Yet there's a touch of that character's youthful joie de vivre in Hulce's passion for his craft. Back Stage West recently chatted with him about the unique trajectory of his career and his aspirations for the future.
Almost 30 years have passed since Hulce made his Broadway debut, in Peter Shaffer's Tony-winning psychological drama Equus. A breakthrough role for the young performer--who replaced Peter Firth of the original London production shortly after the Broadway premiere--it was quite an experience for a fledging actor from Michigan, newly arrived in New York. This job afforded him the enviable opportunity to play a challenging role in a highly acclaimed new work. He was unfazed by the full nudity called for by the script.
"My decision was whether to take the role. When I accepted it, I just did what was required," he says. "In those days, mounted policemen were in the Broadway district. The policemen knew when the nude scene with the boy and girl was happening, so their horses would be tied up outside, and they'd be at the back of the theatre. They didn't want to miss it. Everything about this show was a remarkable experience. On the first day of rehearsal, I found myself standing onstage across from Anthony Hopkins. In an extremely loud voice from the back of the auditorium, the director shouted out to me: 'Borrrr-ing, dear!' That's how it all started. But luckily the thing that went off in my head wasn't, 'Oh, my God, why is he talking to me like that?' Instead I realized that's the way he also talks to Tony Hopkins, so if he talks to me the same way, that must mean he thinks I can do this. I had quit school and moved to New York to audition for a play by Christopher Hampton called Total Eclipse. I auditioned for it, but they didn't hire me. Six weeks later, Equus came along. Unbelievable. After this show closed, a lot of work started coming my way."
Eight years later, his second huge career break came in another Shaffer work. The British scribe adapted his hit London and Broadway play Amadeus into a screenplay for Forman's lavish film version, which won eight Academy Awards. Though he and his co-star F. Murray Abraham, as Mozart's nemesis Salieri, were nominated for Best Actor, only Abraham took home the prize. Hulce cites this role as among his favorites in a long string of films, plays, and TV appearances. He enjoyed working with Shaffer on both projects but doesn't feel that the writer had anything to do with influencing his casting in this coveted role in the film, which was aggressively pursued by many name actors in Hollywood. Hulce elaborates: "Milos is so clear about what he wants, and his process of choosing people is so personal to him, that Peter probably deliberately avoided making any suggestions about my casting."
He admits it was a huge thrill to nab this role. "Who wouldn't be excited to get either one of these parts [Mozart or Salieri]? The funny thing is, I hadn't been very hopeful of getting it. I previously had some disastrous meetings with Milos when he was casting Ragtime. We didn't seem to have much to talk about, and there wasn't much chemistry. But I did get the role, and it was a great experience." Among the challenges he faced in this performance were the contradictions and complexities underneath the exterior of the rascally character. "What I had to do," says the actor, "was to explore what seemed like separate schizophrenic personalities and reconcile them into one person. In the end, it was through the music that I began to define for myself how it all connected into one man." Shaffer's piece plays fast and loose with history, so accuracy wasn't a primary concern in relating this juicy tale of a conflict between the two composers. "The aim of my characterization was to suit the story as Milos wanted to tell it," he explains. "He had a desire to tilt the story of Mozart and his life in some ways to America, especially in the speeches. This was actually harder. It would have been easier to make it sound more classical." He says he knew the project was a once–in–a–lifetime experience, but he still wasn't prepared for the heavily awarded monster hit that it became.
He enjoyed many more acting triumphs in subsequent years, including an Emmy-winning role in TNT's cable movie The Heidi Chronicles, as well as his acclaimed portrayal in Dominick and Eugene, another performance that he cites among his most rewarding. He says he relished his sole stint as a voiceover artist when he played the title role in Disney's animated musical The Hunchback of Notre Dame. But, for almost a decade, this widely praised actor with a seemingly rosy future vanished from both screen and stage; he suddenly began turning down acting offers. He enjoyed notable successes in subsequent behind-the-scenes efforts, such as co-directing the heralded two-part stage drama The Cider House Rules during its Seattle premiere and its L.A. and New York productions. His most recent success was as producer of Michael Mayer's critically lauded film version of Michael Cunningham's A Home at the End of the World, which is being touted as a strong Oscar contender.
He explains the sudden shift in his career focus: "It wasn't so much a conscious decision, as [much as] my brain just changed, and I responded to that change. The chemistry between a story and me, as opposed a project and me, shifted. I wasn't looking at things from inside the story. I started to perceive things from the story as a whole--putting the pieces together. That kind of amazing obsession that you have as an actor to live inside of a story receded. Something sort of opened up inside of me, and I became more fascinated with the story as a whole. Up until a couple of years ago, I hadn't missed acting. I was actually shocked at how little I missed it. During the early years of my career, I was represented by Susan Smith--up through the time I did The Normal Heart onstage here [in Los Angeles] and in London. Since then, throughout my producing and directing jobs, it's been CAA. These agents have all been very patient with me. It's not that there haven't been acting job offers. I was thrilled to work on , which was a big, challenging, amazing adventure. We spent about two-and-a-half years on it. During the process of putting it together, I didn't even have an urge to get up from the director's table and say, 'Let me show you how to do this or that.' That also surprised me. The main thing for me is that I'm compelled by particular pieces of material. Something has to inspire me. Then I look at what needs to be done with it and how I can best serve it."
For a brief period recently, he was set to end his long sabbatical from acting. He accepted a role in the Geffen Playhouse's West Coast premiere production of Richard Greenberg's Tony-winning 2003 play Take Me Out, which opens Sept. 22 at the Brentwood Theatre. He was to play the choice role of the new business manager of a gay baseball hero who comes out of the closet, with a subsequent revelation that this manager is secretly in love with his client. Following this interview with the actor, the Geffen released a statement that he had withdrawn from the production due to personal reasons unrelated to the production. During the interview, he had mentioned that he had other possible irons in the fire, but Hulce seemed reluctant to elaborate on them. In speaking of his Geffen role, he had remarked, "This is a very intriguing moment for me. I would love it if this [the Geffen show] is kind of a re-engagement that becomes part of a vocabulary of work for me." In Amadeus, Mozart challenges an assertion that one of his compositions includes too many notes. Likewise one senses that Hulce's unusual but remarkably eclectic career marches to its own serendipitous beat. BSW