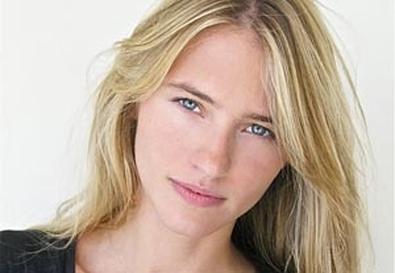 As New York prepares for Mercedes-Benz Fashion Week to kick off on February 9, some models who will walk those runways are putting together a different kind of industry event.

Their leader is Sara Ziff, a model who has worked with top designers such as Calvin Klein, Louis Vuitton, Chanel, Tommy Hilfiger, and Stella McCartney. While she started her career at 14 years old, she graduated from Columbia University last year with a B.A. in Political Science, focusing on labor and community organizing. At 29, Ziff is the face of The Model Alliance, a non-profit organization she founded to improve the industry's working environment.

"There is a sense that fashion is frivolous and a lot of people don't understand models wanting to organize for better labor conditions," Ziff told "The Guardian." "They probably see the profession as a privilege."

The world's perception of super models as glamorous millionaires belies the reality of the business for most working models, according to Ziff. The average net annual income for a model is $27,000 a year, and employers often pay with clothing rather than cash. The majority of models begin their careers before they reach age 16, and may be exposed to drugs, alcohol, and sexual exploitation at a young age. To combat these and other labor practices, Ziff created The Model Alliance in conjunction with Fordham University's Fashion Law Institute.

Susan Scafidi, director of the Fashion Law Institute at Fordham Law School, first encountered Ziff when she saw her documentary, "Picture Me," in 2010. The film exposes the dangers of working in an unregulated industry through Ziff and other models' experiences, and addresses issues that The Model Alliance hopes to solve.

"The fashion industry needs to reject images of beauty that are created through truly ugly means," said Scafidi, who is a member of the Model Alliance's Board of Directors. "Shining a light on those unsavory backstage practices is really going to allow the fashion industry, and the modeling industry, and all of the related industries together to create something more beautiful."

The Model Alliance's primary goals are to enforce child labor laws, provide access to affordable health care, achieve financial transparency by agencies, and to establish a support system for models who have been victims of sexual harassment and abuse. The organization has drafted a Models' Bill of Rights as a set of standard industry practices. Ziff and Scafidi hope to earn support not only from models, but others within the industry such as designers, photographers, and agencies to improve conditions.

"No one can be in favor of anorexia, or in favor of young women being exploited by creepy photographers," Scafidi said. "But everyone knows it happens. So the idea is to create an alliance that is not just a voice of models standing outside the industry and shouting, but working inside the industry to bring about change."

Unlike actors, who are represented by unions including the Screen Actors Guild, the American Federation of Television and Radio Artists, and the Actors' Equity Association, models are considered independent contractors and therefore antitrust laws prohibit them from forming a union.

"That doesn't mean we can't partner with other organizations, which themselves engage in collective bargaining on behalf of their members, to offer other kinds of services," Scafidi argued.

Actors' Equity and the American Guild of Musical Artists have partnered with Ziff and The Model Alliance, providing a support system for models to confidentially report and seek assistance with their complaints. Both Equity and AGMA are members of the AFL-CIO, the largest federation of trade unions in the U.S.

"Both AGMA and Equity represent dancers, and models today are in a similar position to what dancers experienced decades ago: Their workplace is unregulated, they are objectified and harassed sexually, they have few protections for their health, safety, or finances, and they are afraid to complain," Alan Gordon, national executive director of AGMA, said in a prepared statement. "But no model should ever be uncomfortable about saying 'no.'"

"Any group of workers, especially in the creative field and especially when we're talking about young people, need as much help as they can get and as much protection as they can get," Flora Stamatiades, national director of organizing and special projects for Actors' Equity, added.

The Model Alliance is hosting a launch party on Monday, February 6 at the Standard Hotel in New York City, where the organization hopes to recruit about 1,500 models to join the cause. Models can pay $50 for an annual membership, but Ziff assures no one in need will be turned away.

"It only takes a few voices to create a chorus," Scafidi said.

For more information about the Model Alliance, visit ModelAlliance.org.
The Model Alliance Video Campaign from The Model Alliance on Vimeo.