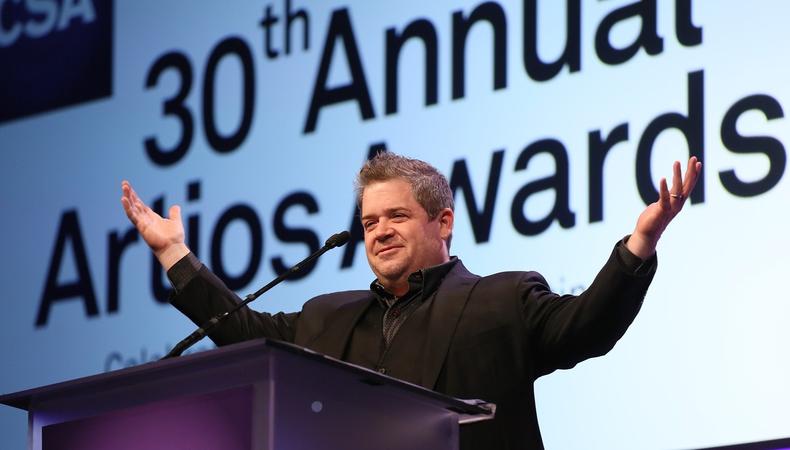 On Jan. 22, the CSA Artios Awards turned 30 on two coasts, "which means next year she'll be uncastable," joked New York host Michael Urie at the ceremony at 42West—formerly XL Nightclub—honoring film, television, and theater's most notable casting directors.
This year's Artios Awards honored CDs with projects released over the last 18 months after the CSA moved its date from November to the height of awards season. The ceremonies in Los Angeles and New York were hosted by Patton Oswalt and Urie, respectively.
The evening recognized "Boyhood" director Richard Linklater with the Career Achievement Award, which he accepted in L.A. Also on the west coast, Ellen Lewis was presented with the Hoyt Bowers Award. Martin Scorsese, for whom she cast "Goodfellas," gave a video dedication to the prolific CD that was screened in NYC. Urie read a thank you from Lewis where she acknowledged "every actor who walked into my office and put themselves on the line with their vulnerability."
Theater and film director Rob Marshall was given the New York Apple Award. There to present him with a musical tribute were "Into the Woods" actors Christine Baranski, Tracey Ullman, and Meryl Streep. "I wish that girls would play their age," sang Streep to the tune of Stephen Sondheim. "I wish that age were Russell Crowe's. I wish directors were all Rob. I wish a lot of things!"
In her speech prior to the piano-accompanied performance, Baranski said, "[Marshall] makes his actors feel like children playing together. And if something doesn't work, he has the boundless imagination that sees another direction on the day of shooting."
Big winners for the night included "Orange Is the New Black" CD Jennifer Euston who took back-to-back awards for Television Pilot Comedy and Television Series Comedy. There to represent the "OITNB" cast was Lorraine Toussaint, who presented awards alongside Carrie Coon ("Gone Girl").
Feature Film Budget comedy and drama winners were Lewis for her work on "The Wolf of Wall Street" and Francine Maisler, Meagan Lewis, and Melissa Kostenbauder for "12 Years a Slave," respectively. In the Feature Film Low Budget categories, Kim Taylor-Coleman ("Dear White People") and Beth Sepko ("Boyhood") won for comedy and drama, respectively.
"The Grand Budapest Hotel" CDs Douglas Aibel, Jina Jay, and Henry Russell Bergstein won in the Feature Film Studio or Independent comedy category, beating out Jeanne McCarthy ("Big Eyes"), Fiona Weir ("Pride"), Laura Rosenthal ("St. Vincent"), and others.
Cindy Tolan and Adam Caldwell took the Web series category with their work on "Deadbeat," while Rachel Tenner and others won the Television Movie or Mini-series category for "Fargo."
Winners in theater included Tara Rubin for her work on "Here Lies Love" and "A Streetcar Named Desire"; Stephen Kopel for "Beautiful: The Carole King Musical"; Nancy Piccione for "Choir Boy"; "All the Way" CD William Cantler, who commended lead actor Bryan Cranston for "taking a chance not only on a brand new American play but on a brand new play in Boston first"; and David Caparelliotis, Nancy Piccione, and Bernard Telsey for "Casa Valentina."
The evening's celebrity presenters included Jonathan Groff and his "Looking" co-stars, Jason Biggs, Nina Arianda (who jokingly passed out her headshot...or was it a joke...?), Cristin Milioti, and Gaby Hoffmann.
Want to get yourself in front of some CDs? Check out our audition listings!