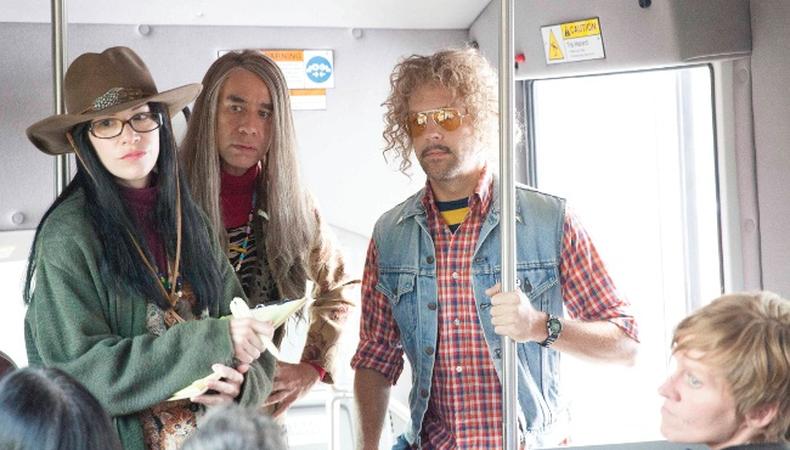 "We miss him already."
Jose Behar is calling from an Oregon-based location shoot for Electric Entertainment's upcoming television series "The Librarians." The producer's admiration for Vince Porter comes across loud and clear, even over a sometimes-fuzzy cellphone connection.
Porter, the former executive director of the Oregon Governor's Office of Film & Television, was instrumental in attracting Dean Devlin's production company to the state with the second season of its TNT series "Leverage"; it was a sort of ground-zero event for the boom in film and especially television production throughout the state—with a mix of economic incentives, an abundance of local technical and creative talent, and Porter's own reputation, based on his 12 years at Showtime and tenure as its vice president of production.
After its first season was shot in Los Angeles, a plan to move the second season of "Leverage" to Canada was dropped after meetings with Porter, then-governor Ted Kulongoski, and Oregon Film Board Chair Gordon Sondland convinced Devlin to shoot in Oregon instead. Since then, several TV series have set up shop in the state—notably "Grimm," "Portlandia," and now "The Librarians," a spinoff of the popular made-for-TV movies.
With just four full-time employees and a six-figure annual budget, the OFTV under Porter "did a lot with very little," Behar says, by maximizing and evenly distributing its resources "to keep as many of us in business here as it can.... We all stay in production and no one has to leave the state." In turn, those productions have boosted spending and employment in Oregon, inspiring a significant number of actors and technicians to escape the L.A. rat race for the Pacific Northwest. Citing Electric's regular use of local actors in guest-star roles, Behar says, "The talent pool in Oregon is vast. We've had consistent, excellent results."
Despite the limited operations budget, the amount of money flowing through the Office via the Oregon Production Investment Fund continues to grow—on July 9, an online auction will sell off $10 million in personal tax credits to directly support film and TV projects filming in the state. The spending cap for credits was increased from $6 million last year, with the OPIF's October auction raking in almost $4 million in funds from just 131 write-off-hungry bidders. The proceeds from that auction benefited the animated feature "The Boxtrolls," the Dakota Fanning–Jesse Eisenberg drama "Night Moves," and the film adaptation of Portland writer Cheryl Strayed's memoir "Wild," as well as "Grimm," "Portlandia," and several indie films produced in the state.
After more than five years as executive director for the Portland-based OFTV, Porter accepted Gov. John Kitzhaber's request that he come to the state capitol, Salem, and serve as policy advisor on jobs and the economy. A search is currently under way for his replacement, who will be chosen by the Oregon Film Board's board of directors: Sondland, screenwriter Cynthia Whitcomb, filmmaker Gus Van Sant, commercial producer Juliana Lukasik, and "Grimm" producer Steve Oster. Sources close to the Office say that the recruitment process may not finish until July.
Like this post? Check out our film audition listings!