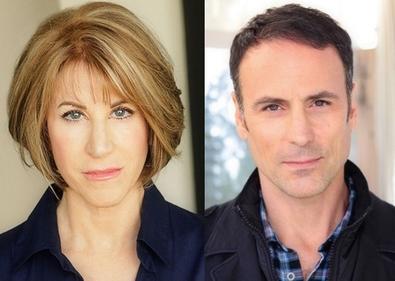 Actors in several countries enjoy the benefit of being subsidized while they train and develop their craft and career, but in this country we have no such benefit. This means that until an actor can consistently support themselves by acting alone, they must find a day job that subsidizes their career needs and goals. An actor needs to be able to cover the cost of living in addition to acting classes, headshots, shooting reels, and a myriad of other professional needs. This requires a reliable and substantial income. But what survival jobs really support the dream?
Often, actors choose jobs based on the type of work they think will afford them the ability to act, only to find out that that job becomes their life and acting falls by the wayside. A common example is in the serving industry. Many people think that serving or bartending at a restaurant is an ideal job because it will allow them the flexibility to audition. It is true that a shift may be traded or picked up, however, not all restaurants allow or encourage that. And the reality is that a server who takes a break from their job to go off and do a film for a few days, a week, or longer, may return to their restaurant to find out that out that they have been replaced out of necessity.
We were talking with a girl from England who worked as a nanny a few days a week in order to audition and act. She said that acting was her top priority and reason for moving to Los Angeles. Unfortunately, the needs of the family and their varying schedules limited her availability so much that she found herself focusing more on that job than her dream. Another person we know is the personal assistant to a high-profile touring musician. They took that job because they only had to work a few days a week. They thought this would give them the time to focus on and develop their craft. However, since their schedule was based on their employers ever-changing schedule, they could never anticipate their availability, and therefore, couldn't commit to an acting class.
And speaking of an ever-changing schedule, many people take to Uber driving or at-home telephone sales because they can make their own schedules. This can be a great way to subsidize a career. However, there are a few traps in these jobs as well. People in these positions must have self-discipline to stay on track, and those who are self-employed and/or commission-based can't rely on a steady income every week. It can be challenging to relax and excel in auditions when you're unsure how you will be able to pay your rent.
All of that said, what specific job truly facilities an actor's needs? The answer may not be a specific kind of job rather, a specific kind of employer—an employer who is more flexible and supports the employee's acting. These employers may be found by networking within the acting community and through friends and peers. One example of a more flexible work environment that is more friendly to the actors needs might be offices within the entertainment industry. For example, at our studio, we offer alumni positions in our office and give them time away for work and auditions. An actor might even create these opportunities themselves. If you are a valuable employee and work well, you may eventually be able to negotiate to get the things you need and want from a job that might not have offered as much flexibility initially. The job could be anything from working in an office or serving at a restaurant; really any place of business could be the right fit if the employer is flexible and has a system to cover for an absent employee.
While no job or employer will offer total freedom, when it comes to subsidizing your acting career, be as creative and resourceful in choosing your day job as your are in your acting and you will strike a balance that supports your dream!
Like this advice? Check out more from our Backstage Experts!
The views expressed in this article are solely that of the individual(s) providing them,
and do not necessarily reflect the opinions of Backstage or its staff.