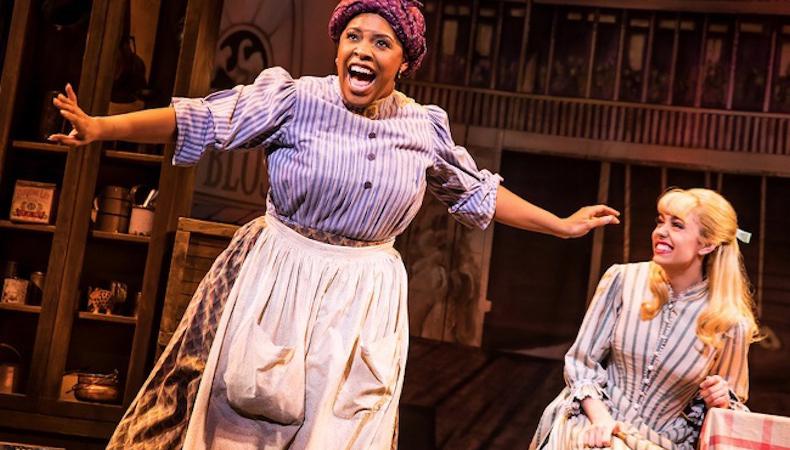 Summing up a theater legend's career in just one night is a daunting task. When the legend in question is none other than producer and director Harold "Hal" Prince, it may just prove impossible. And yet, the Broadway revue show "Prince of Broadway" hopes to offer audiences a tightly crafted evening of musical theater history that will honor the 21-time Tony Award winner's storied career, running the gamut from Sondheim classics like "Follies" and "Sweeney Todd" to blockbusters like "Phantom of the Opera" and "Evita."
As Susan Stroman, who co-directed the Broadway revue show with Prince himself, tells Backstage, one of the difficulties of bringing the show together was choosing which songs to feature. Prince's repertoire is simply an embarrassment of riches. "What Hal has achieved has been groundbreaking," she says. "He really has guided us all in his choices and done pieces that have changed the course of history of theater." To capture those game-changing achievements in a single night at the theater was a crucial part of the show's development.
What they've arrived at, alongside the show's writer, David Thompson, and its composer, Jason Robert Brown, is, in Stroman's words, "a wonderful evening for theater aficionados." But don't for a moment think you'll be getting a staid stroll down memory lane. Sure, the costumes and scenery are filled with nods to the original designers of many of these classic stagings, but, as in his most dazzling of productions, Prince has sought to make the material feel fresh and new.
READ: Jason Robert Brown Shares What He Looks for in Actors
"What I love about Hal," says Stroman, "[is that] because he has new actors in front of him, he wants to explore what those new actors can do and be inspired by those new actors. He doesn't want an exact recreation of what he does. He's not really repeating himself—he's still directing them anew."
Stroman points to Prince's choice to give Tony winner Chuck Cooper a number from "Fiddler on the Roof"—a unique proposition that puts an African-American actor at the center of an iconic song from a show very much about Jewish identity—or to the way Tony Yazbek's tap-dancing skills helped reimagine the showstopper "The Right Girl," an oft-cut number from "Follies," for 2017 audiences. These examples show how eager Prince and Stroman were to work alongside their actors to make the show come alive.
"What's wonderful about it is that, in essence, the show not only celebrates Hal's career," Stroman adds, "but also how Hal had a hand in making these characters soar to another place in theater history."
The wide variety of numbers that make up "Prince of Broadway" means they needed an ensemble that could effortlessly fill in different roles throughout the show. That resulted in a grueling audition process where each actor was required to prepare up to five songs. "They had to show us the extreme range of these different characters they'd be asked to deliver."
Stroman, having directed, among others, "The Producers" and "The Scottsboro Boys" and being a five-time Tony winner herself, has seen her fair share of auditions. This time around, she looked for the same thing she always does: a kind of fearlessness that is, she admits, hard to define. "You want them to be comfortable in their skin—and prepared!" But more importantly, she wants to feel that whoever is auditioning will make the material feel as important as it is to those who have poured their hearts and souls into it. "When you're creating a piece of theater, you want actors who want to be a part of it. You want to feel that they are ready to give it their all, as you have done as a creator."
She looks, in essence, for co-conspirators. "This is why I love actors so much, because they bring so much into the room."
Want to star on the New York stage? Check out Backstage's New York City audition listings!