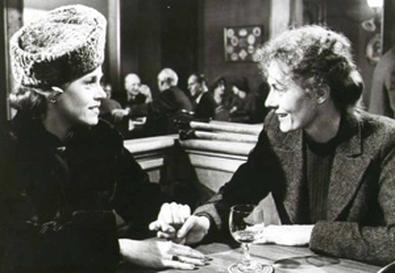 I feel that we are most influenced by great performances when we are young. Of course we continue to be blown away by great work as we mature, but it's when we're young that we are making the big discoveries. As we grow older, the road narrows inevitably, and our perceptions become more nuanced. I could say Irene Worth in David Hare's "The Bay at Nice," Al Pacino in "The Merchant of Venice," Maggie Smith in Ingmar Bergman's production of "Hedda Gabler," Alan Rickman in "John Gabriel Borkman," Susan Sarandon in "Thelma & Louise"—try to imagine a woman whom that performance has not inspired!—and Ian McKellen in "Macbeth" are all great performances I've seen over the years.
But thinking more deeply about it, I'd have to say that Peter Brook's production of "A Midsummer Night's Dream," which I saw when I was about 20, had a great impact on me. I've carried it through my whole life in the sense that it exemplified what I want theater to do—it took my breath away. It had magic. Ben Kingsley, Alan Howard, Patrick Stewart, and Frances de la Tour were in it. It played in London in 1970 and on Broadway in 1971 and then a world tour. The purity of Brook and the kind of theater he gave us with this "Dream" led to the work of directors like Simon McBurney and Robert Lepage and more recently John Tiffany, who staged "Black Watch" for the National Theatre of Scotland and the musical "Once." That kind of theater thrills and moves me. The production was such a celebration of life and the human imagination through the words of Shakespeare.
So often we see productions of Shakespeare where concepts are imposed. You could look at Brook's "Dream" and say, "He imposed a lot." But if you really examined Brook's "Dream," it all came from his dialogue with Shakespeare. The theater is a collaborative art, and all the elements came together perfectly. It's rare that that happens, but it did here.
He set the play in a white box, and it was full of magic, literally as well as metaphorically. There were people spinning plates and walking on stilts; Oberon and Titania were on trapezes; Puck juggled. But it felt like all this came from Brook's thoughtful interaction with Shakespeare, not as though someone "cleverly" said, "Let's set it in Antarctica." I think audiences can feel the difference between a director saying, "Hey, look at me, look at what I can do" and something less egotistical that comes from a dialogue with the text, something pure. With the latter, that's when theater can influence, feed, and change culture.
I suppose if I had to pick one single performance that affected me, I would have to say Vanessa Redgrave in the film "Julia." She stripped away everything but the essential. The connection between her and Jane Fonda in the one scene at the little railway café is extraordinary. We can feel the love coming from Redgrave as Julia. I was young when I saw it, and I thought, "That's what I aspire to." Of course when discussing Vanessa Redgrave, we can't disassociate the woman from the actress, and Redgrave herself is a hero to many people for her blinding courage as a woman and her extraordinary gifts as an actress. I observed it in that film and later onstage when I had the privilege of working with her. She has what is glibly called "technique," but with her it is utterly invisible, as if it were not there, as if she had thrown it away in the service of finding the truth freshly every night.You see, one can admire technique, one can be dazzled by bravura, but one is moved and maybe changed by truth.
Suzanne Bertish can be seen on Broadway in Manhattan Theatre Club's revival of "Wit." Her New York theater credits include "Nicholas Nickleby" (Olivier Award), "Skirmishes" (Theatre World Award), "The Art of Success," "The Memory of Water," "Rosmers­holm," "Salome," "The Molière Comedies" (Tony nomination), "The Vagina Monologues," "Measure for Pleasure," and "Kin." She's appeared in many London productions for the Royal Shakespeare Company, the Old Vic (Clarence Derwent Award), and the National Theatre and in the West End.