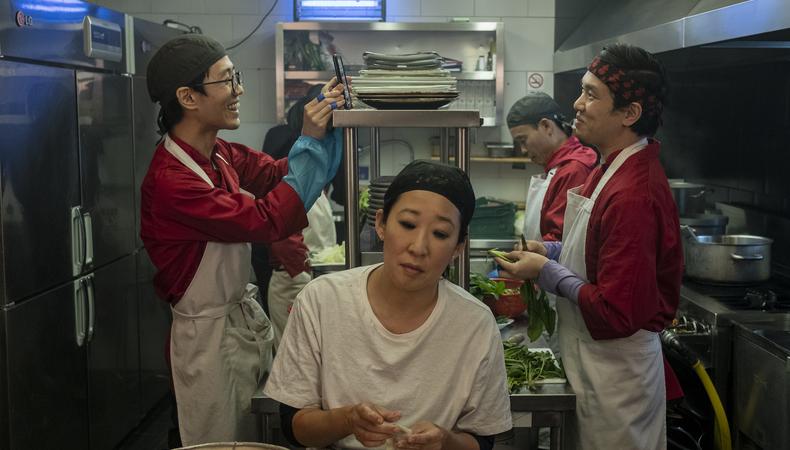 "No one is more surprised that I am here doing this than me," admits "Killing Eve" head writer and executive producer Suzanne Heathcote. And she's not just talking about taking the reins of one of the most thrilling and acclaimed TV shows of the past few years. The British-born writer is actually a classically trained actor who spent years on the London stage before becoming frustrated by the lack of meaty roles for women and setting out to write them herself.
Playwriting brought Heathcote to New York, where she discovered that many of her peers were also dabbling in television writing. "Had I stayed in London, I never would have dreamed of writing for American television. It would have felt too far away. But because I had so many friends venturing into that world, it was something that I was interested in."
"You really need a woman at the helm of this show because of the very specific female perspective."
Now based in California, Heathcote has been writing for shows like "Fear the Walking Dead" and "See" on Apple TV+ for six years. Her interest in writing strong women, she believes, is what has gotten her into a lot of writers' rooms. "The female voice is definitely something that's more sought out [in TV now]," she explains. "I enjoy writing female characters who are very flawed and complex and difficult, and I think those are the characters that we're seeing more and more of. 'Killing Eve' is a prime example."
The wry BBC America thriller revolves around the intense psychosexual dynamic between MI5 agent Eve Polastri (Sandra Oh) and Villanelle (Jodie Comer), a charismatic and unpredictable Russian assassin for hire. It was created by the Emmy-winning "Fleabag" writer, star, and all-around supernova Phoebe Waller-Bridge, based on a series of novellas by Luke Jennings. Waller-Bridge wrote and executive produced the show's first season, but handed the role of head writer over to fellow writer-actor Emerald Fennel ("The Crown," "Call the Midwife") for Season 2. Now, Heathcote takes the helm for Season 3 (premiering April 26), and presumably will be passing the torch to another female writer for the show's already announced fourth season thereafter.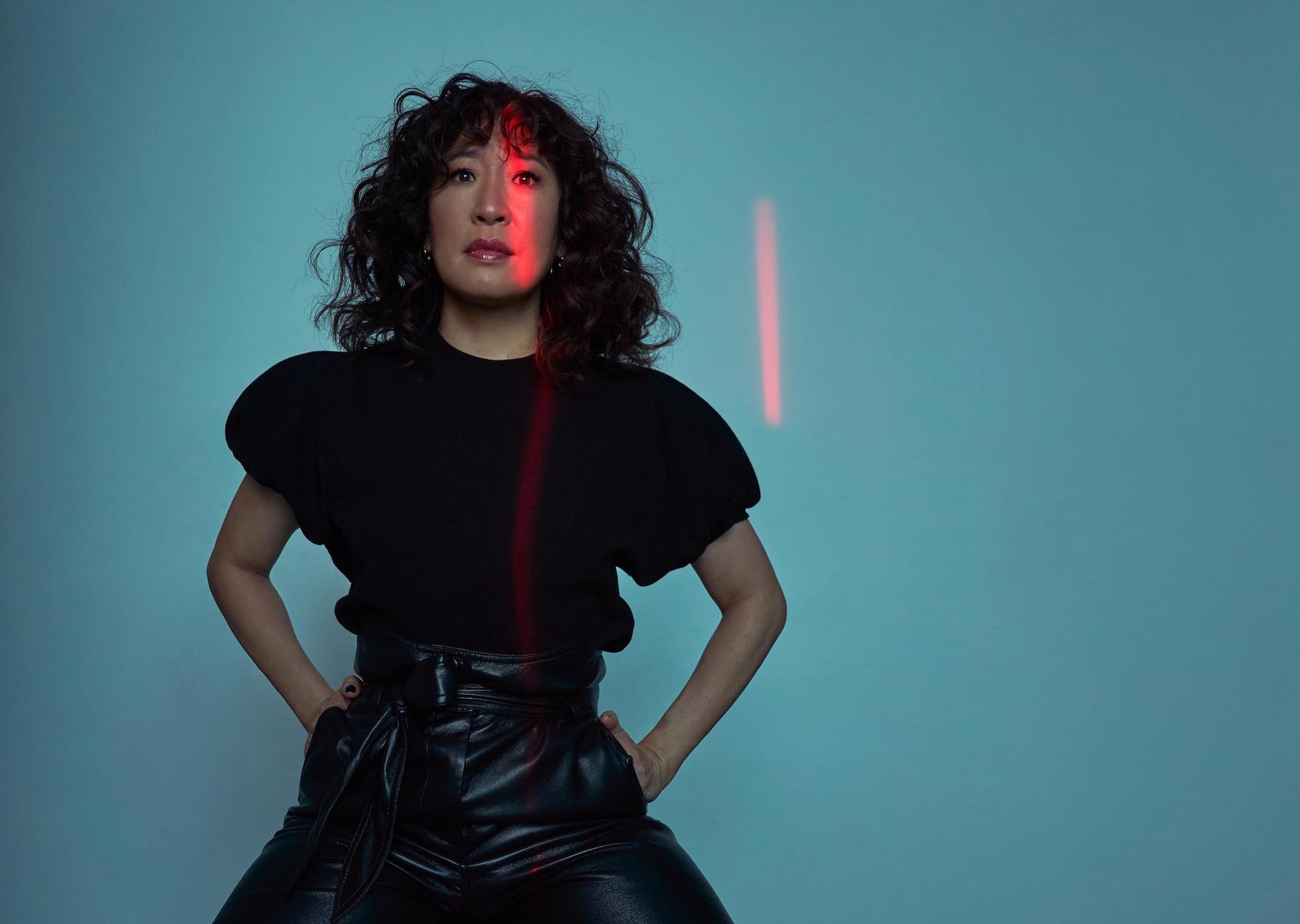 The Interior Life of Sandra Oh
Of course, it's hardly rare for long-running series to bring on new head writers or showrunners. But with "Killing Eve," the model is more intentional. "You really need a woman at the helm of this show because of the very specific female perspective," says Heathcote. "It's an opportunity that very few female writers get. And the fact that they're giving it to as many women as possible in the run is an incredible feat, really."
Another incredible feat? Taking over an acclaimed series that is so closely associated with one of the most distinctive voices to burst into the entertainment industry in years. "It's terrifying and exciting in equal measure," Heathcote admits of following in Waller-Bridge's footprints. "You really want to maintain what people love about the show while also keeping it fresh and making it authentic and making it yours." Luckily, Heathcote's predecessor essentially gave her carte blanche to "go nuts." Still, she says, she watched the show's first two seasons over and over to become as familiar with the world of "Killing Eve" as possible. She also spoke frequently with Waller-Bridge, as well as Oh and Comer, to make sure she knew the characters intimately.
But then, crucially, she tried to forget it all. "You kind of then have to say, 'OK, I know who these people are,' " she explains. "You have to trust your instincts and you have to just go, 'Now, where do I want to take them?' "
READ: What Every Actor Can Learn From Phoebe Waller-Bridge
Though she's hesitant to get into specifics before the season premiere, Heathcote says her goal was to explore the personal and professional consequences for the characters of everything that has happened on the show so far. "It was about really peeling away some of the layers of the characters and really seeing beneath what we've seen before," she says. "With Villanelle, we get to see more of who she is. And with Eve, similarly, I'd say it really is about her coming to terms with who she is."
It's purely coincidence, Heathcote insists, that all three of the show's head writers have also been actors. "I haven't acted in a while," she says with a laugh. "When I mentioned that at the meetings, they were kind of stunned." She sees her performance training as just another tool, though not a particularly unique one. Plenty of actors, she believes, end up writing as a way to take control of their careers.
"I enjoy actors very much, because on a sort of deeper level I feel like I'm one of them," she says, adding that she often looked to the cast to gauge whether a script was working, rather than trying to anticipate how it would play for the show's audience. "If I can see the actors are having a good time at the read-through, if I can see that they're enjoying the scripts, then my job's done."