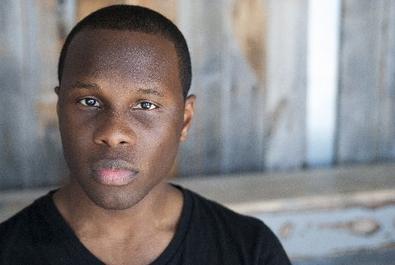 Terry Guest is currently nominated for best actor in Atlanta's highly regarded version of the Tonys: the Suzi Bass Awards.
The 25-year-old Atlanta native has been recognized for his demanding and nuanced performance in the title role of Tarell Alvin McCraney's "Marcus; or The Secret of Sweet," a play dealing with sexuality and race in the rural South, at Actor's Express earlier this year. If you missed Guest there, you may have caught him in the Alliance Theatre's recent "One Flew Over the Cuckoo's Nest" directed by the theater's artistic director, Susan Booth.
We caught up with Guest to ask about his acting choices for the role that earned him the nomination, his decision to become an actor, and how he makes his mark in Atlanta theater. The Suzi Bass Awards will take place Nov. 1 at the Porter Sanford III Performing Arts Center.
What was it like playing this part?
"Marcus" was such a special experience for me professionally and personally. Professionally because it was the most challenging role that I have played to date. The character is required to shift from emotional state to emotional state swiftly and without the opportunity to run backstage to reset; every shift is made in full view of the audience. This took a special type of discipline that I didn't know I had. Personally because the character allowed me to explore parts of my sexuality and history that I was too afraid to really explore in my everyday life.
When did you first know you wanted to act?
I knew from early on that I wanted to perform but I wasn't sure how. I wanted to be a rock star but I couldn't play any instruments. I wanted to be a rapper but I was too much of a Britney Spears fan to ever be taken seriously. Finally I discovered musical theater in high school—and the rest is history.
What kind of training do you have?
I went to college at Kennesaw State University for theater and performance studies and through that program I had the chance to study at the Gaiety School of Acting in Ireland.
What advice can you provide for other actors?
Be picky. Decide the trajectory that you want your career to take, make a plan, and don't stray from it. I truly believe that it is better to work on one really good piece a year than to do five mediocre pieces. It is not about season-to-season successes; it is about creating a strong body of work.... I prepare really hard for auditions and I get every friend within a 10 mile radius to look at my pieces.
How important is it to have an agent?
For film, TV, or commercial work, it is imperative. For theater work in Atlanta, it is 100 percent unnecessary.
What are the pros and cons of working in the Atlanta area?
The pros are that the community is so small and familial. The cons are that the community is so small and familial. [laughs]
How do you keep yourself motivated?
It is tough. I make sure to take time to cultivate hobbies that have nothing to do with my career and this helps me find validation in things other than my job. Right now I am trying to learn how to cook...it is not going well so far.
Inspired by this post? Check out our Atlanta audition listings!