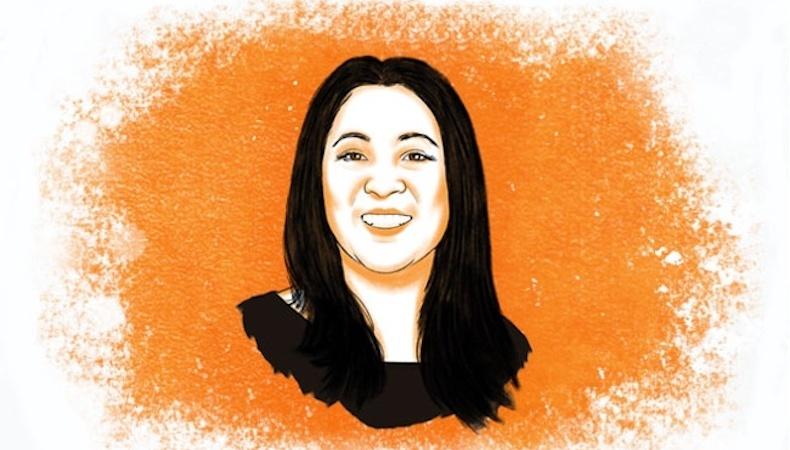 You probably recognize Suzy Nakamura from her work on TV ("Go On") and in film ("Deep Impact"), but now you can watch the very funny Chicago native every week on ABC's "Dr. Ken," playing Ken Jeong's therapist wife, Allison. We spoke to Nakamura about "Dr. Ken" (returning for Season 2 Sept. 23), earning her SAG-AFTRA card in a parking lot, and why she wore a hat in her first headshot.
Tell us about 'Dr. Ken.'
This season, Allison is moving her practice into Ken's HMO, so they'll be working not exactly side by side but in much closer proximity than in Season 1. And it's really exciting. We also have the grandfather moving in with the Parks. Generations clash and the laughs keep coming!
How did you get your SAG-AFTRA card?
I was an extra for a Boston Market commercial. I never made it on camera, but it still counted because they booked me. And I ended up sitting in the Boston Market parking lot reading my book the whole day. [I was] super stoked about it because I knew it would get me my SAG card!
What advice would you give your younger self?
Get to know yourself a little better, because it's going to be a lot easier to play other people when you understand where you are in the context of the world. I thought acting was just studying other people; I didn't know you studied yourself equally so you could play other people. I focused too much on studying others, but once I learned who I was, I reached a whole other realm of acting.
What was your most memorable survival job?
Probably my retail job at Crate and Barrel, because I was there the longest. I worked at Crate and Barrel in Chicago for a couple of years and I left to be an actor full-time. They threw a huge goodbye party, and my co-workers even made me a T-shirt that had the years I was at Crate and Barrel on it. And I think I made it about six months and I had to come back because I couldn't sustain myself. I didn't go back to the same store, but my manager had moved to another one so I followed him to the new store and worked there probably for two or three more years. It taught me a lot—you've never made it, you're always on the hustle.
What was your first headshot like?
My first headshot was not right for a headshot but it was the only thing I had—and I was wearing a hat. But the reason I had to use it was because I couldn't afford real headshots and I had traded off with a photography student in college where, if I wore these hats for his shoot, I got a print. At every audition, people would say, "You cannot use this headshot. You have to get new headshots." I seriously used those headshots for three years.
Have you ever used Backstage in the past?
Oh yeah. It was invaluable not just for auditions but it served as a resource for everything related, if you needed headshots or if you needed space. It was all-encompassing.
How do you typically prepare for an audition?
I take out all the punctuation and I memorize all the words and I try to forget the physical description of the character. And so all I'm left with are the words. If I don't have time to memorize it, I at least memorize the parts where it won't be good if you look down at a script. I try and choreograph the whole thing in my head and still be open to spontaneity—including if you rehearse it in a chair and you get in the room and there is no chair. You have to be open to anything. But I really rely on the words to define the character for me.
What is your worst audition story?
I was auditioning for some sort of high-status character, like a doctor or a lawyer, and I couldn't wait for the elevator so I went down the stairs of this parking structure and I fell. I had, like, road rash on my arm. And I was wearing a ratty old jacket and I thought, Well, I can't take the jacket off because they'll be worried about my arm. So I auditioned for, like, a lawyer in a ratty old denim jacket and it made me look like I had no idea what this character was.
What movie should every actor see?
I'm gonna say "It's a Wonderful Life," because it's emotional, it's celebratory, it's sweet, and it's funny. And the performances hold up. Some of the performances are so small and real, and that's what you always strive for: That your performance isn't dated or too stylized to resonate with future generations.
What special skills do you have listed on your résumé?
I have "ATM proficient."
Become the next Suzy Nakamura by checking out our television audition listings!