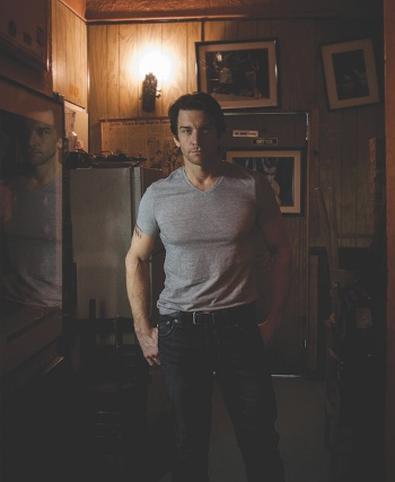 A night at Broadway's "Rocky" is like a jab to the head—both can leave you seeing stars. Unlike the aftermath of a well-placed wallop, however, the stars coming courtesy of "Rocky"—specifically hunky headliner Andy Karl—won't be so quick to fade.
Karl's performance as patron saint of South Philly Rocky Balboa in one of the season's most talked-about shows cements as leading man a stage vet who's done time in "Jersey Boys," "Wicked," and "Legally Blonde." The way Karl tells it, though, his road to prizefighting performer was exactly the kind of long shot that plagued underdog incarnate Balboa himself.
While other actors donned their best sweatsuits and made their way to a 2011 audition for the part, Karl, who was performing out of town, took the long shot of auditioning by video.
"I was out of town, but I taped myself and sent it in," he says on a Sunday afternoon in Times Square bar Jimmy's Corner, run by former boxing trainer Jimmy Glenn. "I sang 'On the Dark Side,' to be gritty and rock 'n' roll and hit what they were going for with the role. I was surprised the tape wowed them; I taped it in my room and you could see my bed and computer in the back!"
Despite the decidedly lo-fi nature of his submission, the tape did the work.
"When we began to think about doing this project, we had our doubt and our fears, the biggest of which was who could play this role," Lynn Ahrens, the musical's Grammy-nominated, Tony-winning lyricist, says. "We saw a number of people, but couldn't find anyone who embodied the role. Andy was out of town with a show but he sent in an audition from his computer, and I'll never forget it. I didn't know this guy—I'd seen him onstage but I wasn't familiar—and he said, 'I'm Andy Karl and I'm gonna show you what I can do.' When he started singing, I thought, Well that's it."
Karl was hired for an early read-through of the show for director Alex Timbers, and producers, including Sylvester Stallone—the writer and star of the original "Rocky" and five subsequent films. (Another installment is rumored to be in the works.) Karl was more than a bit anxious.
"It was completely nerve-racking; I was sweaty and I'm sure my ears were bright red," he says, "but I felt like I could do this without being a bad Stallone imitation. I could live through the character."
Stallone must have felt similarly, considering the interest he took in Karl.
"He put on this character for me, he started talking lower and moving his body in a different way," Karl says, still sounding a bit starstruck. "It was great for me to see—and it was a lot of fun."
Even with Stallone's advice, it was close to a year before Karl was able to step into the ring. The cast convened for a workshop in Brooklyn to stage fights and start building the ambitious production. "It had just as much power and dignity there as it does with everything we have onstage now at the Winter Garden," Karl says.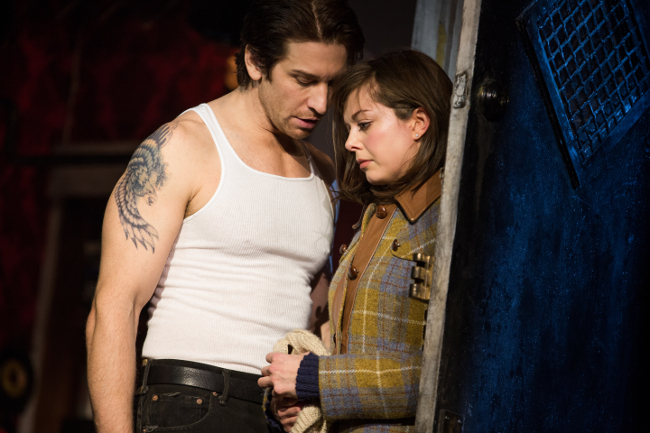 Subsequently, "Rocky" went on to open in Germany without Karl—"I don't speak the language, so I think they were smart to hire someone who did," he says—and he would wait another year for the chance to audition for, and land, his part once again. Understandably, Karl had become attached.
"I fell in love with the show instantly and that's dangerous when it's not promised to you," he says now. "When it went away for a year, I didn't know if I would be in again. I had to let it go and really put 'Rocky' out of my mind because I didn't want the heartbreak of losing something that close to me."
If anything, the battle to win the role made Karl feel closer to his character.
"When the show came back around for the Broadway production, I thought to myself, What would Rocky do?" he says. "Rocky would get up there and fight for whatever it was he wanted. It wouldn't matter if he won or lost, he'd go for it."
Of course, Karl didn't lose at all, but winning comes with its own set of troubles.
"I've been rocked a few times in rehearsals and onstage," he says with a laugh. "I've had a black eye, and during the first weeks of rehearsals I could barely move my neck. I've felt every pain that Rocky could possibly feel doing this show, but I've never missed a rehearsal."
Despite being knocked around, Karl, much like his character, seems to be emerging victorious from his big fight. He landed the role he chased for years, and if things were tough along the way, well, what does that really matter now?
"I can take it all and keep smiling," Karl says of the fisticuffs that come with the territory. "Rocky gets banged up and bruised, he's cut up and bleeding, but once he gets out of the ring, everything's a picnic."