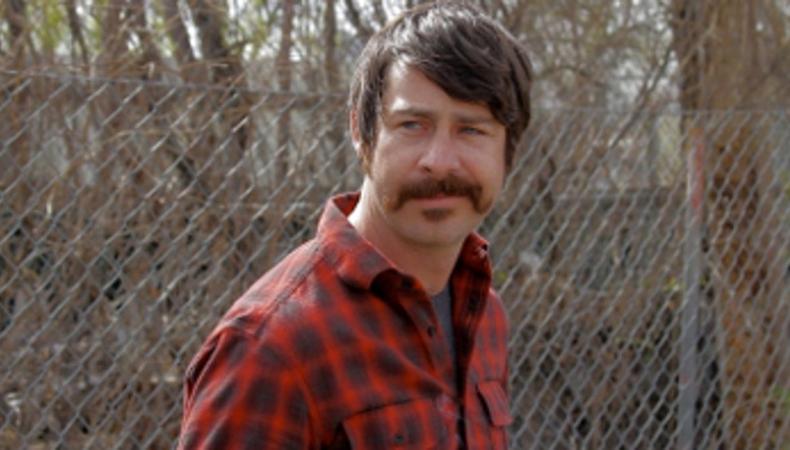 The South by Southwest Festival (SXSW) has starry names and premieres films that go on to win Academy Awards ("The Hurt Locker," anyone?), but it also includes what has quickly become one of the fest's most endearing features: the prefilm bumpers.
Consider them the 30-second to two-minute appetizer before the entrée. From character-driven narratives to abstract, metaphorical shorts, directors Joe Nicolosi and David Lowery, and actor-director Geoff Marslett, all take different approaches to giving audiences made up of fans and professionals something to sink their teeth into.
"If you act in one of these bumpers, you've essentially made an acting reel that's going to play in front of every single independent filmmaker for 10 days," says Marslett, who will be returning this year, as an actor, in "Yakona." He saw his practically nonexistent acting career jump-started after playing a "Theater Bum" in a bumper directed by Nicolosi. In addition to starring in that bumper, Marslett directed two others, and saw his feature films "Loves Her Gun" and "Mars" debut at the festival.
"When I look at these, I'm shocked that we managed to pull them off with the budget we had," says Lowery, a four-time bumper director. "When you get into something, you think, 'Oh, of course anything is possible,' and then we bite off way more than we can chew—but that's always the challenge."
Lowery, who directed 2013's "Ain't Them Bodies Saints," brings a melancholy, dreamlike quality to his bumpers that feature a mesmerizing, slow-motion single take involving a falling man and piano, a music box and mini movie theater he constructed, hand-sewn cloth "filmstrips," and a piece where a man's head catches on fire.
"When creativity strikes, it feels like a match being lit, and I liked the idea of seeing someone who's in the act of creating getting that spark of inspiration," says Lowery, who feels the bumpers pushed him to "flex creative muscles" during a down period. "That [inspiration] manifested itself for me as someone's head catching on fire—it's a potent symbol."
For Nicolosi, creative inspiration arrived via a 1980s video game character. The creator of "Mario," one of the most successful bumpers at SXSW with over 2 million hits on YouTube, has found himself with "one foot in an actual directing career" after releasing the bumper and four others in 2011. Recast as a "tense and mysterious" Darren Aronofsky–esque indie flick, "Mario" follows real-life versions of the video game characters: Mario's got a bad mushroom addiction, and Luigi's trying to get him more hours at the plumbing company to get his mind off the missing Peach.
"The replay ability of the bumpers is something very important to me," says Nicolosi. "There's already a captive audience [at SXSW], but at the same time there's a responsibility in that, because you're forcing people to watch your thing multiple times, even per day. I cut them so tight and build them with so many little jokes and visual gags that no matter how many times you watch it, it never really gets old."
Aside from providing bumper actors with a built-in reel, these mini-shorts create a base line of familiarity for the audience and the makers alike.
"The ultimate purpose behind [the bumpers] is featuring local filmmakers' work," says actor Anna Margaret Hollyman, who appeared in four bumpers two years before starring in the feature film "White Reindeer," which premiered at SXSW. "The independent film scene in Austin has exploded recently, and put itself on the map as being an important hub for new American film. These bumpers have a nice taste of what Austin has always had to offer."