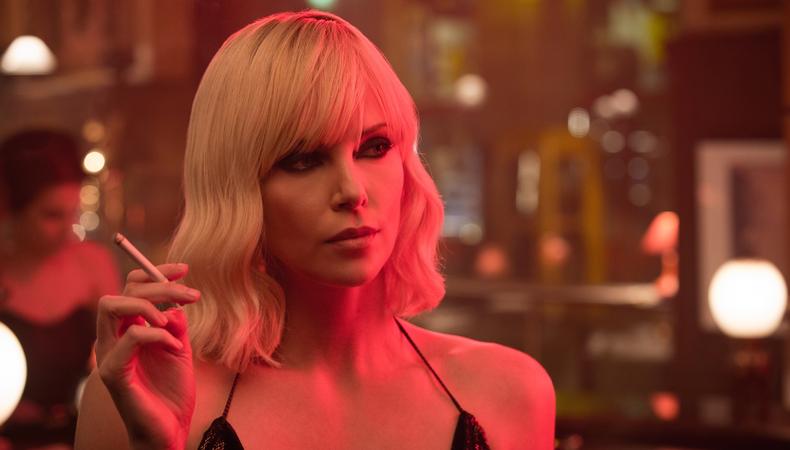 The world may change, but South by Southwest will stay in Austin, Texas. Entertainment and tech industry creatives once again descend upon Austin for nine jam-packed days of the SXSW Conference and Festivals March 10–19. SXSW stands apart from other festivals because it's not a studio feeding frenzy, but rather an environment of creativity and innovation where emerging, independent talents are celebrated alongside established Hollywood stars branching out into uncharted terrain.
Dozens of top actors and directors got their big break in the Texas capital. "Rogue One: A Star Wars Story" director Gareth Edwards credits the festival with connecting him to his agent after the premiere of his first feature "Monsters," while "Moonlight" Oscar winner Barry Jenkins' first film, "Medicine for Melancholy," also made its debut in Austin. Recent world premieres have included the Oscar-winning sci-fi thriller "Ex-Machina," Paul Feig's comedy megahit "Bridesmaids," and Destin Daniel Cretton's "Short Term 12," which took the festival's top two prizes and featured a breakthrough performance from Brie Larson. Joe Swanberg, David Lowery, Amy Seimetz, Joe Cornish, and Lena Dunham also leapt forward in their careers with a SXSW jumpstart.
READ: 4 Highlights From Last Year's SXSW Panels
Dozens of awards will be handed out at the fest's conclusion, including recognition for achievement in short film, music videos, documentaries, and design, plus several Audience Awards voted on by attendees. A grand jury presents trophies for narrative feature, best actor, and best actress; last year's winners were Adam Pinney's "The Arbalest," Andre Royo for "Hunter Gatherer," and Lily Rabe for "Miss Stevens," respectively. Over 263 films will vie for attention at SXSW 2017, and Backstage has sifted through the roster to highlight some standouts.
The Heavy-Hitters
Two A-list Hollywood films bookend this year's festival, kicking off with Terrence Malick's "Song to Song." Shot on location in 2012, the long-gestating film focuses on an entangled pair of Austin music scene couples and stars Ryan Gosling, Rooney Mara, Michael Fassbender, and Natalie Portman.
Closing the fest will be Daniel Espinosa's "Life," a mysterious space thriller starring Ryan Reynolds, Jake Gyllenhaal, and Rebecca Ferguson. Other headlining world premieres include:
"Baby Driver"
The newest from writer-director Edgar Wright ("Shaun of the Dead"), Ansel Elgort stars as a baby-faced getaway driver embroiled in the criminal underworld alongside the likes of Jon Hamm, Jamie Foxx, and Kevin Spacey.
"The Disaster Artist"
Lucky attendees can see a work-in-progress cut of writer-director James Franco's ultra-meta adaptation of Greg Sestero and Tom Bissell's memoir "The Disaster Artist," about Sestero's relationship with the infamous Tommy Wiseau and the experience of filming the cult classic bad movie, "The Room."
"Atomic Blonde"
Two years out from her iconic turn as Furiosa in "Mad Max: Fury Road," Charlize Theron returns to kick ass and, presumably, take names, alongside James McAvoy in "Atomic Blonde," from "John Wick" director David Leitch.
The Up-and-Comers
"Hot Summer Nights"
Timothée Chalamet is due for a career leap, standing out in last year's SXSW feature "Miss Stevens" and in his leading role in "Call Me By Your Name," which charmed Sundance 2017 crowds to their core. Here he's joined by Maika Monroe ("It Follows") in this intriguing, Black List-scripted teen drama from writer-director Elijah Bynum.
"Infinity Baby"
"A comedy about babies that don't age" sounds like fertile ground for indie-comedy director Bob Byington, especially backed by a deep cast including Kieran Culkin, Nick Offerman, and Megan Mullally.
"The Honor Farm"
This psychedelic prom-night-gone-wrong horror-thriller is director Karen Skloss' first narrative feature, starring Olivia Grace Applegate, who also appears in headliner "Song to Song" and 2015 SXSW champion "Krisha."
The Game-Changers
"Prevenge"
For her directorial debut, Actor Alice Lowe wrote, directed, and starred in this British horror-comedy—during her own pregnancy. The film has already racked up killer reviews.
"Mr. Roosevelt"
"Master of None" and "SNL" actor Noël Wells writes, directs, and stars in this post-collegiate self-discovery comedy based in Austin (Wells is a University of Texas at Austin alum) co-starring Nick Thune and Britt Lower.
"Lucky"
Eminently dependable character actor John Carroll Lynch directs his first feature, following a 90-year-old atheist (Harry Dean Stanton) coming to grips with his mortality. David Lynch and Ron Livingston come along for the ride.
Check out our film audition listings! And for advice on launching your on-camera career, visit Backstage's YouTube channel: