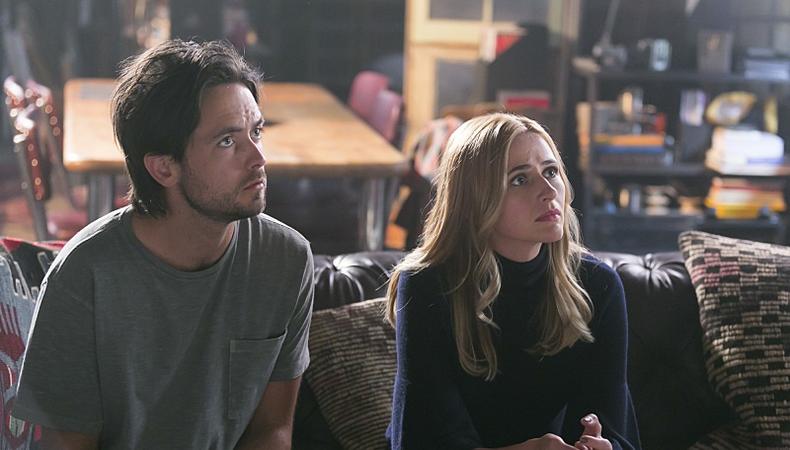 Whether it's the first season or the last, the symbiotic relationship between actors and creators plays an integral part in shaping a character. While the actors' involvement in (and awareness of) storylines and character arcs varies depending on the creative team, ultimately both halves are required to breathe life into their creations.
Megan Ketch (Tessa Ross), from the new summer anthology "American Gothic," is thrilled to be working with showrunner Corinne Brinkerhoff on the freshman "whodunnit" series. "She's such a collaborative creator…. All the cast members have sent probably hundreds of emails back and forth because we're advocating for these people. We feel very personally and passionately about what they say and what they do." Brinkerhoff says she may not reveal the show's secrets (such as the killer) to the actors, but she applauds the level of investment and the passion the actors have even when asking for tweaks in their dialogue. "I love that someone cares enough to ask me that. And absolutely if that's what feels organic to you, that's what the character should say. It's all in service of the show," says Brinkerhoff.
When new showrunners Jonathan Collier and Michael Peterson took over the decade long series "Bones," they met with Emily Deschanel (Temperance Brennan) and David Boreanaz (Seeley Booth) who expressed their desire to revive some of the season 1 energy they'd been missing. Collier says, "I think it's much more back and forth than them coming to us saying, 'We want to do this with the character.' I think the primary directive is treat the character with respect. For them and the fans."
After six seasons on "Once Upon a Time," co-creator Eddie Kitsis says they've developed a shorthand with the actors. "What's so great is you write one thing, but each one of those actors knows their role and their character so well that you really get this great combination where you collaborate. It's like a basketball team when you can do the behind-the-back pass and you know where they are on the court. That's how I think we are as a team." Co-creator Adam Horowitz notes that as showrunners, their responsibility is to write the show and oversee the complex mythology of the overall story. "It's really great that we have this cast that takes such ownership over each one of their roles that they all become the guardians of who those characters are."
When Antony Starr took on the role of Garrett on "American Gothic" he says "I needed to know everything that the character knew….I was coming back after 14 years and clearly suspect number one, right, so I needed to know everything that happened in the 14 years, everything that lead up to that and whether or not I did it. Everything that the character knows I need to know. And so I went to Corrine with that and she was accommodating." He didn't want anything more that would spoil things, but he did put together his own backstory for the character. "You've got to make choices because all we have is a pilot and you have to create a whole history of what happened with who," he explains.
But some actors prefer not to know too much about their character arc. Justin Chatwin, who plays Cam Hawthorne on "American Gothic," notes that one thing he learned on "Shameless" was that "at the end of the day, I would get every script and I really enjoyed the process of just being a fan and being moment by moment but not knowing where it's going, because to me that's more real life."
To find an acting coach to guide you to your process check out Call Sheet's Acting Schools & Coaches List.
Pictured: Megan Ketch and Justin Chatwin on "American Gothic"