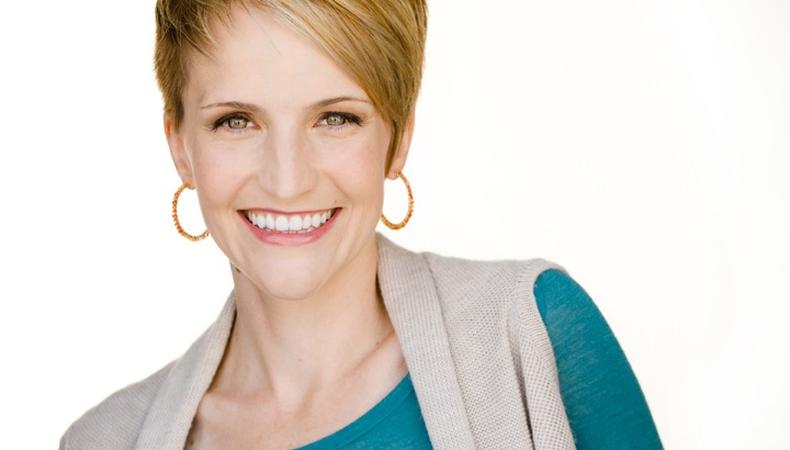 In the past four weeks, I've received requests to contribute to 13 different Kickstarter campaigns from actors raising money for their web series, short films, or theater productions. Since January, I've pledged donations to more sixty of these fundraisers and am sad to say only seven of them actually met their fundraising goal.
Whether you use Kickstarter or IndieGoGo to crowd-source your projects, the fact of the matter is that thousands of campaigns are launched each week and many do not meet their financial goals. So, how can you create a fundraising campaign that stands apart from the pack?
Let me share three ways you can make your crowd-sourcing campaign the best it can be.

1. Kick it off with a live event. Successful Kickstarter campaigns begin with a lot of enthusiasm. This energy attracts more donors, which leads to meeting, and often surpassing, the fundraising goal. You don't build enthusiasm by simply sending a couple of e-mails out to your friends and posting once or twice on Twitter.
So, consider launching your campaign with an exciting event. Host a live chat on Facebook. Coordinate a party at a local bar. You can even live-stream a campaign launch party online.
My student, Tara Platt, and her husband Yuri Lowenthal raised more than $12,000 on the first day of their online fundraiser thanks to a live-streaming party where they answered fan questions, raffled off cool prizes, and interviewed cast members of their web-series, "Shelf Life." Thanks to the momentum they built during their live event, the project surpassed their fundraising goal of $30,000 in thirty days.
2. The fortune is in the follow up. I understand that asking for money is never easy. Nobody wants to feel like they're being taken advantage of. Nobody wants to feel like they're begging for money either. In order to avoid annoying people or feeling like a freeloader, you just don't follow up.
Let's face it. We're all busy. I've often intended to donate to a fundraiser and then added that task to the bottom of my long to do list. Then a few days pass, and I forget about the fundraiser. Without an additional reminder, the donation just won't happen.
Remember this: You're not begging for money.
You're offering people the opportunity to be a part of an exciting, creative endeavor. You're giving the people who care about you a chance to contribute to your art in an important way. That's not begging. That's actually being of service.
I recommend that you reach out with phone calls, social media posts, or e-mail reminders at least once a week for the duration of your fundraising campaign. Mix it up, and be sure to include a little update about the project as well. The more people know about what you're hoping to do with the funds, the more they feel invested in your project, and the more likely they are to invest their money.
If someone doesn't contribute after the first request, it doesn't always mean that they've decided it wasn't for them. It's more likely that contributing is on their to do list and a gentle reminder from you is just what the doctor ordered.
3. Go out of network. In order to meet your fundraising goal, you've got to reach beyond your immediate circle of friends and relatives.
First, ask your donors to spread the word. I recommend that you call or e-mail every donor and personally thank them for their generous support and invite them to spread the word about your campaign with their circle of friends.
The secret to leveraging referrals is to make the referral process a no-brainer. Pre-write Facebook posts, tweets, or e-mails that your donors can simply cut and paste to distribute as they wish.
Now, you'll have an army of excited people knocking on virtual doors in your own personal version of a Get out and vote" campaign.
Take social media a step further by creating a daily game on Twitter. You could ask trivia questions related to the project, invite followers to guess how much money will be raised each day, or even engage followers to contribute story ideas. Be sure to make the games as simple and engaging as possible so the maximum number of people will not only participate but also encourage others to join the fun
Now is the perfect time to seize the opportunity to fund your own projects and grab the reins of your career
Dallas Travers teaches the career and life skills often left out of traditional training programs. Her book, "The Tao of Show Business," garnered five awards including first prizes at The Hollywood Book Festival, the London Festival, and the National Indie Excellence Award. Through her workshops, Dallas helps thousands of actors increase their auditions, produce their own projects, secure representation, and book roles in film, television, and on Broadway. She is a certified life coach and entrepreneur with over a decade of experience implementing marketing and mindset strategies that work.

For more information about working with Dallas, visit www.dallastravers.com.