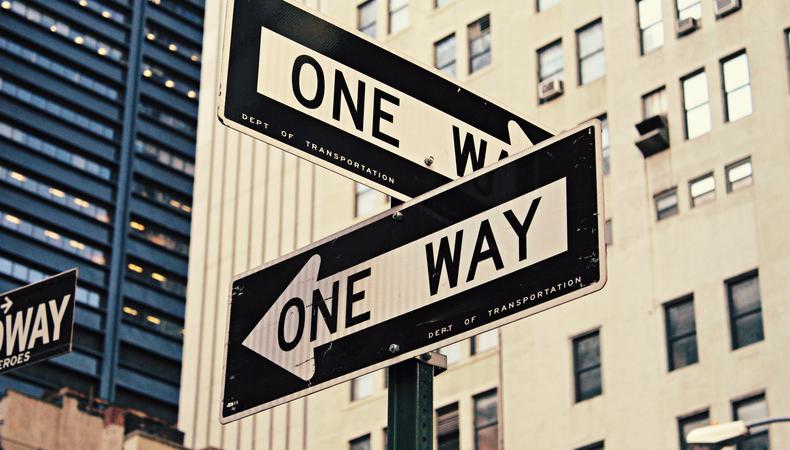 We all want to book the job. We all want to "get it right" when it comes to auditioning.
I have worked with many actors who are the classic "type A" personality. They're the actors who are always on time (five minutes early), entirely off book (and probably have been for days), have every beat of the scene mapped out, and will walk into the room giving the perfect slate and executing their choices as planned. They are efficient, trustworthy, professional, and technically perfect. And they don't book the job.
I have had fairly equal experience working with a different crop of actors: the "present" type. These are the artists who read the script a couple of times and then let it go. Who trust that in the room they will be present and playful and full of instinct. These are the actors who trust so fully in their ability to just show up that they don't feel the need to pre-plan any choice. In fact, any planning might cut off their artistic flow. These actors often fully take in the room and reader and have a naturalism and ease in the room. They are present, spontaneous, easy going, and relaxed. And they also don't book the job.
Why?
An actor who has planned their beats, choices and entire audition within an inch of its life is suffering from neuro rigidity. Everything becomes stuck and robotic. They'll likely have difficulty taking a redirect or adjusting their performance if asked. They cannot be present with the reader in front of them as even making eye contact or connecting to them will take them out of their work. They are so stuck in trying to get it right that the performances lose all sense of humanity and naturalism. We become so obsessed with executing the task perfectly and controlling the process we lose the art.
READ: 5 Tips for Last-Minute Audition Prep
On the flip side, the actor who just shows up under the guise of trust is also sabotaging. They are falsely assuming that this audition is about them. And while it is, of course, about them, it's also about the story and the world. Scenes are not written without purpose; there must be a reverence to the script. This scene was specifically written and designed to take the characters involved someplace new. As such, the actor must be mindful of the relationship, the story and what the purpose of this event is to be able to walk through it. You can trust your instincts in your own life and just "show up," but if you don't infuse understanding and analysis of the story into your work then you are only serving yourself.
The goal for great auditioning is the Goldilocks way: just right.
What is this "just right" way? A combination of both. I encourage you to practice neuroplasticity both in your preparation and execution, allowing yourself to be open, expansive, teachable and awake to possibility.
Before you begin memorizing, get curious and ask questions. Is what you do not yet know more valuable than what you do know? Can you begin to look at the story as a puzzle you are solving, considering all it has to teach and begin to learn and memorize the words from there?
In the audition room, can you relax into the work? Can you trust that the story will lead you? Can you rest in your sureness that the words are memorized and the story is simultaneously understood and ever-unfolding? Can you show up curious about what more you might learn about the character and story during the audition process? Can you be more dedicated to the exploration that is happening at this moment, with this reader, on this day, then trying to please the casting director or "get it right"?
These are the habits of the professional. If you approach your craft from this place of balance, you will find yourself consistently and deftly stepping into your mastery and, of course, booking the job.
Natalie Roy is an actress, author, and spiritual teacher. She has performed and taught all over the world on stage and screen and has appeared on "Blindspot," "The Affair," "Law and Order: SVU," "The Detour," "Power," "The Following," "Being Erica," "Murdoch Mysteries," two films directed by award-winning director Sidney Furie, and the award-winning short, "EAST." She authored her first book, "30 Years, 30 Lessons" and has since collaborated on the I'mPossible Project and the upcoming books "Let's Play!" and "The Activated Artist." She's also a 500-hour certified yoga and meditation teacher specializing in visualization technique, positive psychology for actors, the yoga sutras and taking ancient Eastern philosophy and practices and playing them into the audition room and onto set. Natalie brings together the practices and techniques of meditation, mindfulness and "learned optimism" with the artistic process. She Co-Founded C.R.E.A.T.E and created the trademarked acting technique The Activated Actor, which she offers as an ongoing acting class at the Actors Green Room in New York City. For more information on coaching with Natalie or to interact, visit her at www.natalieroy.com.
Check out Backstage's ABC casting calls!
The views expressed in this article are solely that of the individual(s) providing them,
and do not necessarily reflect the opinions of Backstage or its staff.