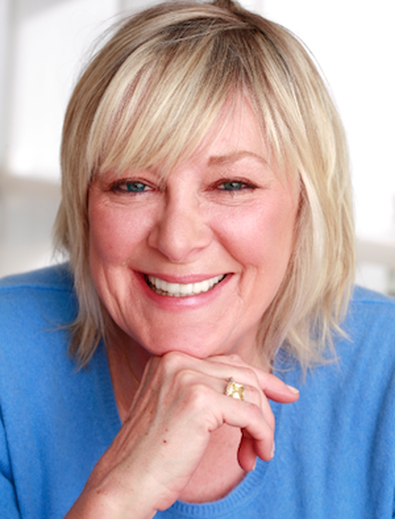 The Olympics are over but what happy memories from watching them. My favorites were the young snowboarders—so much fun! And the polished, more experienced figure skating pairs.
The former are full of jubilant enthusiasm, courage, joy, and fearlessness. Snowboarding, an outcrop of a generation of California skateboarders—young kids mostly with moves called "Stalefish," "720," "McTwist," and the famous "1620 Japan"—is pretty much a youthful hobby/endeavor raised to the excellence of a new sport recognized by the Olympics since 1997. Sage Kotsenburg, who won the gold, is 20. "I just winged it!" he chirped. Jamie Anderson won the women's gold—"It was frickin' mind-blowing!" She's 23.
The latter are mature, disciplined and focused skaters. Figure skating is full of technical perfection, lyrical beauty much like ballet with the choice of music, wardrobe, style, and collaboration learned over years, decades of practice, coaching with the best, and having a steely persistence until the final goal is accomplished. Charlie White and Meryl Davis, the American team who won the gold this year, have been working together for 17 years!
So how does this relate to being an actor? There's something valuable to be learned from both types— youthful energy and mature consistency. Different strokes, but equally effective. You need to find your own style.
But, how do you keep the joyfulness alive with something you love to do when there's a hundred reasons to give up—when the competition is outstanding, when you've fallen, screwed up, messed up, and failed? What do you do when you think you're great (and you're really very good) but the judges at the Olympics or the network executives/producers in primetime TV rate you lower than you expected? How do you continue when you lose? What do you do? You learn from other winners so you can be one in the future.
There are a few consistent things that all the gold, silver, and bronze medalists have in their lives:
1. A strong support group. Their families show up at every event lending energy, love, and belief in their loved one. They aren't loners trying to get there with their own speed. Jamie had 11 siblings who joined her in Russia to cheer her on. There is a wind beneath their sails and it's personal! Find your personal support group.
2. Sponsors. These people keep giving funds, wardrobe, training payments, publicity, and guidance through all the interim events during those four years between Olympics, so their clients have plenty of opportunity to keep learning competition and success skills. Find and accept professional support, then create your own winner checklist.
3. Coaches. They help with more training, and tweaking the performance of their protégés. It's necessary to keep revising and perfecting, re-inventing, and designing a "new, exciting program or move" that no one else can accomplish. Good coaches push hard—there's no mollifying or ego-stroking. If you're going to be the best or very, very good you need honesty and a heartfelt kick from time to time. Accept the guidance as an act of love and commitment. Find a coach you can trust.
4. An optimistic but realistic approach. Even if things went wrong you'll hear Olympians say "Well, I did my best…miscalculated on that last turn/spin/jump, but I know how to correct it next time." Winners face the reality and fix their flaws, handicaps and limitations, and make them disappear. They don't blame the other guy, the scoreboard, the weather, their physical strain, the track, the politics. They adjust. They take it on the chin and go forward.
5. A never give up attitude. I'll be back in four years. Four years? Imagine waiting four years to audition for another big role! Could you do that, all the while in the four year interim training, perfecting, developing, changing, never seeing it as a chore, but as a love? These are the qualities that sports stars and actors have in common—persistence to achieve what they love doing.
6. Playfulness. Olympians remember to have fun while working endless hours, days, weeks, months, years for the sake of enjoying the activity—so do the best actors. When it becomes a chore or an agony, you are no longer in the "zone" of winning, walk away. Take time off. There are plenty of gold medalists who have done that and then come back with a renewed spirit. It's about your joy and happiness in the first place. You simply learn to deal with the realities in the process, but you keep your spirit of joy.
And the reward? If you hang in there long enough and perfect what you're doing, you're already a winner! The roles will come, the agents will be there for you, and the opportunities to work with other winners will appear. Believe me, I know!
As the founder and executive director of The Actors' Market, Gwyn Gilliss provides free monthly info seminars, agent/casting director interview tele-seminars, weekly marketing tips, as well as many coaching programs to help actors break into both the NY and L.A. industries. Gwyn has tremendous success with her private career coaching clients. More than 90 percent get agent representation launching their careers with performances in feature films, Broadway productions, and Emmy-award-winning primetime TV series, such as "The Good Wife," "White Collar," "Grey's Anatomy," "NCIS," "House," "Law & Order," "30 Rock," "Criminal Minds."
Email her to request a free 15-minute career session: coach@theactorsmarket.com.