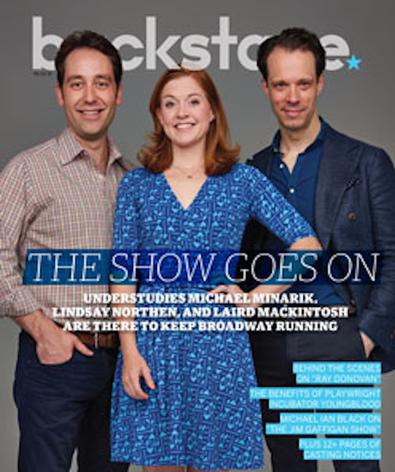 You might think there was nothing left in "The Phantom of the Opera" that could get Laird Mackintosh's blood racing. After all, he spent five years with a Canadian production in the '90s, and since 2013 he's been in the Broadway cast, where he plays theater owner Monsieur André.
However, Mackintosh also understudies the Phantom himself, so on any given day—and with as little as a few minutes' notice—he might slip on the mask and play one of musical theater's most iconic roles. When that happens, there's no way to stay calm.
"There's always a kind of 'first show' feeling, no matter how many times you go on," he says. "Because you go on, then you go off for two months, and then suddenly you're on again. I still get that adrenaline rush when the phone rings and they say, 'It's you tonight.' "
Crucially, he knows how to manage the sudden rush. It's just one of the many skills an understudy must develop to survive. And if that wording sounds harsh, it's meant to: The job is much more difficult than it might seem. Over a recent lunch at a Soho restaurant, three current Broadway understudies bonded over what it takes to make an occasional star turn.
"I have a divided sense of consciousness," says Lindsay Northen, who is in the ensemble of "Wicked" and understudies Glinda. "I'm watching the show while I'm in it. I'm doing my ensemble track, but I'm watching Glinda every single day. We only run the show with understudies every two months, maybe, so it's my responsibility the rest of the time to stay prepared. I'm constantly rehearsing in my head."
The lack of steady rehearsal is always a major concern. "You have to be the one who decides it's time for you to watch the show or run a number," Northen says. Mackintosh adds, "That's totally right, because half the things you're trying to do when you go on are technical. You can't really focus on a pure performance because you're trying to remember how you unfasten the cape and keep your hat on. Every show there's something where I go, 'OK, I won't do that again.' It's stuff the principals figure out in their first two weeks."
APPLY: "The Phantom of the Opera"
"That's a great point," says Michael Minarik, who plays a small role in "Matilda the Musical" and understudies both Matilda's father and Miss Trunchbull, her sadistic headmistress. "The accoutrements are sometimes more difficult than the actual performance. 'When do you hold up the remote control? Where do you get this ribbon from?' Which sometimes is great because it lets you go, 'Oh, I'm not nervous right now, because I'm figuring out where the remote control is.' That's instead of thinking, Shit! What's my character? What's my arc?"
Speaking of arcs: While they're trying to remember their lines and their blocking, understudies also need to deliver emotions and intentions. So how do they capture the essence of a character they rarely perform?
Sometimes, frankly, they don't. "You really want to do your very best version, but it's just the nature of the gig that you probably can't do that every time you go on," says Northen, who has been with "Wicked" for nine years. Glinda also has a standby, meaning an actor who doesn't perform in the ensemble and is therefore the first line of defense when the principal is out. As a second cover, Northen has even fewer chances to, say, internalize Glinda's backstory. "Sometimes I won't play her for a year," she says. "So my biggest concern isn't perfection, it's being in the right spot and not crushing someone with a set piece."
Besides, if Northen's performance is too idiosyncratic, it could mean disaster for the rest of the company. "You need to do something similar to what the person who's playing the role is doing, just for the sake of the other people in the scene with you," she says. "You can't go completely rogue, or Elphaba will be like, 'What is happening?' Or you'll step on her foot, or she'll get run over by a gear wall. And yeah, I can bring a little bit of myself to Glinda, but part of the gig is staying within certain limits."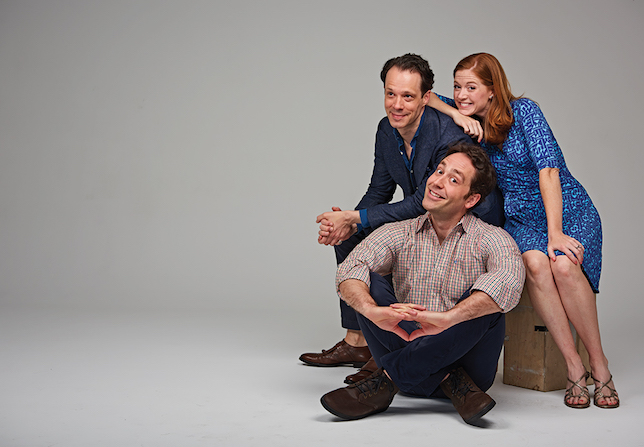 In a musical, an understudy also has to stay within certain vocal ranges, since a part can't be reorchestrated for someone who is only going on for one night. Before he was in "Matilda," Minarik was a swing for the six-year Broadway run of "Rock of Ages," meaning he understudied multiple roles in the show, including lead and ensemble parts. Since the "Rock of Ages" score is comprised of hair-metal hits from the '80s, he had to be ready to wail like a variety of different rockers at any given moment.
"I covered four leads, and each lead had a different vocal part," he recalls. "You had rock tenor, regular tenor, baritone, and lower baritone. So you're warming up your voice in a different way for each character. For me, that was the hardest thing I've ever done. Every day you had to be sure where your voice placement was, in case you got the call for that night."
At that, Mackintosh says, "In the track you play regularly in the show, you get it into your voice. And the part that you understudy, you're kind of always behind the eight ball. Because obviously the person who plays it gets to have that muscle memory."
And if your muscles don't feel strong when you're asked to step in, too bad. Perhaps more than anyone, the understudy is required to make the show go on. "I'm often sick when I play Glinda because usually everyone is sick when I get called," Northen says. "So I say, 'Well, I can do this one time! I'll just take a lot of Advil and Afrin and blow it out!' "
READ: "6 Things You Didn't Know About Being a Broadway Understudy"
For all those restrictions, though, the gig has singular perks. "The regular people in the tracks have to pace themselves, but you can go on and just give the performance of your life," Mackintosh says. "That's one thing that's kind of wonderful about being an understudy. You know you're doing it once, so you just go for it."
Nodding vigorously, Minarik adds, "Doing this 100 percent every single night is almost impossible, but if you do it once, you can just rip it, kill it, and then take yourself out for Shake Shack afterward and say, 'Look what I just got to do.' And then you pray to God they don't call you to do it the next day."
That jolt of energy may even help his performance: "My favorite thing as an understudy is to go on without notice. If I'm thinking about it ahead of time, I start to get shaky. If they call you a minute before half-hour and say, 'You're on!' then it's just like, 'Awesome!' You go on and the adrenaline gets you through."
And the benefits aren't limited to quick bursts. Since they all have regular roles beyond their understudy commitments, these actors get to perform on Broadway eight times a week, and for juggernauts like "Phantom" or "Wicked," that can mean perpetual employment. "It's a sweet, sweet gig, and better ones have not come along," says Northen, who has used her downtime from the show to shoot several national commercials and a guest spot on the USA drama "Mr. Robot." "Over time, I've gotten married and had a baby, and those things are much, much easier because of this long-running show. It's been a luxury to have this steady job."
Northen is a reminder that success doesn't always mean having your name above the title. "Nobody goes to drama school to be an understudy, but I'm living this amazing life because of what has happened," she says. "It's been a real career that has happened for me, and it's such a huge part of the theater community. There are just so many of us who are making it work this way."
Want to read more? Check out our Backstage covers here!