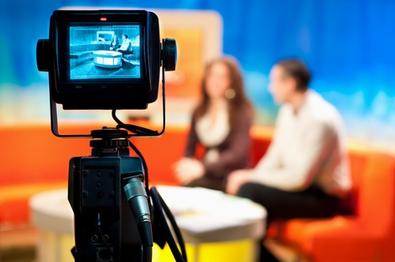 Backstage University is bringing you a professional TV host and news anchor to teach you what you need to know about breaking into this exciting career that is a natural fit for trained performers. The upcoming webinar, "Secrets to Becoming a Successful TV and Web Host," will teach you how to start on the path to becoming a successful host, and will be taught by Nicole Sellars.
Sellars is a veteran journalist, TV Host, producer and entrepreneur. She was a pioneer for multimedia giant AOL as its first host for AOL Live!. She is a credible news anchor who worked for big names including NBC Cleveland, News 12 Long Island, FiOS1 News, and the first 24-hour HD news network, HD News. Sellars also worked for parody news outlet, The Onion, where she practiced her craft alongside some of New York's funniest comedic actors. Prior to working on camera, Sellars was a producer for MTV Networks where she wrote and produced on-air promos.
If you're an actor that wants to add to your skills, or you're looking to just jump right into your career as a host, having the guidance of an established member of the field will help you avoid common mistakes people make when trying out for these jobs.
Since this is a webinar, anyone can attend remotely from their computer from anywhere in the world. But that's not even the best part—everyone who signs up will be sent a link to the video copy of the event so that they can view it any time they want, even if they can't view the live broadcast.
The live webinar will be held Sept. 4, and more details can be found here!
And read more about Backstage University here!