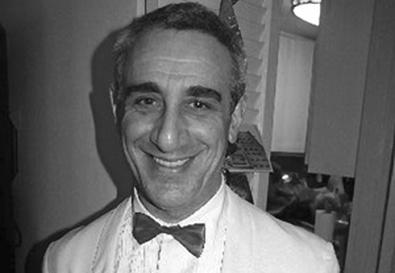 New York–based Michael Katz, who has owned Michael Katz Talent Management for 15 years, feels a special kinship for actors. After all, he spent a decade as an actor himself. But wearing a manager's hat also feeds his creative needs, he says. It's certainly more satisfying than serving as an agent, a gig he held for 10 years.
"If the actor is the product, the talent agent the salesman, and the CD the buyer, then the manager is in research and development," Katz says. "You need business acumen, but the creativity comes with advising actors on headshots, résumés, choosing monologues and songs, creating reels, and building websites."
Strictly speaking, the agent procures employment, while the manager serves as a career counselor. Today the lines are increasingly blurred, though Katz emphasizes his traditional role.
The more experienced actors largely come to his attention through recommendations. He finds younger actors at the conservatory showcases that are held annually for agents and managers. But Katz is open to taking on newbie actors over the transom. "If they come to me out of the blue, they need to be ready, have some tools in place, and show that what they're doing is a cut above the run-of-the-mill, Off-Off-Broadway showcase," he says. "They have to present themselves as 'working actors' even if they're not getting paid."

An Inroad Is Success
Born and raised in Westchester, N.Y., Katz majored in literature at
Middlebury College
in Vermont and spent his junior year studying acting at the
Royal Academy of Dramatic Art
. After graduating, Katz launched his career as a musical actor in regional theaters and on national tours.
"I was a working character actor," he says, "but felt the best parts wouldn't be coming my way until I was in my 40s. I had an understanding of business, and when a friend signed with Don Buchwald, I thought about testing the waters as an agent. As it happened, Steve Kaye, executive vice president, was looking for an assistant, and my friend recommended me."
Katz came on board and within nine months became the youth department commercial talent agent. He had discovered his new calling. Katz spent five years at Buchwald before moving on to Artists Group East for another five years, where he ran the commercials department.
Thanks to his life in the agency world, he understood that many actors feel ignored by their representatives. When Katz opened his own shop he was determined to be accessible and approachable, and he meets with new clients at least every other week for the first few months to ensure they're on the same page. From there, he talks with his clients regularly and requires that they keep him in the loop about everything that's a going on in their professional lives.
In his experience, new actors fall short in two main areas. "They're well-trained and feel they're ready to hit the ground running, but no one has ever taught them anything about the business," he says. "They don't understand the market or the fact that they're the product. I've also found that some new actors have a sense of entitlement and that really gets in the way of the collaborative process."
The actors'-and reps'-world has evolved significantly since Katz was "pounding the pavement and making the rounds," but he is not prepared to say it's more or less difficult to land work today. "The Midwestern blond-haired, blue-eyed actor is always salable," he continues. "But there are more opportunities for actors of different ethnicities. It's not as homogeneous as it once was. Commercials continue to want actors who can play 'real' people. But when it comes to the legit world, casting is project-driven."
What remains constant regardless of the era is the actor's and manager's willingness to redefine concepts of success and personal triumph. Landing the gig is great, but so are those seemingly small inroads, considering the "plethora of talent and the fact that most actors will be tough sells."
Katz is one man with his feet on the ground.
Outtakes
- At Buchwald he helped launch the childhood TV commercial careers of Mira Sorvino, Kirsten Dunst, Kimberly J. Brown, and Seth Green.
- Onstage his clients have appeared in "Les Misérables," "The Phantom of the Opera," "Mamma Mia!," "Cats," "The Lion King," and "The Producers."
- His clients' TV credits include all three "Law & Order" 's, "The Sopranos," "Sex and the City," and "Oz."