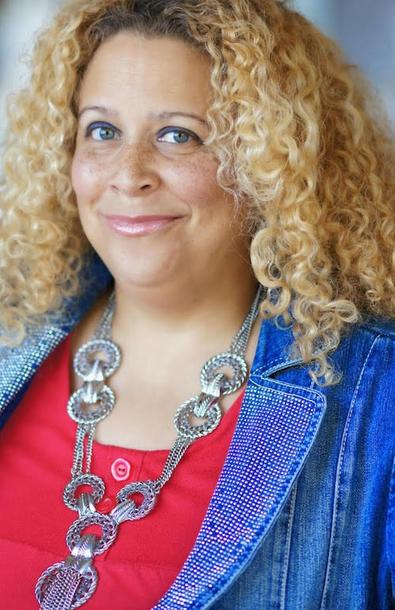 As a talent manager at WAW Entertainment in L.A., my company gets thousands of submissions every year. Once we have the chosen the actors we would like to meet with, I look at their talent and then I want to hear about their dreams.
If I sign you, it's because I believe in your talent enough to think that your dream can actually become a reality. I can see that reality in my mind.
Once I've signed you, I'm 100 percent on board. That means I will do everything in my power to help you advance in your career, whether that means teaching you how the business works, finding you audition opportunities, getting you an agent, directing you to the right acting classes, or helping you get great headshots, great acting clips for your demo reel, and a résumé that stands out. I'll be thinking about you every day of my life, dreaming your dream with you. When you book a job, I celebrate with you. When you lose a job, I feel for you and want to help build you back up because I care. You're not just a number to me, and this isn't just a game. Your dreams really matter. A manager pours her heart and soul into your career—for free at first—because we believe in you and we want to be there for the long run when it all pans out.
We want to be standing with you on the red carpet knowing that we had a hand in your great successes. We want to make a profit when you start making a lot of money because we want to buy a big house, drive a Mercedes, and summer in Spain, too! Our hard work and commissions help us create the lives we dream of and allow us to take care of our families and children.
Some managers see their clients as a business relationship only, while others see them as friends. Every manager has a different level of personal involvement with their actors. Some managers keep their distance to protect themselves from getting too close emotionally in case the actors suddenly walks away. Other managers treat you like family and you are welcome at their holiday dinners. I see all of my clients like family. I have never had children so my younger clients are like the children I never had, only without the full time responsibility! Ah, the joy of that! When I choose people to represent, I pick those who I like personally, and who I respect because we are going to be spending a lot of time together—sometimes decades.
Unfortunately there are times when actors leave their managers without warning because they get frustrated by a business that takes forever, or feel they will get to the pinnacle of success faster with someone else, which is rarely the case. It's very sad and painful for us when a client leaves before we have had a chance to create that success we've both been working towards. It happens too often, but managers have to get over the betrayal, stay positive, and focus on the clients who are still signed to our rosters.
Invest in your relationship with your manager, as they are investing in you. We love you. All we are hoping for from you is commitment to your career, a willingness to put yourself out there in the face of endless rejection, constant training, showing up for every opportunity that comes your way, and loyalty. It's a lot to ask and we know it, but the payoff is worth if you make it, and you're worth it.
Inspired by this post? Check out our Los Angeles audition listings!
Want more acting tips? Watch here:
The views expressed in this article are solely that of the individual(s) providing them,
and do not necessarily reflect the opinions of Backstage or its staff.