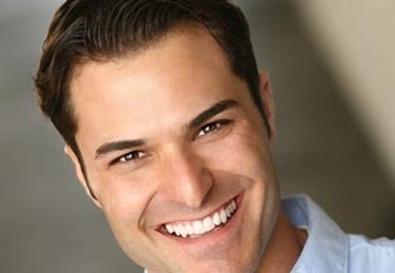 Sometimes, I can't believe it. I'm performing with an Academy Award nominee and two-time Golden Globe winner, with a woman whose career shines alongside those of many of Hollywood's brightest stars. I'm working with an actress I used to watch on screen back home in Wisconsin, as I loftily dreamt about pursuing a career as an actor. I'm talking about Karen Black. She's playing my mother in a new comedy at the Zephyr Theatre called "Moses Supposes."
I grew up on a hobby farm in the Midwest. I went to a high school with a lacking arts program. I was raised in a work-with-your-hands kind of family that didn't easily understand my drive for a career in the arts. The idea of leaving Wisconsin was dizzying to consider. Talk of venturing off to New York and then Los Angeles caused vertigo. Above all, having a viable career as an actor was unheard of and attempting it was often highly discouraged.
Yet, since I started working on "Moses Supposes," I've had to take many moments to remind myself that I did indeed make it far away from home, and that I'm truly living a part of the dream. Working with Karen has been a tremendous learning experience. She's on a constant search for the truth, even in some of the play's most absurd circumstances. She's unfailingly intelligent, and seeing the process of how such smarts feed and build her character is revelatory. Since our show opened, it's been thrilling to watch her continue to develop her character with the feedback of an audience that loves her. Despite her longevity in this business, she actively seeks ways to grow and evolve.
I must also mention the man playing my father, David Proval. I knew him from "The Shawshank Redemption" and "The Sopranos." He, too, has a long-spanning career and has worked with the best of stage and screen. The playfulness he still brings to his work after decades in the business is inspiring. He's still hungry for the work, and he remains energized by the process.
For Sarah Sankowich, who plays my sister, and me, watching Karen and David work together is a master class. Onstage, the confidence with which they perform is electrifying. Their willingness to simply play is refreshing to see. Karen once referred to herself and David as "players," a vital attribute she said has been a critical component of their success: to get out there, to do and be seen.
Offstage, the stories they share about their various experiences in the industry over the years have been jaw-dropping. David once mentioned how he and a young Bobby De Niro (his moniker, not mine) were trekking around New York when they stumbled upon a film crew. With clear focus and determination, he said, De Niro pulled out a headshot and résumé and proceeded to look for a way in. Lessons like these are priceless.
But the greatest lessons for me personally have come from sharing the stage with them. I have the benefit of feeding off their experience and energy. Working with them has helped me further explore my depth and breadth as an actor. It's informed me on weaknesses I'd like to strengthen. And it's instilled the understanding that my work is acknowledged, appreciated, and aligned with that of two veterans for whom I hold a great deal of respect.
At this early stage of what I hope to be a long and fulfilling career, I have the fortunate opportunity of being around two bright stars who've shared great lessons, fascinating stories, and a lot of the spotlight. I can only hope that aligning with these two tried-and-true actors is an omen of great things to come.
Karen and David have helped this young actor shine brighter. As Karen told me recently, "You never have to worry about working. Talent never ages."
I still can't believe it.
Elijah Kranski has worked on stage in New York and L.A., in film, and on television. Credits include "The Elephant Man," "The Twilight of the Golds," "Desperate Housewives," "Demon Resurrection," and "Holding Trevor." "Moses Supposes" continues at the Zephyr Theatre, 7456 Melrose Ave., L.A., through Dec. 4. Fri.–Sat., 8 p.m.; Sun., 3 p.m. (800) 838-3006. www.goldstar.com.