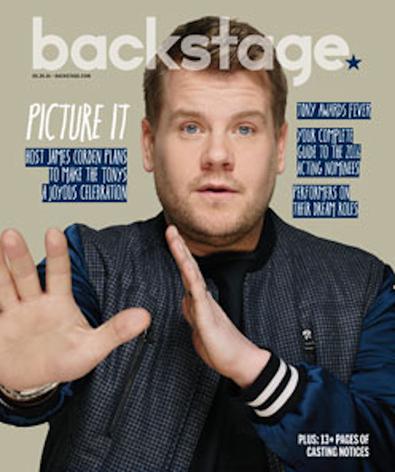 James Corden's delight at hosting the 70th annual Tony Awards is almost palpable.
"I would like the Tony Awards to feel like a joyful celebration," he says over lunch during a whirlwind press trip to New York City. "Because this year, the only thing I can guarantee is it's going to be hosted by someone who cannot believe he's been given the opportunity to host the Tony Awards. I've had the best times of my life working on those 14 blocks of Broadway. Genuinely the best times of my professional life have been there."
Long before Corden was starring as the Baker in Rob Marshall's "Into the Woods" or belting songs with superstar singers as part of Carpool Karaoke on "The Late Late Show With James Corden" (or even tickling British TV audiences with "Gavin and Stacey"), Broadway theatergoers knew that he was something special. Part of the original cast of "The History Boys," alongside fellow future stars Dominic Cooper and Russell Tovey, Corden returned to the Great White Way in 2012 with "One Man, Two Guvnors," ultimately winning a Tony for his kinetic, memorable performance.
"I'll never be as tired as I was doing that play," he says. "I felt like I couldn't walk some days because it was so physical. And I was finishing writing a TV series for the BBC and I shot this film called 'Begin Again' during it as well. In fact, both me and my wife look back on that time, like, What was I doing?"
That grueling schedule is a natural extension of Corden's expansive personality. "I'm not arrogant enough to assume that this will last forever. Because it doesn't. For anybody," he says emphatically. "And I don't want to look back and go, 'Wish I'd done that.' " There's also the matter of his two children, whom he calls "the big deciding factor" in taking the "Late Late Show."
"Before I said yes to this job, I was going to do a musical on Broadway and write a show for HBO," Corden says. "I was very, very reticent about taking this job and said no a bunch of times, until I realized that this opportunity doesn't come around every day. A network doesn't go, 'Oh, let's go back to that guy who turned us down five years ago and see if he fancies us now.' I never really wanted a predictable career. I'm so grateful for the opportunity to be able to host a show like this, what it's given me and my family. And at the same time, I'd be devastated if I didn't come work on Broadway. I'd be devastated if I didn't live in New York again. We'll just have to cross that bridge when we get to it."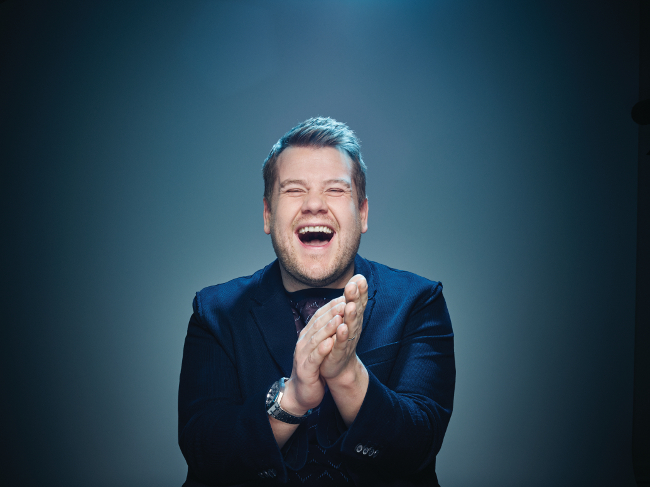 That thinking is also what led to Corden hosting the Tony Awards this year. Last year saw some very preliminary rumblings of his hosting, but the recent launch of "The Late Late Show" proved too big an impediment to taking on another hosting gig.
"They never really offered it to me," Corden clarifies. "And then this year I'd have gone mad if they'd given it to anyone [else]. I want to do it. I love it. I love the theater; I'm a child of the theater. I think it's the best art form in the world and I'm very, very proud to be part of it in whatever small way."
That said, hosting the Tony Awards at the Beacon Theatre instead of Radio City Music Hall is a bittersweet experience for Corden. "It limits the volume and scale of the show you can do, which is sort of disappointing," he says. "I think it's disappointing that the owners of Radio City in New York City don't go, 'Let's keep that day open for the Tony Awards who celebrate this mass of tourists who come into this city.' Having said that, I haven't been in the Beacon Theatre since I won [a Tony], so there's something very nice about [the fact that] the last time I stood on this stage, I won one. To go back four years later, I feel very lucky to do such a thing."
Want to read more? Check out our Backstage covers here!