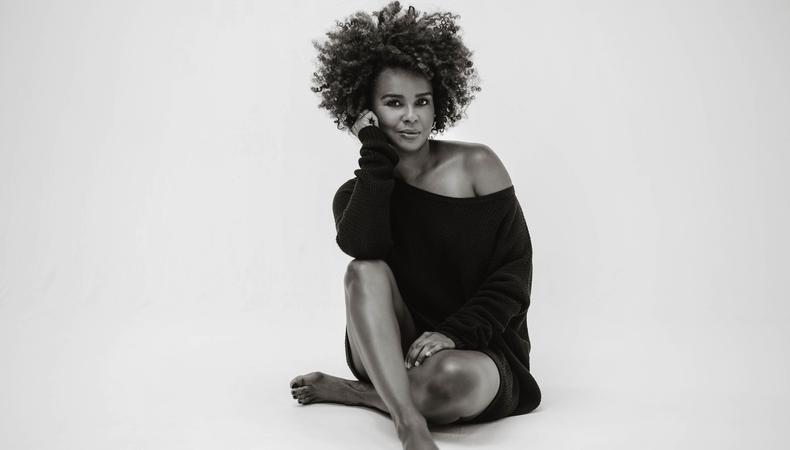 The following Career Dispatches essay is written by Tamara Bass, who stars in, co-wrote, and co-produced the film "If Not Now, When?" It is available on-demand beginning Jan. 8.
When I was 6 years old, I was watching "The Cosby Show" with my Nana and I turned to her and said, "I'm going to do that." She looked up from her coloring book (yes, my Nana colored) and said to me, "OK, Andi girl, whatever you want to be." And that was the spark that lit my fire. Those simple words are what led me on this path. If my Nana said I could do it, then I could do it.
There were no actors in my family, no ties to the entertainment industry at all. And as a child in Syracuse, New York, I didn't necessarily know where to begin. I traversed many times to the library and consumed everything I could about how to break into the industry. I used to plot ways for my mother, brother and I to relocate to be closer to New York City. But as a struggling single mother, who knew absolutely nothing about the entertainment industry, her answer was, "I'm sorry, we can't afford to buy you an agent." (I told you, she didn't know anything! Ha!)
But one thing about me is, determination is in my DNA. So I found all the community theater or free programs I could and I immersed myself in all things art. When there was no space in the acting portion of a particular community program, I tried dance. (For someone that is as uncoordinated as they come, this was hilarious.) Yet I knew that if I kept in close proximity, eventually I would get a chance to do the acting portion. And you know what, my tenacity paid off.
I took arts in education, got involved with NAACP ACT-SO program and eventually landed the role of Beneatha in "A Raisin in the Sun," which led to an offer to attend Syracuse University. But I knew I had to leave, to get out. So I made my way to Los Angeles, at 17, to attend Loyola Marymount University.
Having discovered in high school—after not always finding monologues to fit me—that I could write, I combined my love of acting and my talent for writing and scored two bachelor degrees from LMU. I landed my first professional acting gig while still a student, which led to more roles and then eventually…nothing. I auditioned and auditioned and heard "no" more times than I could ever have imagined. And I grew dark. I started to get discouraged and for the first time, I doubted that this was my calling. Maybe I wasn't cut out for it. Maybe I was foolish for thinking that a girl from Syracuse, born to two teenage parents and not a silver spoon in her mouth, could make this Hollywood dream a reality. I was dejected.
So I packed up, moved across the country to Brooklyn and got reacquainted with "Andi Girl". The 6-year-old who sat on the floor next to her grandmother and told her what I was going to do. I got reacquainted with the tenacious pre-teen that took dance, hoping it would allow me to be with my first love, acting. I got reacquainted with the teenager that took every obstacle stacked against her and maneuvered around them. I started writing and creating and most importantly, believing in me again.
Eventually, I moved back to L.A. and things started to happen because I wouldn't give up. I refused to allow what others thought of me to stop me from doing and being who I knew I was called to be. The result is a beautiful film that I wrote, produced, co-directed and co-starred in. A film that my crazy, twisted, sometimes painful, journey led me to make. A film that is a living example of what sheer will, hard work and an unflappable faith can look like. My path to getting "If Not Now, When?" made wasn't easy, but it was so worth it.
Looking for remote work? Backstage has got you covered! Click here for auditions you can do from home!