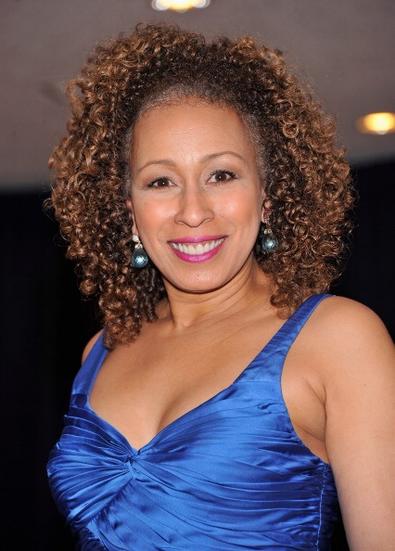 If there was one word to describe Tamara Tunie, it would be "multi-talented." Originally trained in musical theater, the actor now has a host of acting, directing, and producing credits to her name—and not to mention a few awards as well.
But although she's explored nearly every corner of the entertainment industry, Tunie says her next project—a five-night singing engagement at Feinstein's at Loews Regency in New York City opening on Oct. 30—will get back to her musical roots.
"When I first got to New York, all I did was musicals," Tunie said. "After a few years I had to make a conscious choice to close the door on musicals, because I was getting pigeon-holed as a musical theater performer. I was trained as a classical actor, and I wanted to do film and television, so I put my singing chops aside for a little while. I became more known as a TV and film actor, which prompted me at this point in my career to kind of take the singing chops back out, and do this show at Feinstein's to remind people that yes, I do sing."
What can audience members expect from your upcoming singing show?
Tamara Tunie: It's going to be an evening of really terrific music. My musical director Mike Renzi and I have been getting together since the beginning of August, and working through songs and figuring out what works and what doesn't. It's going to be kind of eclectic—in that it's some jazz tunes, some show tunes, some pop tunes—but they all have an overtone of jazz. So it's going to be fun, it's going to be moving at times, and poignant at times, and ultimately it's going to be uplifting. I think everybody will leave just feeling good.
When you originally transitioned from musical theater to TV, how did you go about getting those roles?
Tunie: I truly believe that when a person makes a concrete decision and takes action towards a goal that they've set, that the universe will step in and provide opportunities. So when I decided that I wasn't going to do musicals anymore, or at least not for a while, I changed agents. Fortunately at that time, there was an agent who was interested in representing me who was more of a television and film agent. So I signed on with that person, and almost immediately I booked my first movie, called "Sweet Lorraine." So then one thing just led to another and another, and so I'm just a firm believer in deciding what your goal is, and then acting on it, and taking those steps to make it happen.
And now you have a big film, "Flight," coming out soon. How did it feel acting alongside Denzel Washington?
Tunie: I play the lead flight attendant, and Denzel is the pilot of the aircraft. I had done "Julius Caesar" on Broadway with Denzel about five, six years ago, so we had worked together there. That's always such a great experience. It's just a longer arc of time doing theater, so we became a big, tight company. There were 30 actors in the play, which is huge for Broadway, and we really just enjoyed each other so much and got pretty tight, so it was really great to walk onto a film set with Denzel and have had that previous experience. It was like getting together with an old friend, so it was really nice.
You were also a producers of "Spring Awakening" and won a Tony for the show. What did producing teach you about acting?
Tunie: It's definitely a lesson in what works and what doesn't work, perhaps. [Seeing] somebody make the really bold choice, and how provocative and effective that can be, kind of freed me up to make bolder choices in my auditions. I believe that you can always learn from observation.
Is there a great piece of advice you have for actors coming in for auditions—something that you really look for?
Tunie: Understand that the time in the audition is your time. Really own it, and take control of it. And do what you prepared. Focus on really executing what it is that you intended to do. You can't really worry about what you might think they want, or what you might think they're looking for. All you have is yourself, and what you have to present, and just focus on that. And if you can walk out of the audition and say to yourself, "I hit all my beats," "I accomplished my emotional honesty," or "I remembered my words," then that's winning. And then if you get the job, then that's just the cherry on top.
Are you going to try to do more singing in the future?
Tunie: I intend to do more singing from here forward. It's a gift that I have. When I used to sing a lot, it was something that people always told me they enjoyed, and when I stopped singing, some people who knew me as a singer kept encouraging me to go back to singing. My voice is in a great place. I'm very happy with where my voice is right now because I was having some vocal difficulty before. So now that I have it back, I want to continue to sing, I want to continue to use it. Because if you don't use it, you lose it.
Tunie's cabaret show, "Yes, I Sing," will run at Feinstein's Oct. 30 - Nov. 3.