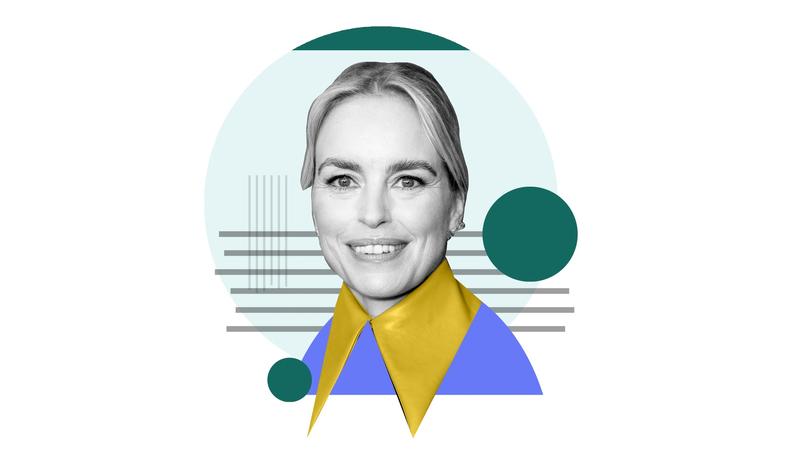 German actor Nina Hoss has started 2023 on a high note. She's receiving rave reviews for her performance in Todd Field's "Tár" as violinist Sharon Goodnow, the wife of conductor Lydia Tár (Cate Blanchett); currently, she's playing Czech president Alena Kovac on Season 3 of "Tom Clancy's Jack Ryan" on Prime Video. Here, Hoss discusses the virtues of getting out of your own way and the power of collaboration.
What advice would you give your younger self?
Stay relaxed with everything. Somehow, the things that should come your way will. And others that don't—relax, because it all happens for a reason. If you want something too bad, it never works out. Calm your nerves, and go in with the knowledge that you'll survive and something else will happen if this particular thing doesn't work out. Then, normally, a job comes your way, or the meetings you'll have are really joyous. What I would say to myself is: Always try to enjoy yourself with everything you do. Don't think about what other people expect of you. That's mainly what happens when you're younger—you want to do something that you think others expect of you, or how you [think you] should be.
What's your worst audition horror story?
I had a casting once with Francis Ford Coppola. I went into this casting thinking I should be a certain way. It was my first American audition. I was somewhat overwhelmed, [and I was] trying to stay super natural and calm. It was too much. It was not me. It was [me] trying to do something, thinking that's what they're looking for. I thought, This is ridiculous, Nina; don't do that ever again. Just be yourself.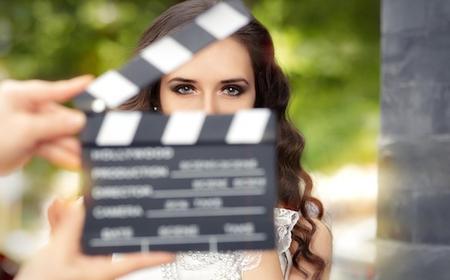 10 Acting Audition Tips
What role shaped you the most as an actor?
I can't really say there was one particular one. I see it all as a journey. I started with a little empty suitcase, and through the work that I've done, the people I've met, the collaborations I was in, I packed things into my suitcase and moved on to the next part. Sometimes, the suitcase gets plundered by collaborators; and sometimes, I think I don't need that anymore, and I throw that out and replace it with something. I always want to challenge myself in the next part and discover something I haven't been able to try out or maybe scares me slightly. But of course, the work I've done with [writer-director] Christian Petzold, for example, those were very important parts—starting from a film called "Wolfsburg," [then] "Yella" and "Barbara" and "Phoenix."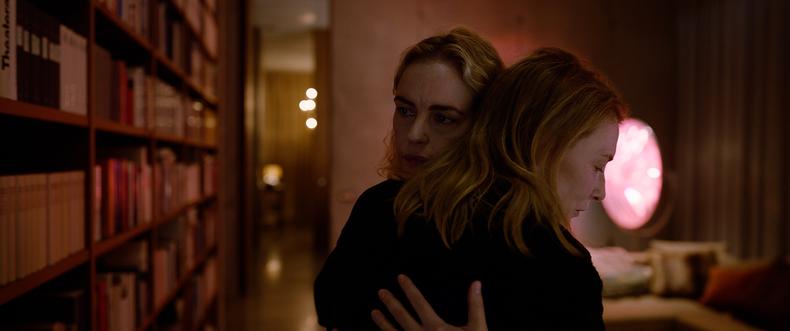 Courtesy Focus Features
What do the best directors you've worked with have in common?
It's mainly directors that have written their own script. What makes, for me, a great director is someone who came up with the material, so it means a lot to them. But then they have the confidence and the excitement to see what happens when it gets into the actor's hands. It gives you the feeling of freedom to run away with the material. But I always talk about Todd Field now. That's exactly the case. He was not at all rigid. He said, "This is what we're working with; let's find what's best, what works. What is the most tense and exciting thing in each scene?" That's when I get really excited, if I feel that trust from a director.
What performance should every actor see and why?
Paul Newman is someone I can always come back to and watch because I think he is a very clever actor. He's very daring; but at the same time, he holds everything in his hand. That, I find super impressive. "Cool Hand Luke," for example. If I think about [actors like] Bette Davis, they're much more daring than we are in what they want from the world. There's so much energy behind everything they're doing, the fight that they fight. I would always tell everyone to…go back to these times and watch these actors doing their thing. It's just impressive. And of course, my heroine is Gena Rowlands.