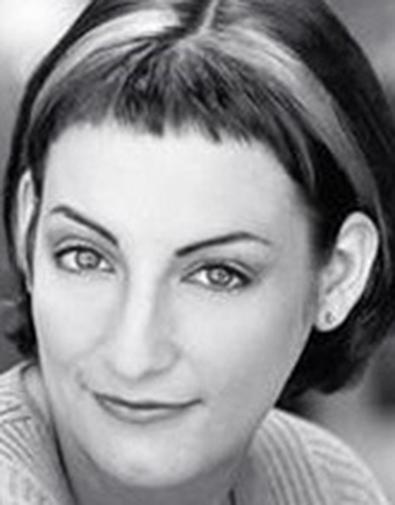 Actor Tara Henry is the first to admit that the best adventures are ones you don't plan. As the title character in the Costa Mesa Civic Playhouse production of The Secret Affairs of Mildred Wild, she has plenty of adventures ahead. "I had seen the listing a few times in Back Stage, but it was the January 4th issue that I saw it and put it aside and I thought, 'Well, I don't know, there's a couple of other shows I'm interested in. I'll see how it pans out,' " she recalls. "And then that Sunday of the audition I was actually getting ready to go to a friend's housewarming party and I thought 'Oh god, its 6 o'clock. The audition starts at 7. You know what? I'm just going to go for it. I'm going to try and see what happens, and if I don't get the part, great. If I do, that's great too.'"
Director Mike Brown was looking for a female actor of a "mature age" to play the drab, lazy housewife Mildred. Yet, during the audition, the director realized that the actor's talent trumped type. "It was interesting because Tara was only 27 and the part was written for a woman in her 50s. I had asked several actresses I knew to audition, who were the perfect age and the perfect type for the part, and for whatever reason, none of them did," says Brown. "Really within the first few minutes of audition we knew that she could do it. She could play older. She's a comedian and she's a character actor. She was able to grasp the concept of playing a kind of an ageless woman. She was very funny too."
Henry can't wait to walk the boards as Mildred, the desperate housewife, and has been able to find new ways to enjoy her craft. "The wonderful thing about this show is that I am learning how to have fun with my acting all over again," she says. "This show not only requires I be quick on my feet, but have comedic timing, the ability to carry a tune, and call upon decades of old Hollywood stars." Performances of The Secret Affairs of Mildred Wild run February 23rd-March 18th at Costa Mesa Civic Playhouse, 661 Hamilton St., Costa Mesa.
Has Back Stage West helped you get cast in the past year? We'd love to tell your story. Be in the weekly column by calling (323) 525-2358 or emailing bswcasting@backstage.com with "I Got the Part" in the subject line.