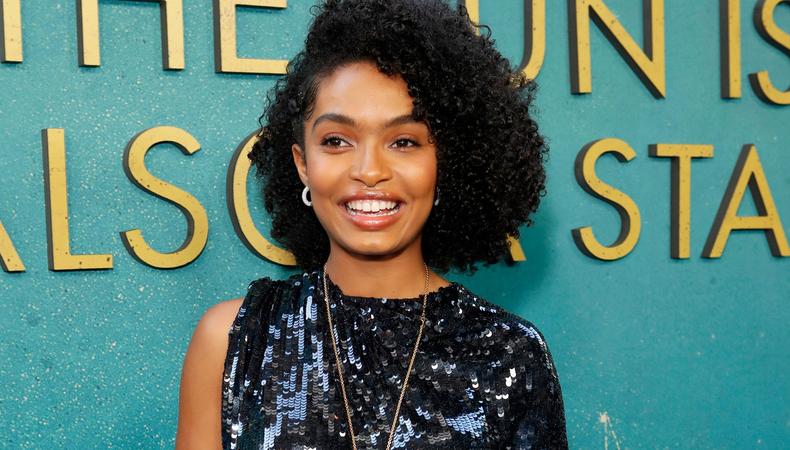 Stay in the loop on industry and casting news with our write-up on who's been slated for recent film and television roles.
Please note that shoot dates are subject to state and county restrictions and may change. Refer to Call Sheet for updates, and keep checking Backstage for the latest news on project development during this time.
"Sitting in Bars With Cake"
The way to a man's heart takes a detour through his stomach in a new Amazon film. "Sitting in Bars With Cake," based on a 2015 memoir by Audrey Shulman, follows a woman who comes up with a quirky—and delicious—dating hack. After she discovers that a cake she baked for her friend's birthday party makes her the star attraction for men at a local watering hole, she spends a year whipping up confections and bringing them to bars in the hopes of finding a boyfriend. Trish Sie ("Pitch Perfect 3," "The Sleepover") will direct from a script written by Shulman herself. Yara Shahidi ("Black-ish," "Grown-ish") will play the lead and executive produce, and Barbara McCarthy Casting is putting together the rest of the ensemble. Production is scheduled to start in mid-September in the Los Angeles area.
"Carry On"
After garnering critical acclaim for Apple TV+'s "Black Bird," Taron Egerton is set to conquer another streamer. The BAFTA nominee will headline Netflix's "Carry On," a new thriller centering on, of all things, the TSA. Egerton will play a security agent who's blackmailed into allowing deadly contraband through the conveyor belt on Christmas Day. Jaume Collet-Serra ("Jungle Cruise," "Orphan") is set to direct; the script was written by T.J. Fixman ("Ratchet & Clank") and subsequently polished by Michael Green ("Logan"). Atomic Honey Casting is adding additional actors. Production is set to start in late September in New Orleans and Cleveland.
"Valiant One"
This fall, a new film is wading into a tense political game in a walled-off country. Steve Barnett (producer of "300" and "A Week Away") will direct "Valiant One," a military thriller set on the North Korean side of the Demilitarized Zone that separates the authoritarian country from South Korea. Based on true events, the film will follow a team of American soldiers who, in the wake of a helicopter crash, must guide a tech operative to safety on the other side of the DMZ—or risk setting off a war. No actors are yet attached to the Monika Mikkelsen–cast project; filming is set to begin in mid-September in Vancouver.
This story originally appeared in the Aug. 11 issue of Backstage Magazine.