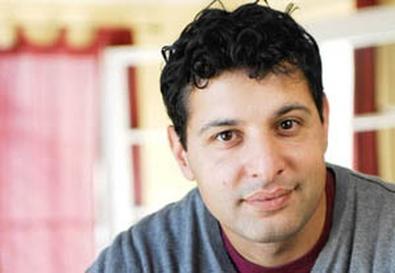 Johnny Giacalone
Los Angeles; 'Sick' at Los Angeles Theatre Center, 'Law & Order'
Bill, Lynn, and Stephen. It sounds like three people, and it is, but it's one idea. With respect to schools, teachers, and classes everywhere, there is only so much of your craft you can learn in the classroom. I learned a tremendous amount by working on stage with veteran actors. When I was an actor in my mid-20s and they were in their 50s or 60s, each shared some stage time with me, playing my father, my mother, and my father-in-law to be. I was the inquisitive type, and so I was naturally curious about their habits and preparation. I was also lucky to work with such generous and talented folk.
Stephen was a Lord Capulet to my County Paris. To this day, I steal his technique for compartmentalizing a scene and how best to approach the first passes in rehearsal. He also pushed me to ask for things, from directors and from agents. "No one is sitting around thinking about you. Remind them," he would tell me.
Lynn played my mother, twice. She was mad for business. As I tried to make it all happen on my own, Lynn had intricate business leading her into the scene, chores during, and things to get to after. She had props, she had costumes, and even her own music. And sometimes now so do I.
Bill also played my father twice. He was a constant reminder to never stop playing, making jokes, and having fun. Whether by design or by accident, Bill was always reminding me to be and to trust myself. I remember so clearly the one time he stopped me after rehearsal and told me to ignore the director's notes: "You're great! She's wrong. Don't be afraid to nod and say yes and then do what you want." It was a revolutionary and freeing idea.
That's just a small sample of what I learned from them and from others. I got on stage, worked with veteran stage actors, listened to their stories, observed their technique, was a sponge, and stole. They're who taught me the most about acting.
Jem Marquez
New York; 'Me Amaras Bajo la Lluvia' (telenovela)
Besides my acting teacher and speech coach, I learn from people outside—people I work with. I share a lot with friends, comedians, dancers, actors, or people who are naturally fun or dramatic. I always try to imitate people and incorporate what I see. I love it.
I work at a cabaret theater that is interactive and changes themes almost nightly, so every night I play a different character and wear different clothes and costumes that help me get into the proper mindset. I think the ever-changing characters and audiences help me a lot. Also, life has taught me so much about acting, because everything depends upon how you drive the situation and deal with the feelings. To me, your own life can inform and shape your acting. Life is how we naturally act, and acting is all about life.
Jerome Elston Scott

Los Angeles; 'Anderson's Cross,' 'Freaks and Geeks'
There's a combination of all the great actors that I watched in movies and on television while growing up. It's such a disparate list: Dustin Hoffman, Meryl Streep, Sidney Poitier, Jimmy Stewart, Katharine Hepburn, Diana Ross, Dick Van Dyke, River Phoenix. On television, there were Michael Landon and Carol Burnett. Movies and television were my first teachers and taught me the most.
Dustin Hoffman was a generational actor for me. There was a time in the '80s, with movies like "Tootsie" and "Rain Man," when I could share the moviegoing experience with my parents. I could recognize the depth of his talent and have a conversation with an older generation about the films we had both seen. "Tootsie" led me to past movies of his, like "Kramer vs. Kramer," where I discovered Meryl Streep. Here was an actress who was unconventional in every way. I loved that chameleon quality about her.
Jimmy Stewart and Katharine Hepburn showed me the kind of lasting legacy an actor could have. Dick Van Dyke started my love of movies before I even knew that they could be something other than something you watched on screen. The same with Michael Landon and the shows he put on television. My parents could put me in front of the television and know I would be safe as I was entertained. Carol Burnett was amazing with all those great characters she used to do on her show. I watched and studied her over and over again. Sidney Poitier reminded me of the men in my family: strong, educated black men. They were and still are rare in their representation on screen. River Phoenix was an actor that my generation could finally stand behind. His talent was as undeniable as his life is a cautionary tale for any young person.
Diana Ross was, for me, the consummate performer. There was and is no one like her. That she was able to do that in a time period that wasn't always receptive is remarkable. I needed to see that: an undeniable talent who had the same color skin as me. It was important. It is still important.