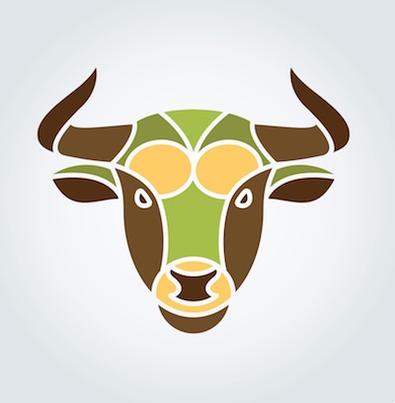 Taurus (April 20 – May 20)
This month you're ready to implement some changes at work or in your day-to-day routine as you may have found that making money isn't enough to keep you happy. Expansive Jupiter in your Sixth House is also awakening your desire for good health and truly being of service in a way that aligns with your heart. Lucky for you, magnetic Venus is moving into your sign on June 6, turning the tide in your favor when it comes to attracting the things you want and creating some artistic opportunities that sweeten your responsibilities. Of course, you have to follow up on leads and meet the Universe halfway, but Jupiter's turning direct as well as Venus in your sign are offering a supportive turning point to move forward with your desires.
Meanwhile, assertive Mars will be moving into your 3rd House of Communication on June 4, promising you'll be busy collecting information on new leads, scheduling meetings, and getting facts and figures as you decide what's worth your time and talent. A manager wants how much?! The First Full Moon of the month on June 9 falls in fiery Sagittarius and your juicy 8th House of Sex, Death, and Transformation. Be ready for anything as nothing will be hidden from you that day. It will be like a little passion x-ray helping you zero in on what's really most important to you and what needs to change, if anything, to increase your odds. You're feeling more powerful this month, so permission to have a little more fun and make a move.
Kelly Chambers is a writer, actor, and astrologer living in Los Angeles. She can be reached for private astrology readings through her website theastrologersdaughter.com. You can also check her out in the web series "Break Hollywood with Nice & Fargo," a comedy by actors for actors. Follow the latest in cosmic news on her Instagram and Twitter. She welcomes your comments and insights.
Ready to see what else June has in store for you? Check out our film audition listings!