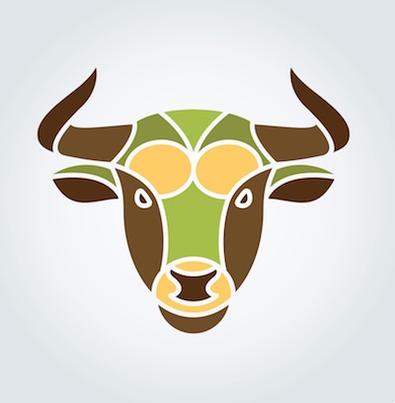 TAURUS (April 20 – May 20)
With the Sun, Neptune, and Mercury in the 11th House of future hopes and dreams, you're a powerful magnet for people who will aid and abet artistic goals. Your long-term vision may be softening a little, honing in on scenarios where more there's more creative freedom and space to play.
It's actually perfect weather for Taurus to make a vision board as your goals and what you represent to the community are due for a change. It's not time to worry about how you're going to get there or when, but just tuning into where you're being pulled and being aware of how others already see you. Start talking about your future and seeking like-minded souls that are already in the field or feeling that you're dreaming about.
Likely, you'll feel a lot more outgoing after March 9 when Mars, the planet of assertiveness, enters your sign and amplifies your chutzpah, magnetizing those door-opening connections. In the meantime, pay attention to what invitations give your gut a "YES" no matter how unconventional the venue or purpose. Now is the time to just follow the white rabbit without having to interrupt him for questioning.
Because Taurus likes to feel on rock solid ground, these times can admittedly feel a little unnerving. With a cluster of planets transiting your mysterious Twelfth House, this feeling of uncertainty is only heightened. However it's also wildly liberating, offering a portal to a more expansive viewpoint and allowing you see the silliness of life and attachment. We're all heading for the dust, remember! As averse as you can be to change, life is nothing but cycles so enjoy whatever part of the story you find yourself in. This is the part where you're a chameleon—terrific free training for artists.
Pay attention to March 25 and March 27 when you'll want to escape into your imagination and not place too many demands on yourself. This can be truly a romantic month if you lessen your pragmatism and trust.
Kelly Chambers is a writer, actor, and astrologer living in Los Angeles. She can be reached for private astrology readings through her website theastrologersdaughter.com. You can also check her out in the web series "Break Hollywood with Nice & Fargo," a comedy by actors for actors. Follow the latest in cosmic news on her Instagram and Twitter. She welcomes your comments and insights.
Ready to see what else March has in store for you? Check out our film audition listings!
The views expressed in this article are solely that of the individual(s) providing them,
and do not necessarily reflect the opinions of Backstage or its staff.