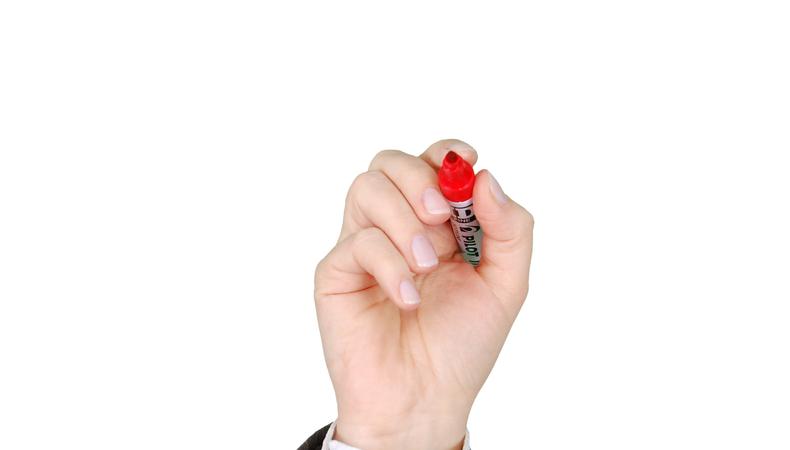 Over the last few months, we have covered six of nine common miscues that may get you audited. This month, we will cover the last three items on your return that could cause tax anxiety. Plus, I'll go over the one thing you definitely should not do if you get audited.
As a performer, do you want to spend your time in an auditor's office trying to defend yourself from an audit? Or would you rather be working? I thought so. Therefore, it's important to pay close attention to what you do and how you do it with respect to reporting your income and expenses.
1. Using round numbers on your tax return.
Using more than a couple of very round dollar amounts on your tax return is daring the IRS to audit you. The IRS computers are set up to find this method of "estimating." They don't believe that your office supplies added up to exactly $1,000 and your cell phone to exactly $1,200.
You can't estimate your income and expenses; you must be able to support what is on your return with substantial documentation. However, if you do find yourself in a pickle because you did estimate, there are ways that a good tax professional could defend you.
And remember, "SALY" (Same As Last Year) doesn't work either. The IRS is on to those who have the same amounts in the same boxes year after year.
2. Reporting cancellation of debt income incorrectly.
If you owe a debt and it is forgiven, the canceled debt may be reportable as income. This is a very complex area of the Tax Code, especially when it applies to real estate, but there are a few exceptions to it being taxable. You should also be aware that many of the 1099s reporting that information are frequently incorrect. Most people don't know how to sort through the mess and fix the problem, thereby increasing their chance of an audit.
3. Failing to match gambling winnings and losses.
Gambling winnings are reportable earnings. You may deduct gambling losses against the winnings, but only if you itemize your deductions. Your gambling losses are limited to the amount of your winnings. Many people fail to report this correctly and are audited. For your deductions to hold up in an audit, you must be able to provide receipts, tickets, statements, or other records that show both your winnings and losses.
READ: 3 Common Miscues That May Get You Audited This Tax Season
Ready for the big goof you could make if you are audited?
Representing yourself against the IRS.
If you actually believe you can take your records and receipts to an IRS audit and be treated fairly, you may be in for a big surprise. The government wants to collect the maximum possible from you and is willing to beat you up with technicalities in the law. They have tricks (techniques) up their sleeve to collect more taxes from you and to assess additional penalties. An example of one technique is the lifestyle audit: taxing you on the amount of income they believe you must have earned, but failed to report, based on your household lifestyle.
In addition, correspondence audits (audits done through the mail) are another technique. The IRS uses this method to frustrate you until you give up and pay the extra taxes and penalties. Further, they might create phantom income for you based on various databases. For example, when they see your occupation as "actor" or "singer" or "entertainer" or "comedian," they will make up numbers based on others who put that on their tax return as their occupation. They won't care that you may have gone several months of the year with no work or had gaps in your income. They randomly interpret this data as "proof" that you must be hiding income. And they may assess additional taxes and penalties based on a claim that you neglected to report certain income that was, in fact, accurately reported.
Based on my experience, about 50% (yes, that's HALF) of the IRS notices I have seen are actually incorrect. But many people simply pay the bill, believing the IRS must be right.
Remember how I told you the IRS is tricky? Well, here's one of the most common tricks they use: the auditor doesn't tell you everything. Once you agree to the additional taxes for the year being audited, he or she will make the very same adjustments for the other two "open" years. This usually comes as a big surprise. The IRS auditor most likely did not disclose this before you signed the agreement to pay more taxes.
Let's say that things weren't going well for you in an audit and you just decide to bite the bullet and agree to an additional assessment of $4,000 for the year under audit. After signing the agreement, you learn that the IRS has made similar adjustments to the other two open years and suddenly your total tax liability is $12,000. Then, to make matters worse, the auditor adds an "accuracy" penalty, failure-to-pay penalty, and interest from the due dates of the original returns to the date of the audit. The total assessment could reach upwards of $16,000 or more. That's not a bad return on investment for the auditor who may have put in only two or three hours of time ripping you to shreds.
A professional representative, such as an Enrolled Agent or a CPA, would have taken the IRS to task and required them to present you with their reasons for each assessment of additional tax. If you are audited, you need a representative who will be your advocate and stand up to the IRS.
Although there is no sure way to avoid an audit, choosing a skilled representative can save you money in taxes and penalties. It would be well worth it to hire a qualified professional to save you the time, grief, and substantial taxes, penalties, and interest.
Owen S. Arnoff, EA is a tax and business consultant with an expertise in tax reduction strategies and asset protection structuring for individuals and small business owners. His diverse background and experience as a comptroller of various companies and his financial knowledge makes him uniquely qualified to advise and coach the small business owner through all phases in the life of their business. Mr. Arnoff is an Enrolled Agent and is Admitted to Practice Before the Internal Revenue Service. He has the same rights before the IRS as CPAs and tax attorneys. He is also a 2011 graduate of the National Tax Practice Institute where he was awarded the designation of NTPI Fellow. He regularly attends in excess of 50 hours per year of continuing education in the tax field, far more than that required to maintain his license to practice. He practices in all areas of tax planning and preparation as well as representation before all administrative functions of the Internal Revenue Service in matters of collections, audit (examination), and appeals. Owen also serves as an expert on tax planning on AllExperts.com. He is a published author on successful business planning techniques and is a speaker on various tax-related subjects. For almost two years, he was the host of a weekly radio talk show, Tax$ense: Keeping What's Yours, on Sacramento's KTKZ AM 1380. He can be reached at (530) 300-0066 or visit his website at www.owenarnoff.com.
*This post was originally published on July 26, 2017. It has since been updated.
Like this advice? Check out more from our Backstage Experts!
The views expressed in this article are solely that of the individual(s) providing them,
and do not necessarily reflect the opinions of Backstage or its staff.