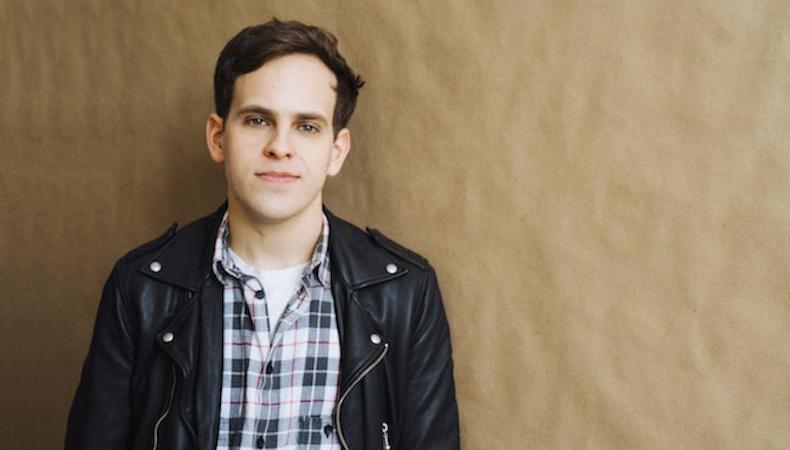 Being a replacement on Broadway is one of the theater's most challenging gigs—period. But being the titular replacement in Broadway's "Dear Evan Hansen" (a role that earned Ben Platt a Tony Award in one of the Great White Way's hottest-ticket shows) is a feat that may seem insurmountable. Perhaps that's why Taylor Trensch, who's strapped into Evan's well-worn arm cast, approached the undertaking by not thinking too heavily about it. Before an evening performance in late March, Trensch dropped by Backstage HQ to discuss his strategy and talk all things Evan.
How did starring in "Dear Evan Hansen" come about?
I auditioned for it while I was doing "Hello, Dolly!" [Director] Michael Greif and I had worked together once before doing the Off-Broadway revival of "Rent." He came to see me do "The Curious Incident of the Dog in the Night-Time" on Broadway and I think because it occupies a similar space in terms of requirements for the role, maybe he thought of me. He asked me to come see the show and I saw it on Broadway and wept for 1,000 years. Then I had an audition and it went well, I guess.
How did you prepare for Evan's eight shows a week?
By not thinking about it. Honestly, the key strategy was [that] I was constantly being told how hard it was and I tried to push that aside and treat it like any other play.
What was the rehearsal process like?
Michael Greif was there constantly, [as were creators] Benj Pasek and Justin Paul and Steven Levenson. Usually when you're replacing, especially in a hit Broadway show, you rehearse with maybe a stage manager and a dance captain. You get, like, two weeks and [the team] is like, "Best of luck," and you just hope not to bump into somebody. But this, I rehearsed for months with the creative team, which was so nice and such a luxury.
What's it been like to step into an already-existing family of actors?
It was so easy. They are some of my favorite actors of all time; they have been [since] before this. Now, working with them, my "stan" level has only increased. They're truly so good that it all started happening fast and easily.
How do you reconcile stepping into a role with making it your own?
People loved [Platt's] performance so much and when you love something so much, you start to feel ownership over it. It was totally scary to interrupt that aspect of the show. But I think I'll never be able to do what Ben did, just because we're different people and different actors. Michael Greif—and the cast—so generously allowed me to create something totally new. I would also probably be stealing way more things from Ben if I had the chance to see it more often, but I only saw the show two or three times before starting. There's no specific performance ingrained in my mind, so I was forced to come up with something else.
Itching to get onstage? Check out Backstage's theater audition listings!
Hair and makeup by Heather Schnell for Exclusive Artists using Amika Haircare