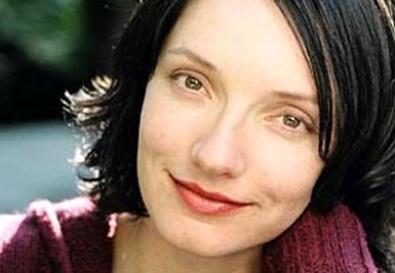 Dear Jackie:
We recently had a very bad experience with a neglectful, abusive, and incompetent studio teacher. I have searched all over for information on the licensing of studio teachers and disciplinary actions against them. I consulted California's Blue Book (Employment of Minors in the Entertainment Industry), the California teacher licensing board website, the California studio teacher licensing board website, and the Studio Teachers Union website to see whether I could find anything on complaints against studio teachers. There are regulations pertaining to studio teachers filing complaints against producers and parents, but nothing about complaints against studio teachers.
This troublesome teacher is a union member, and the production company has not taken any action other than a warning. I think the lack of action is due to the union issue. I was told, "We can't get rid of her." She has no classroom experience and no education background, but her competency was just one issue. At first she was present all the time on set and said that that was her responsibility—to observe the children on set and insure their welfare. As the weeks went by, she stopped coming to the set and told me that she only needed to be "nearby." "Nearby" meant she remained in the school trailer grading papers from her second job while the kids (both under 16) were in various locations on the sound stage. Other abuses occurred, such as leaving a child unattended on location for more than 90 minutes and verbal and emotional abuse.
What can parents do when this happens?
We are back on track now with a highly competent, responsible, and caring teacher, but this experience has left me leery. There are negligent, incompetent studio teachers out there, and you can get stuck if you are not careful. Unlike animals working in the industry, who have third-party oversight by a humane-society rep, no one seems to be looking over the shoulders of the studio teachers—except the parents—and we parents don't seem to have much recourse through the state boards or the union.
—Parent of Child Performer
via email
Dear Parent:
After getting more information from you regarding the specifics of your child's situation and the studio teacher's conduct, and discovering that you had contacted the appropriate performers' union several times—in this case the American Federation of Television and Radio Artists—but had not received a return call, I blithely set out to find the quick and easy course of action for a parent in your situation. Silly me.
As you surmised, there doesn't seem to be a clear authority with which to lodge reports of studio teacher impropriety, nor is there a governing body to deal efficiently with parent–studio teacher disputes. Instead, there's a network of relevant organizations, each with its own separate mission and taxed with numerous responsibilities beyond watching over studio teachers and on-set child welfare, and none of them has the simple authority of, say, the principal of a public school.
Producers hire studio teachers and can, with good cause, dismiss them. However, since studio teachers are employees of the production and not of the parents, disagreements over which teachers are "good enough" and the protection of union teacher rights could make your desired outcome less than assured. (Before I move on, did anyone just raise their eyebrows at the fact that studio teachers are technically employed by the very productions they are supposed to police? But that's another issue.)
Since this was an AFTRA job, I asked Christopher de Haan, AFTRA's national director of communications, for input. "If a parent or guardian…has any concerns about educational services or educators provided on set as part of the AFTRA collective bargaining agreement, they should always advise the AFTRA business representative working on their behalf on the program and the appropriate company or production representative," he writes in an email. "The AFTRA rep can help parents or guardians pursue concerns directly with the production company and, if necessary, with the relevant board of education. For those parents living in Southern California, they can contact the Division of Labor Standards Enforcement's Van Nuys office at (818) 901-5484. Parents or guardians are free, of course, to contact the board of education and the DLSE directly themselves, but we are here to assist and advise with that contact, and we ask that whether or not they seek the union's help, to please advise the union of any concerns. We recommend that parents or guardians first contact their AFTRA business representative, but they may also contact Ray Bradford, national director for equal employment opportunities, at AFTRA in Los Angeles at rbradfor@aftra.com or (323) 634-8298."
So, although your particular AFTRA rep was remiss in getting back to you, AFTRA offers the potential for help.
I also contacted the Screen Actors Guild, which has a history of working proactively to secure rights for young performers, and got this response from the SAG Contracts Department: "Anyone working under a SAG contract is protected by our Codified Basic Agreement. In a situation like the one described, the parent should contact the SAG claims rep handling the picture in either the Theatrical or Television Contracts Department right away, so that we can immediately notify production of the issue and ask that they rectify the problem. In addition, a formal complaint can be made to IATSE Local 884 regarding the teacher's behavior, if indeed the teacher was employed under a union contract." For more information about child performers on SAG jobs, see www.sag.org/content/for-parents or contact SAG directly.
I got ahold of Ellen Ganz, a representative of IATSE Local 884 (www.studioteachers.com), which represents studio teachers, and after a confusing phone call, she sent me the following in an email: "Here is the deal: If the teacher is a union member (and I mean if), then we have an in-house reporting system: Wesley Staples, who is betterment of service for our union. Also, we have a hot line: (818) 559-9797, and there it will refer you to our business agent: Polly Businger…. Polly said she would be happy to talk with you." I left a message for Businger but did not hear back from her.
I then moved on to the Sacramento branch of the DLSE. I left a voice mail, a detailed message with a receptionist, and several emails, but did not get a response. At this point, I was beginning to feel your frustration.
I turned to Anne Henry of BizParentz (www.bizparentz.org), a nonprofit corporation whose mission is to educate and assist child performers and their parents. She writes: "Our suggestions for a positive relationship with the teacher start before the job is even booked. Get a copy of the Studio Teachers Blue Book. Do your research on 'good' teachers and keep track of those your child works well with. Then ask your agent to negotiate for your choice of a teacher whenever they can. Getting this in the contract is crucial, especially on long-term jobs, where the child's education is heavily impacted. Once on set, we have four tips: Make sure you bring more schoolwork than your child actually needs. Always be within sight and sound of your child (California law says that parents must be within sight or sound of the minor at all times). Communicate with and appreciate the teacher. And be responsible for your child's education. Be your child's advocate."
What about parents who didn't perform the pre-emptive strike of negotiating a thoroughly vetted teacher? Without a clear regulatory authority governing teacher conduct, it seems you'll need to start down the following path, hopefully getting adequate help before reaching the end: Take complaints to production beginning with the first assistant director. Contact the performers' union governing the job. If the teacher is a member of the Studio Teachers Union, contact that organization. And finally, reach out to the board of education and the California Department of Labor Standards Enforcement.
I need a nap.
In closing, to all parents of child performers dealing with this tricky, tangly situation, let me just say this: Good luck!
Dear Readers:
Remember, the questions we answer in The Working Actor are from real people like you—actors, students, amateurs, professionals, anyone seeking advice related to the acting field. So, if you have a question, query, dilemma, puzzle, inquiry, or curiosity, don't hesitate to write to us at TheWorkingActor@gmail.com. We may include your letter in a future column, which might help fellow actors with similar questions. Looking forward to hearing from you.