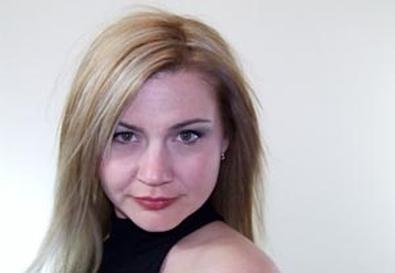 Kevin McCorkle, "24," "Criminal Minds," "Cold Case," "Commander in Chief"
Acting and technology have been inexorably linked since the beginning of the technological age. Enhancing live stage performances with the development of lights and amplified sound was the beginning. Then there was the invention of radio, motion pictures (both silent and "talkies"), television, all the way up to today's Internet platforms of
YouTube
,
Facebook
, and personal Web pages. Over the last decade and a half, with the exponential explosion of the Internet, along with the switch from analog and film to the digital format, there has been a sea change in how technology affects the actor both creatively and from a career and business standpoint.
When I started my career in the early '80s, actors would call a service and speak to a live operator several times a day to find out about audition opportunities. Later there were message machines, pagers, cell phones, the Internet, and then the Internet on your cell phone! I remember when I was a boy, thinking how amazing it would be to have a Dick Tracy watch that you could use just like a phone. Little did I know that as a middle-aged man, we would eclipse that technology beyond anyone's wildest dreams.
The creative aspect of an actor's career has also shifted substantially. Content creation was at one time done by those who had the money, power, and capability to pull a creative team together and afford the camera equipment and crew. With the coming of the digital age, actors are more empowered than ever to create their own content as a calling card or a finished product. It is an exciting time to be an actor—or should I say "artistic entrepreneur"?
Judi Beecher, "Only in Paris," "Cameraman," "Unscripted," "Tango Shalom"
When I started acting in New York, we did the rounds—we went from casting office to casting office to drop off our headshots. Our agents would ask us to bring them a stack of photos, which would cost us a pretty penny. Breakdowns would come into the agent's office by fax, and a messenger would have to run the headshots and résumés to the various offices.
Now with today's technology, I'm able to live anywhere I want and still be in the game. My goal was always to be an international actress. I have dual nationality with the European Economic Community and I speak French and Italian fluently. Because of the Internet, I now split my time between New York, L.A., and Paris. Most of my auditions, when I'm not in L.A., I put on tape. I booked "Warrior and Savior," which was shot in New York, while I was in Los Angeles. "Heavy Rain" I recorded in France. I've also gotten the majority of my auditions on my own. I read an article about the New York–based "Tango Shalom," by Claudio and Jos Laniado, on the Internet while I was at the Cannes Film Festival. I contacted the producer and was later cast as one of the main characters in the film. I have my own camera, microphone, and tripod, and Final Cut Pro on my computer. An actor needs to know how to do it all, as well as being a good actor. I've booked many a job by just sending people to my website, www.judibeecher.com, and having them watch my demo reel.
There are now so many casting sites out there that actors, with a little ingenuity, are able to get themselves in front of the right people. Agents no longer need to send headshots. All is done by the click of a button. There are casting sites that request that auditions be uploaded, and I've even done a few auditions by Skype. While I was in France, a friend in London filmed me by Skype while reading the dialogue with me! Today I'm in France and I put myself on tape for a film with Morgan Freeman. Technology—I'm all for it! Can't wait to see what's next.

J. Stephen Brantley, Plays at New York's Here Arts Center, Emerging Artists Theatre, Performance Space 122, and Sanford Meisner Theatre
When I came back to acting, everyone had color headshots. No one messengered scripts anymore. And roles no longer went to the best or most attractive actor, but to the best or most attractive actor with a smartphone. I felt like Rip Van Winkle.
Much of what we do has gone digital. I sometimes miss the romance of buying a hard copy of Back Stage from a surly newsstand attendant, pounding the pavement like a "real New York actor," trudging through snow to open calls where I'm typed out the second they see me….
The Internet is awesome. I don't have to lick a stamp or even put on pants to submit a headshot. And it's great for training and research. I was up for the role of a Russian gangster. I Googled "how to do a Russian accent." I watched a video. I landed the part.
But when I get to rehearsal, and certainly when I'm on stage, things are still pretty old-fashioned. Actors may be trained, but we're not programmable. It's our job to be as unlike a microchip as humanly possible. So for all our industry's newfangledment, I love rehearsal even more. I love the sweat and swearing, and the joy and catharsis of creating something undeniably live and necessarily ephemeral that can't be digitized, downloaded, or duplicated.
We can now be Photoshopped to perfection—the shirt I'm wearing in my headshot doesn't exist. And reviews of our performances get published before we're even out of costume—yay! So technology has certainly had an impact on my career. But it still hasn't changed my craft.
Chrissy Hogue, "Women on Fire" (Bailiwick Repertory Theater, Chicago), "The Vagina Monologues' (Five Flags Theater, Chicago), "Farmers Market Live TV"
My career would not exist without technology.
Eking out a living in the Midwest as an actress and voice artist is virtually impossible and certainly hasn't made me rich, yet. So as soon as casting sites started, I was on them. I could suddenly audition for films in L.A. and New York from my house! I learned how to use Facebook, Twitter, and LinkedIn to promote my work and the work of my friends and colleagues, and I became Googleable—a very important thing to be as an actor in this day and age.
I have Skyped acting auditions, emailed MP3s of voiceover auditions, and scored starring roles from my reel on YouTube. A producer in L.A. found me on LinkedIn and cast me in the film "Serenity Farm"—a role I refused due to being too busy rehearsing a one-woman show written for me over Google's video chat.
I friended a producer on Facebook and I am now starring in "Farmers' Market Live TV," going into syndication this spring via NBC because of that "friendship."
I only have an acting career because of technology.