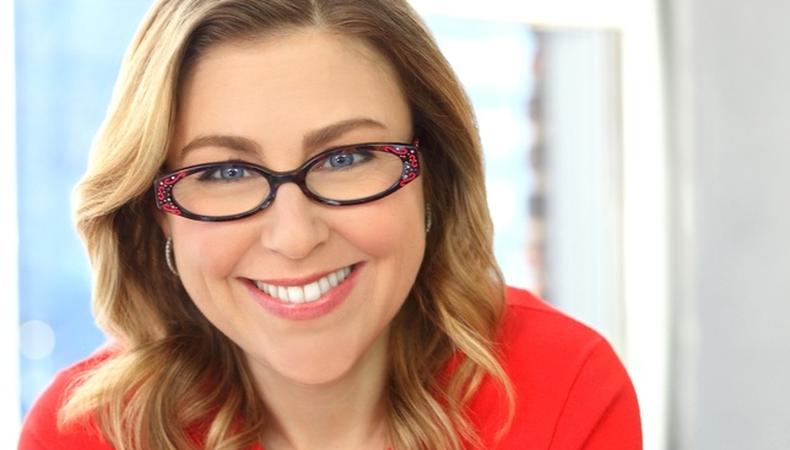 Back in the 1980s when I was a professional child actor, my entire acting career revolved around my family's new answering machine, which was placed center stage on our glass coffee table in the living room. My mother carried the brown remote in her LeSportsac purse and we'd check messages from a pay phone, punching in a code to listen to them. My heart would skip a beat when we'd retrieve the messages and I'd hear my manager Jean Fox's high-pitched cheerful voice: "Jennifer, It's Jean. I have an audition for you." We'd dial my father at his office and he would then stop by Jean's office on his way home from work to pick up my audition sides. My tech life got even more exciting when my family got a VCR, purchased the day before my episode of "ABC Afterschool Special" aired in 1985. Fax machines would not enter my young life until my college years. Sounds quaint and antiquated, but that's what it was like.
Thirty years later, we are buried under our technology, addicted to our phones as we troll and scroll through Facebook, Twitter, Instagram, YouTube, Vine, and more. We can access audition information and casting breakdowns, sides, and news in an instant. I download MP3 auditions waiting for the subway, then listen to them on the train. I multitask like the best of 'em. I appreciate technology and how it has helped expedite the casting process. But technology does not replace talent. If you're smart and savvy, you can use technology to help your career. If you aren't careful, technology can take over and ultimately cause some harm.
Here are some tips for you to successfully navigate technology for your voiceover career:
1. Don't tweet or post about your auditions. Auditions are private and should stay between the actor and the casting director, or the actor and his microphone if that's your first step in a voiceover audition. I know how excited actors get when they land an audition, but please don't blab your audition business to the global social media community. You're a professional actor, so be professional. Other actors will no doubt feel jealous that they didn't get that audition, or they will self-sabotage knowing that you tweeted about your fab audition if they feel like they blew theirs. Instead, save the Facebook status to announce when you have officially booked the role. And make sure to ask your agent or the producer if you have approval to post your news on Facebook. If you're busting to share good news about an audition, call your mother. Don't text. She will be very happy to hear from you.
2. Triple check your MP3 and other digital files before submitting them to your agent. Make sure your links work on all devices: computer, phone, iPad. Do a test email to yourself, your bestie, your dad. Ask them to kindly click to ensure the links work. Triple check your links. Then send them in.
3. Don't send out your email blast newsletter until you have something substantial to share. MailChimp and Constant Contact are great sites to help you collect email addresses and create newsletters. But like the good pen pal I was back in the 1980s, only write when you have something to say. You have to be your best promoter, but you also don't want to be a show off. And triple check those links in your newsletter, and make sure you have approvals from the ad agency or producer before you blast your newsletter to your thousands of contacts.
4. Think before you tweet. Listen, I got super excited every time I had an audition back in the '80s. It's one of the things that makes show business so exciting—incredible highs that outweigh the lows. But I urge you to think before you tweet. Even if your intention is good and noble and joyous, think about the impact of your words.
5. Confidentiality is key. When I was head of casting for Disney Animation Studios, social media did not exist beyond Friendster and the start of MySpace. We were confidential with our audition material and story ideas out of respect for the creative process. It also took numerous years to complete the films and we didn't want the ideas to leak out.
Bottom line: If you want to be a professional actor, you must act like a professional. Practice etiquette and manners and save the crazy tweets and funny Instagram photos for other parts of your life.
Inspired by this story? Check out our voiceover audition listings!
Jen Rudin is an award-winning casting director and author of "Confessions of a Casting Director: Help Actors Land Any Role with Secrets from Inside the Audition Room." (Harper Collins/It Books, 2013). Backstage recently named Jen one of the top 23 Los Angeles–based casting directors to follow on Twitter. Visit www.jenrudin.com and follow @RudinJen.
Want more advice? Watch here:
The views expressed in this article are solely that of the individual(s) providing them,
and do not necessarily reflect the opinions of Backstage or its staff.