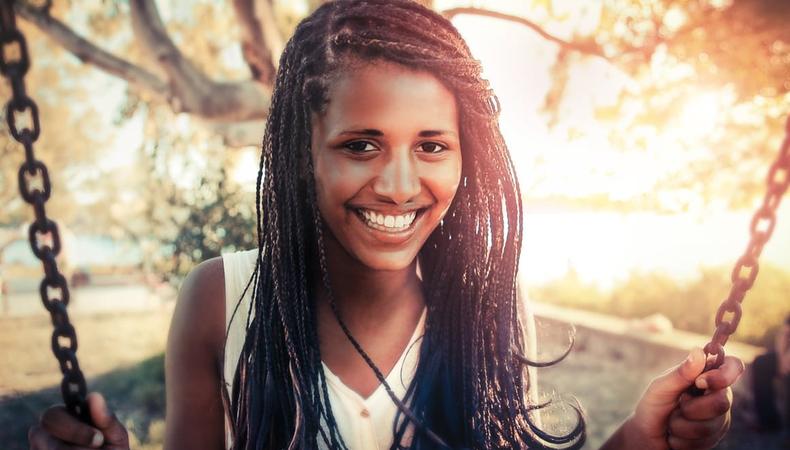 Teenage actors in NYC seem to have a hard time getting representation and booking professional acting jobs. As the Founder and Artistic Director of A Class Act NY, Manhattan's award-winning acting studio for kids and teens, I get a lot of questions from teens and parents who are eager to get rep and start their acting career, but can't seem to get to the next level.
I have some useful advice to help out teen actors, but first, some bad news:
It's hard for any actor, of any age or type, to break into the business, but it's especially hard for teens in the New York market. There's just not much work out in NYC for teens. Most projects would rather cast an emancipated 18-year-old who looks young to avoid child labor laws. Even the Broadway shows that cast children, like "School of Rock", are looking for younger, shorter kids, and often they're looking for diversity, meaning kids who aren't Caucasian. The lack of jobs also means a lack of agents looking for teen actors, so you're unlikely to get signed.
READ: "5 Ways For Teen Actors To Find Success"
But here's the good news:
Though there's not much opportunity to work here in the city, there are a lot of film and TV projects that cast out of L.A., like Disney and Nickelodeon shows as well as network, cable, and streaming platform sitcoms and dramas. L.A. reps are always on the lookout for talented actors, and they are less picky about age and race – they just want talent no matter where it resides!
There's no way to guarantee a successful acting career, but one way to get your foot in the door is to meet and network with people who can help you. When L.A. industry reps like casting directors and agents come to New York to teach a class or lead a seminar, go! They are a great resource to learn from and they may help you in your quest to go pro! In fact, many teen actors working now first got discovered at A Class Act NY workshops. For example, Kirrilee Berger came to L.A. casting director Ty Harman's On-Camera Workshop back in January 2014. He loved Kirrilee's work and introduced her to her agent, Leslie at Don Buchwald & Associates. Ty keeps in touch with Kirrilee via email and recently cast her in an Amazon Prime series called "Just Add Magic," which is currently filming its second season. And it all started when she attended a workshop!
READ: "4 Homework Assignments for Parents of Child Actors"
Some of our other students, like Bebe Wood (The Real O'Neals), Danika Yarosh (Jack Reacher 2: Never Go Back), Zoe Manarel (Matilda), and Greg Diaz (Matilda), also found professional work though the relationships they developed in A Class Act NY workshops with L.A. industry reps.
The best advice I can offer to teen actors is to work hard at honing your skills and meet as many industry reps as you can. Even if you don't get an agent or start working professionally immediately, don't be discouraged! Remember, the industry isn't going anywhere. It'll still be here when you're 18, 30, 50, and 100!
Like this advice? Check out more from our Backstage Experts!
The views expressed in this article are solely that of the individual(s) providing them,
and do not necessarily reflect the opinions of Backstage or its staff.