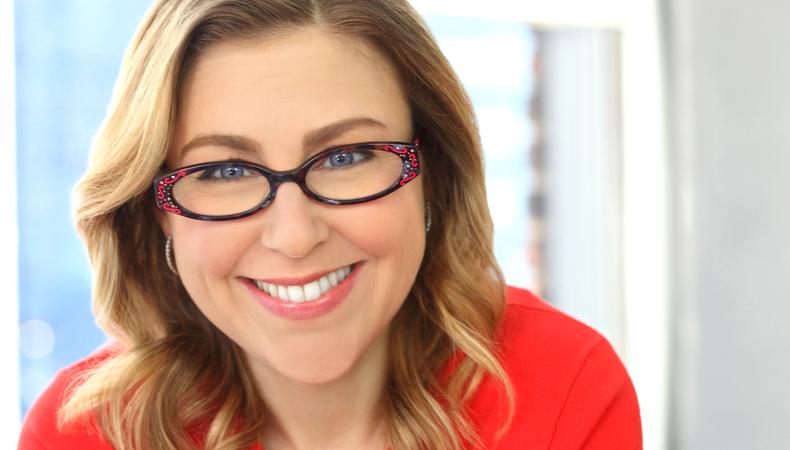 On a perfect summer afternoon, 15 excited young actors stepped off two elevators and quietly entered Big Yellow Duck, a sun-drenched, state of the art recording studio on the penthouse floor of a building on W. 45th Street in Manhattan. It's a gorgeous day but these kids aren't outside at the pool. Instead they were here at BYD to attend a voice over intensive with Jen Rudin Casting and getting ready to hone their voiceover and animation skills in the recording studio.
Big Yellow Duck, co-owned by Matt Pedone and Stuart Kollmorgen, is a place I'm very familiar with. "Peter Rabbit" (scored by Kollmorgen) does all their production recording here, and just last week, Luke Wilson, Matt Dillon, and Lewis Black recorded their voices for "Rock Dog," an upcoming animated feature I've just finished casting, directed by Ash Brannon and produced by Matthew Parker and David Miller. But today's recording session was different. These young actors were here to learn and soak it all in. I set a few ground rules: No water near the microphone and no nibbling chocolate from the yellow ducks strategically placed around the lobby!
We'd spent the morning in a midtown rehearsal studio beginning the voiceover process with vocal warmups. "I liked how we didn't just jump right into commercials and scripts," noted Sean Denner, 14, who'd traveled from Boston to attend the intensive. "We ran through exercises to get our voices ready so we'd feel more comfortable in speaking. We did tons of different sound exercises for warming up our vocal chords and our tongues. At first I felt a little awkward. But once everyone joined in, it felt natural. And I knew it would help me. Jen told us to do warmups before every audition. But she also said to do it in the car or bathroom and not in the waiting room because it'll be a little goofy if you're doing vocal exercises while everyone is sitting there waiting for their audition."
Once in the booth, the pressure was on. "Tell the story with your voice," I offered. "You only have your voice. Your job is to bring us into your story. There's no camera and no hair and makeup to add to your performance."
Each student had two rounds of practice in the booth, with up to three takes each time. I offered specific notes each take: pick up the pace, enunciate those words, emphasize the product name if it's a commercial, take a sip of water to moisten your dry mouth. And don't expect to get multiple takes in the actual audition. Your job as an actor is to try to make the first take your best.
After a few hours, the students took away some helpful tips. "Don't move your head when you're speaking into the microphone or it won't pick up the sound properly," noted Jaden Jordan, 12, a Broadway veteran whose credits include "The Lion King" and "Kinky Boots." Another musical theater vet, Nicky Torchia, 10, who hails from Pennsylvania agreed: "I'm a musical theater kid. Everything I do on stage must be in character. Jen's class really helped me learn how to tell a story with just my voice. Doing voiceover work is super fun and working in a real studio such as Big Yellow Duck was a great experience."
Other students will incorporate immediate changes in their future auditions and voice recordings. "You have to find yourself in the character," noted Justice Winter, 13.
Voice veteran Regan Lutz, 10, who voices the role of Skip on Nickelodeon's "Zack and Quack" even learned a trick or two. "It's important to add highs and lows to make my voice more interesting for the listener. All day, Jen reminded us how important diction is. Sometimes I forget to be careful with the end sounds of words. From now on I will be much more aware when I audition or record my show."
And 9-year-old Lana Schwartz will definitely bring voice and diction tips home with her to her native Los Angeles. "I can use these skills not just in voiceover but in everything I do."
At the end of the day, the students learned a lot and most of all, had a good time. Shacha Temirov, an 11-year-old who hails from Brooklyn by way of Uzbekistan, noted how "the class was super fun and energetic. There were many times that I just burst into laughter." And when I asked Sean Denner if was it worth traveling from Boston to NYC for a one-day workshop, he immediately responded: "Yes! There are books you can read like Jen's that will teach you. But actually going to New York, actually recording in the booth at Big Yellow Duck, and learning from Jen, Lauren, and Kenny—that was awesome. You can't read a book and have that same experience."
Jen Rudin is an award-winning casting director and author of "Confessions of a Casting Director: Help Actors Land Any Role with Secrets from Inside the Audition Room." (Harper Collins/It Books, 2013). Visit www.jenrudin.com and follow @RudinJen.
Now it's your turn! Check out our voiceover audition listings!