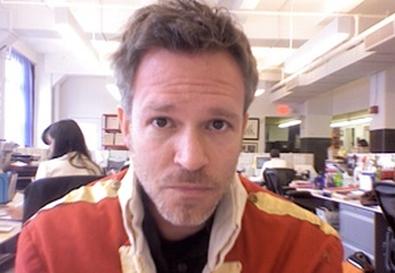 Casting director David Vaccari, of New York-based
Telsey + Company
, says frankly that the actors he auditions overwhelmingly come through agents. He casts film ("
Friends With Kids
," "
Howl
"), TV, commercials, and, to a lesser extent, plays and musicals, and the volume of projects makes it impossible to see actors without representation.
Still, if an unsolicited submission crosses his desk -- either literally or online -- the actor's resume may catch his attention if he or she has worked with someone Vaccari knows or admires. Resumes are of far greater significance to him than pictures.
Vaccari and his 16 Telsey colleagues just returned from a retreat in Woodstock, N.Y., designed to help them unwind from their high-pressure, day-to-day lives. Not that Vaccari complains about an overload of work. He loves what he does, honing his skills by seeing good theater and films and ultimately trusting what compels him. In film actors, that would be "something fascinating beneath the surface of the face: an urgency, a subtext, a detail, a purpose," he says. "It doesn't have to be clear what they're thinking, but you need to see the mind working."
Growing up in Queens, he was always interested in movies and television, though he was unfamiliar with casting directors. At St. John's University, Vaccari majored in communication and interned with a writer who was in the midst of casting his play. Through him, Vaccari met a studio owner who rented rooms to casting directors, and Vaccari managed the space until the studio went belly up, thanks to the owner financing a film that never got distribution.
But it wasn't a total loss. "We took the film to Cannes, and it was a fun foray into the business," Vaccari says. "One of the major investors had the opening in his chateau, and he took me there in his red Ferrari. Even though the movie never went anywhere, I had a great time and met a lot of people."
Vaccari launched his career as a casting director by freelancing for several hotshots in the field, including Bernie Telsey, before joining Telsey + Company full-time. A casting director's skills are undoubtedly elusive. "It's having an eye for putting the right actor in the right part and knowing from meeting them where their strengths are," says Vaccari. "You have to have the ability to assess an actor quickly, and you go on instinct."
Good looks and youth continue to be valued, but unless an intellectual or emotional complexity is evident, the actor won't go beyond a certain point, he says. An actor's likability is a plus, especially on episodic television, though Hugh Laurie on "House" is clearly a departure. "The character is ornery, but he intrigues you and makes you want to come back and see him every week," Vaccari says.
Vaccari also wants to be intrigued by actors he casts in commercials, in part because the TV ads on which he works are helmed by big-name directors such as Barry Levinson and Spike Lee, who approach commercials as mini-films.
Like many casting directors, Vaccari values an actor being prepared at an audition. But he is not a great fan of asking to redo an audition or asking too many questions. Generally, Vaccari feels the actor should have one's questions answered before coming in to audition.
Looking back, he is especially pleased with his casting of "Pieces of April" (starring Katie Holmes, Patricia Clarkson, and Oliver Platt) and "Finding Forester" (with Sean Connery, F. Murray Abraham, and Rob Brown). They are aesthetically and philosophically the ideal projects, he says, "in bringing together seasoned veterans and unknown actors.