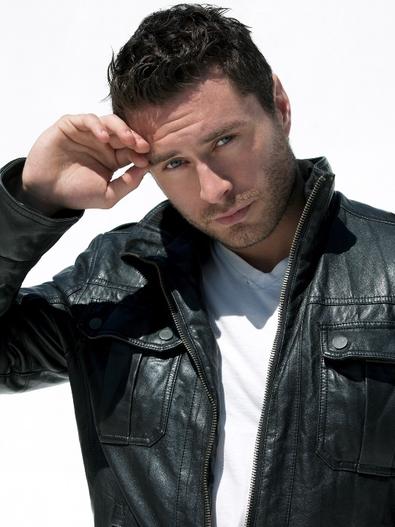 Irish actor Kevin Ryan who plays Francis Maguire on "Copper," the gritty BBCA period drama which is now entering its second season, was busy shooting not one, but two movies when he first heard about the first original scripted drama for BBCA. "It got 'round in Ireland among everyone pretty much," Ryan said of the buzz the show received. Ryan was very interested in the show because of the talent involved, but also because it would give him an opportunity to play an Irish character. The audition process moved forward quickly and Ryan was flown to L.A. to meet with Tom Fontana. "He gave me a big hug after the reading and I thought it went well." He was right. Ryan booked the job and later learned that after initially seeing his tape, the producers "were like 'We found our guy. We found our Maguire.' "
We chatted with Ryan about his work on the show, and what advice he has for success in acting.
Stay balanced and evolve.
Ryan connected with the Irish detective and is looking forward to the arc Maguire will face this season. While every scene has its own challenges, one particularly challenging scene for Ryan was in the season one finale when Maguire leaves his badge, leading to a confrontation with his fellow detective Kevin Corcoran. "I think that was a challenging scene in the sense that when we shot it, it was a nine-and-a-half minute scene of very high emotional content." But for season two, Maguire is in a different place, so Ryan had the challenge of finding a way to approach the change in Maguire. "The way I wanted to play Maguire this season was coming from a place of absolution, coming from a place of regret, but I still had to have that hope and respect as well for Corcoran," he says. "I had to try to have that want and desire to rebuild the relationship through terms that were just undeniably difficult." But he had to find a balance. "You still have this character that in a sense is likeable but is not doing the right thing."
Stay relaxed.
Ryan's dance background has helped with the fight scenes that frequently occur on the show. "I think having a dance background, you take a more relaxed approach to it, and [if] you're bringing a high tension fight into TV, you've got to be relaxed," he says. "You've got to be in control. If you're out of control, that's when bad things happen, so I always recommend if you can ever take dance class or anything like that, it will benefit you in some way, shape, or form." Even though some of the more complicated fight scenes can lead to long days, Ryan says. "It's a lot of fun. We always joke around on set that it's just cowboys and Indians," he says. "And all the actors get on great so whenever we're doing fight scenes we fully commit to them and thoroughly enjoy them as well."
Don't act–live it.
Ryan studied and works in the Stanislavsky method, and he continues to work with an acting coach when there's something he wants to explore. "I think you make up your own method anyway, regardless of what you study or how you work. I think ultimately as actors go we're all trying to be believable," says Ryan. "We've reached a day, the present day of acting where 'acting' is bad acting and 'living' is great acting, and if you see someone acting, it's not believable." He focuses on connecting his work to a real place to get a true performance. "To bring life, real life, to the character, that's where it gets exciting because that's where the standards of film and television are these days," says Ryan. "Even if it's 'Transformers' or any of these sci-fi ones, you still want to believe the character in whatever circumstances they're put in."
Create the world.
One of the things Ryan loves about "Copper" is that the whole world exists on their stage. "We go to work and everything can be accessed. We can go to any store anywhere in our set and open a bottom drawer and it's dressed," he says. "It's all there. The art department did an amazing job, props. You can use anything in a scene. It's all available to you." Despite the availability of digital effects, they hardly use green screen on the show. Everything is actually built. "Even our studio smells of animals and just dirt. That's one sense that we don't have to create in our minds," Ryan explains. Everyone on the show put in the research--from the wardrobe department to the art department to the actors. Ryan says he met with two history professors to get a better understanding of the history of the time period in which the show is set. "I went to tenement buildings. I went to the American History Society…any information that I could get to help me, to bring myself into this world."
Be patient and trust.
Early in Ryan's career, he experienced the same thing many actors do. "I knew where I wanted to be, what I wanted to do, but at the time I thought I had the experience and I wasn't booking jobs," he says. "I was auditioning and I wanted a better agent. You always want to do more and do better work." But he stuck with it and realized that if he kept working, as time progressed he gained more experience. "I think the trust in allowing yourself to grow as an artist [and] as an actor develops over time and in a sense it does get easier, because you know what works for you. So I think in a sense the stress falls away from it, like the pressures that you put on yourself to be a working actor, which I respect anyone that is. It's a very hard career to get into," he says.