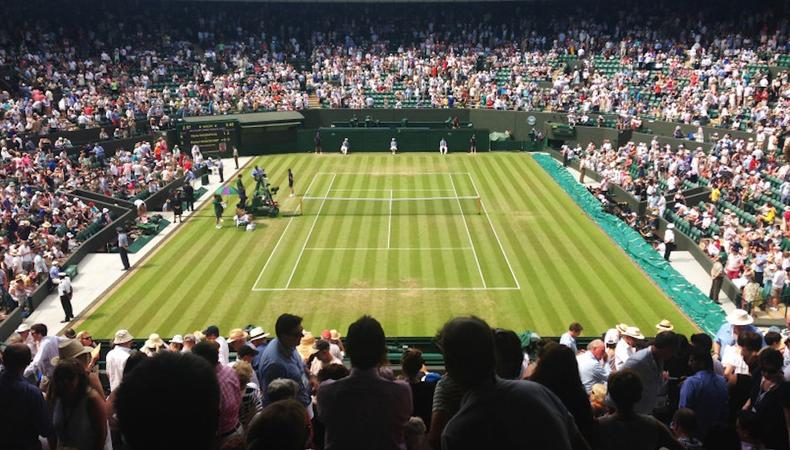 This week, London really showcases its status as a truly international city by celebrating diversity, uniqueness, and assorted ball skills. Forget work and let your hair down while enjoying the wonder of London in all its glory.
New balls, please.
Wimbledon starts this week and if you haven't already got a ticket, there's still hope especially at the start of the tournament when more courts are in action. Every day, a limited amount of seats are released through Ticketmaster or you can join in the very British tradition of queuing patiently on the streets of SW13 from the early hours. Fun. (Tickets: from £8)
Say it loud, say it proud.
Saturday, July 8 is London's annual Pride Parade, which promises to be bigger, brighter and bolder than ever. Ending in a poptastic concert in the middle of Trafalgar Square, this year's parade theme is "Love Happens Here". Expect joy, expect camp and get ready to party the night away. (Free)
Happy (American) Independence Day!
There are few things more American than Baseball and on July 4, the Boston Red Sox and the L.A. Dodgers will play in a giant baseball diamond in London's Hyde Park. Top England cricketers will also be trying their hand at the USA's national pastime and there'll be patriotically themed American pop-up food stalls too. (Free)
Feel the joie de vivre.
London is an international city and as well as enjoying American culture, this week the traders at Borough Market also celebrate France's Bastille Day. The Market, which is just recovering from the awful terrorist attack a few weeks ago, will be getting into the French spirit on July 9 with music, food and a tres joyful celebration of all things magnifique! (Free)
Style for everyone.
If you fancy yourself as a bit of Don or Donna Draper, this charity auction may be for you. On July 4, the ever-hip Ace Hotel is hosting a sale of designer and vintage clothing owned by Doreen Willis-Bailey, glamorous ex-ambassador to Hollywood airline TWA. Style, glamour, and a glass of bubbly is promised. (Tickets: Free but must RSVP)
Check out Backstage's London audition listings!