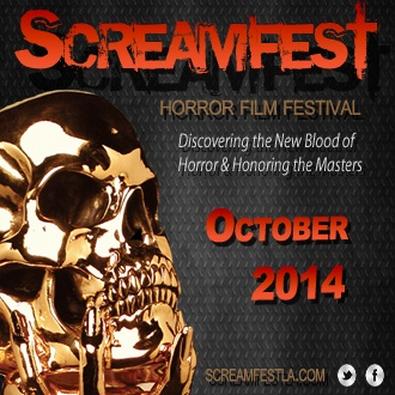 Many of Hollywood's most promising filmmakers will be walking the black—not red—carpet later this month. The Screamfest Horror Film Festival, the largest and longest-running festival of its kind in the United States, will showcase new work from independent filmmakers Oct. 14–23 at the TCL Chinese 6 Theatres in the Hollywood & Highland Center.
"I love horror films," said Rachel Belofsky, the festival's founder and programming director. "For a genre that makes billions of dollars, it's like we're the bastard child of the industry. I can remember in Blockbuster video stores, the horror section was right before you get to the black curtain—you were like a step away from porn. Like, really? So many directors have cut their teeth on this industry."
Belofsky founded the festival in 2001 in part to promote an underrepresented genre and in part to provide burgeoning horror directors an opportunity to make connections and further their careers. A producer herself, she wanted a more satisfying way to highlight the best unseen films in Hollywood. "You have your film, now what? I wanted to have an answer to that question," she said.
Screamfest has launched the careers of countless horror directors, including Oren Peli, whose breakaway hit "Paranormal Activity" won two of the festival's prizes in 2007 and went on to earn hundreds of millions of dollars at the box office. Past festival premieres have included "Trick 'r Treat," "American Mary," and "The Human Centipede." Last year's Ben Ketai-directed "Beneath" and Antonio Perez's short film "Luna" took home the aptly named Skull Awards, trophies designed by legendary effects artist Stan Winston.
Among this year's highlights are "Dark Was the Night" starring Kevin Durand, "Suburban Gothic" starring Kat Denning, "See No Evil 2," and Devon Downs and Kenny Gage's "Parlor," which kicks off the frightful festivities on Oct. 14. "I think our discovery of the year is 'Cyprian's Prayer,' " added Belofsky. "It's a $5,000 feature from Bulgaria, an exorcism movie that the judges are raving about. It's amazing what this guy did with five grand."
Never fear—tickets for Screamfest are now available. Visit screamfestla.com for details.