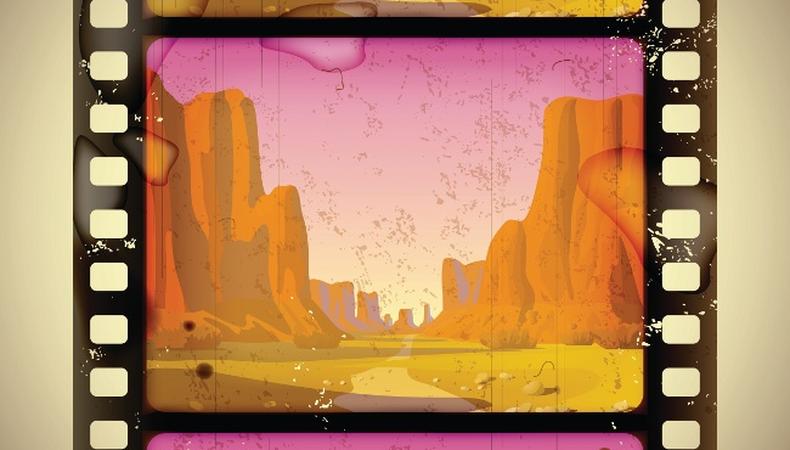 Filmmakers like Robert Rodriguez and Richard Linklater have long been trying to put Texas on the map. Yes, Rodriguez almost exclusively shoots in Texas, and Linklater founded the Austin Film Society in 1985, but with the latter's recent best director and best picture Oscar nominations for "Boyhood," the state (and its tax breaks) is poised to be recognized as a major film hub. For those looking to get in on the Lone Star State's movie scene, here are nine festivals to which you can consider submitting!
Austin WebFest
Have a Web series you want screened under Texas' summer sun? The Austin WebFest is accepting submissions now through March 31 to "provide a cultural alternative to the commercial film experience." It seems the Web is the new frontier.
RxSM Self-Medicated Film Expo
This Austin film fest is targeted to first-time filmmakers looking to present "cutting-edge and unique cinema." The extended deadline for this March event runs through Jan. 30.
WorldFest-Houston International Film & Video Festival
Houston is the biggest city in this Southern state, meaning there's potential for a massive audience! Deadline for the 48th annual indie-focused WorldFest is Jan. 31.
Hill Country Film Festival
The HCFF, held from April 30–May 3 in Fredericksburg, Texas, welcomes short and feature screenplays, as well as short and feature films. The late deadline is Feb. 6 and the extended deadline is Feb. 27.
Cine Las Americas
Texas has a major Hispanic community, making it an ideal place for filmmakers to premiere Latin American works. For Latin and non-Latin directors, producers, and distributors telling stories about Latinos, this 18-year-old fest might be the place to apply. The late deadline for this April event is Jan. 30 with an extended work-in-progress cutoff of Feb. 13.
The Attic Film Fest
This faith-based festival in Austin is seeking feature film, documentary, short, animation, and music video submissions that carry biblical themes. Deadline is Feb. 1.
SHORT FILM FESTIVALS
Nacogdoches Film Festival
When seeking out a festival to apply to, it's wise to consider location and population. The college town of Nacogdoches, Texas, is great if looking to target a younger audience. The extended deadline for this fest, running Feb. 26–28, is Feb. 1.
Films for the Forest
If nature is an inspiration, consider submitting your short to Films for the Forest (F3), a fest designed to shed light on the plights of forests and their communities across the world. This year's theme is ImaginEarth and will have Linklater, among others, sitting on its judging panel. All official selections will be screened at SXSW, and the first prize in the short shorts category gets $1,000 cash. The late deadline for F3 is Jan. 31. Online extended runs through Feb. 7.
Literally Short Film Awards
If you've got a film that runs under 15 minutes and are interested in bridging "all cultures onto one collaborative stage that stimulates international artistic expression," you need to submit your film to this Houston-based awards show, set to be held in June. Early deadline is March 24 with April 20, May 4, and May 18 deadlines to follow.
Inspired by this post? Check out our film audition listings!