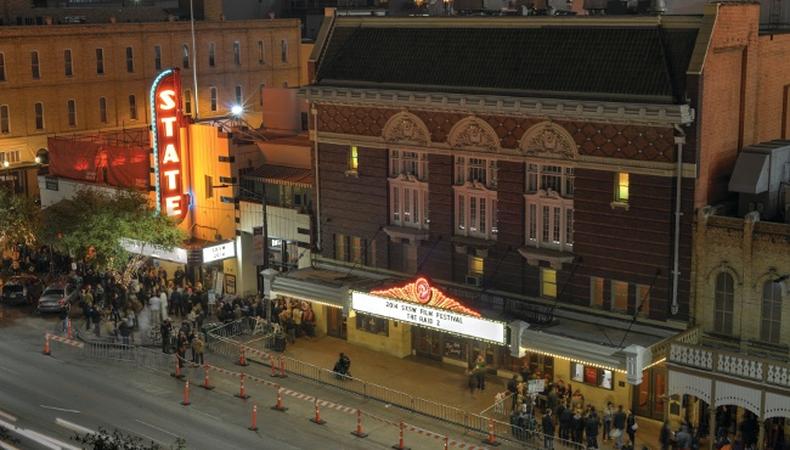 South by Southwest has an atmosphere of community that sets it apart from some of the larger film festivals—partly because of the location (Austin is small but spread out, unlike Park City with its Main Street), and partly simply by the design of the festival and programs, including the Texas Shorts and Texas High School Shorts.
"We like to call out the talent that we have in Texas," says short film programmer Claudette Godfrey, "and the company as a whole is part of the local community, so it's important to us to maintain that relationship. We have a pretty vast array of things in the program this year."
For the 2015 festival, SXSW received around 5,000 submissions for the shorts categories and 250 submissions for the high school shorts program. While the Texas High School Shorts program is open only to current high schoolers in Texas, the Texas Shorts lineup is culled from the broader shorts submissions.
"For the Texas shorts, you have to be either living in Texas or it has to be a pretty Texas-based story," Godfrey says. "But people don't submit for that program; it's culled from the regular submissions. It's mostly things we've seen that we like that meet the qualifications."
The fastest way to catch a programmer's attention? Try something new. "I'm looking for something that's not just the same thing you've seen a thousand times, executed well," Godfrey says. "Something has to stand out from this crowd of 1,600 I'm personally watching. I want to watch something that's telling a new story or a story we all know well in a new way and has some directorial vision that makes it stand out. So many things are just, someone watched something and then they tried to make it.
"We're looking for directors and filmmakers to support and bring to South by Southwest to experience time with our community and meet more people here and give them that experience."
---
Below is the 2015 Texas Shorts lineup. (All loglines courtesy of SXSW.)
"+ / -"
Directors: Andy Irvine, Mark Smoot
A young couple examines their relationship as they await the result of a pregnancy test.
"Carne Seca"
Director: Jazmin Diaz
Brothers David and Oscar Juarez have until sunset in rural Mexico to turn a profit on their father's business or face the consequences of his belligerence.
"Darknet Delivery: A Silk Road Story"
Directors: Lacey Dorn, Mafalda Millies
In the era of Internet hyperconnectivity, four friends order drugs online, only to reveal how disconnected they really are.
"Detective Calzone"
Director: Austin Tolin
When a new piece of evidence arrives for an unsolved case, Detective Lenny Calzone decides to put in a late night at the crime lab. (World Premiere)
"Melville"
Director: James M. Johnston
Marcus is dealing with some serious shit.
"The OceanMaker"
Director: Lucas Martell
After the seas have disappeared, a courageous young female pilot fights against vicious sky pirates for control of the last remaining source of water: the clouds.
"The Samaritans"
Director: John Bryant
A salesman faces the most difficult and important negotiation of his life.
"Squirrel"
Director: Tomas Vengris
A young girl's contemplation of her budding sexuality takes us on a dark psychological journey about love, sex, and manipulation.
"Star Cadets"
Director: Joe Nicolosi
For two star pilots on a deep space patrol mission, hostile alien races aren't the biggest threat...boredom is.
"Woman of the World"
Director: Allison Cook
On a visit to Los Angeles, Rachel has an encounter with a celebrity that reminds her she is right where she belongs.
Inspired by this post? Check out our audition listings!