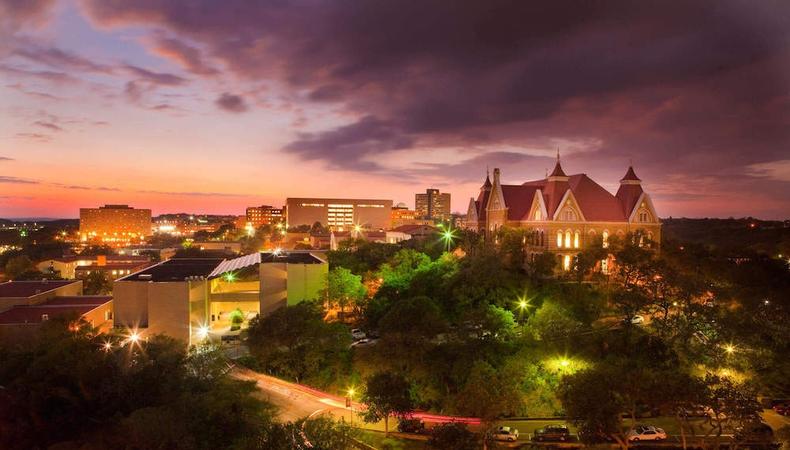 Part six in my series exploring some of the most popular college musical theater programs in the country brings us to Texas State University. Helmed by Kailtin Hopkins, award-winning Broadway, film, and television actress/director, TSU's musical theater program is one of the only ones exclusively run by industry professionals.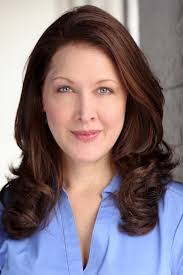 When and why did there become a demand for a musical theater degree?
The Dean of the School of Fine Arts and Communications had always wanted a BFA in musical theater at Texas State. We are in the largest theater department in the country and I think he felt strongly with all the other degree plans here [that] it was the only undergraduate degree that was missing. Along with the Chair of the Department at the time, they felt it was the right time to launch the new degree plan [in] fall 2009. That's when they approached me to design the new BFA in musical theater. It was a thrilling opportunity to be asked to build something from the ground up without any limitations. The directive was simply to create a pre-professional training program designed by professionals for young professionals. They were interested in thinking outside the box of a traditional academic approach to training young artists, that was very exciting to me. It still is.
What is the TSU philosophy about how to best educate young MT Artists?
Our philosophy is to train the individual artist from a holistic approach. We believe that integrating all aspects of the curriculum with a focus on the health of the performer physically, vocally, and mentally is imperative to the successful development and longevity of a professional musical theater artist. We customized the curriculum to the individual artist, it forgoes the traditional "one size fits all" approach and concentrates on the specific needs of each individual student. We believe in creating a safe but challenging environment that fosters collaboration and professionalism for our actors to learn in. We strongly believe that what is unique about each student must be supported by the curriculum, not supplanted by it.
READ: How to Choose & Apply to an Acting College Program
How do you stay current in your training?
We are constantly adjusting the training for the current market. We have a responsibility to keep up with the art form. It is imperative in an industry that is constantly evolving to incorporate those changes into how we train our students. One of they ways we do that is having numerous industry professionals come work with our students; from top casting directors and agents to composers, playwrights, directors, etc. In addition, we are developing (and premiering) new musicals at TXST with Broadway creative teams. This creates additional opportunities for our students to develop relationships, and train hands-on with the people they will be working with when they graduate. In addition, they are working an important muscle of "how to" work in a development process, which requires a very specific skill set. Our faculty are all working professionals, so we are also still out there in the trenches and experiencing ourselves the changes that are happening in the business, which then allows us to pass that working knowledge along to our students.
What sets TSU apart from other MT training programs?
The holistic approach to training, which is impactful in several ways. One, the classes were designed to be interdisciplinary, so the curriculum in all the classes is integrated. This is unusual, as most programs have each area of musical theater taught out of a different school (i.e) music, theater, and dance. Our programs function under one umbrella with our faculty only serving the MT students. Also, our training curriculum educates students in mental wellness, vocal health and physical health, another aspect of that holistic approach to training. Technique and wellbeing of an artist. I did a TEDx talk not long ago on mental health and performing artists and the research we are conducting at Texas State. The curriculum we teach has shown significant decreases in depression and anxiety and increases in coping skills, communication and problem solving.
What are the key components your graduates value the most?
The things I hear most consistently from the graduates is the level of professionalism that was instilled in them; the industry relationships they were able to develop while here, the focus on the business [in] the Business Labs that cover everything from how to do their taxes, all the contracts they will work under, mock agent meetings, budgets, financial planning, etc. But those are training related. What I hear also is how much they valued the individualized training, the performance opportunities, the family environment, and the support they have received since they graduated, not just while they were here.
What can Industry Professionals expect when they meet a TSU graduate?
They can expect a versatile creative artist with an impeccable work ethic, professionalism, and integrity, who is kind, compassionate, and fiercely good at what they do.
Check out Backstage's Texas audition listings!
The views expressed in this article are solely that of the individual(s) providing them,
and do not necessarily reflect the opinions of Backstage or its staff.