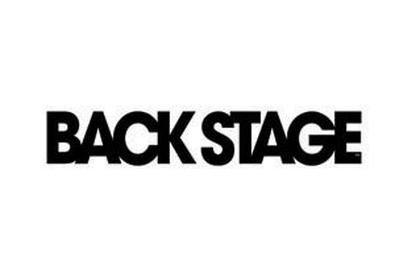 1960
Jan. 16–June 10: A Writers Guild of America strike occurs over the right of writers to receive a portion of studio revenue from the lease or sale of films to television.
March 7–April 18: Screen Actors Guild president Ronald Reagan leads the union in a strike against the major movie studios, the first industrywide strike in the film business. There had been earlier walkouts in the television industry.
Dec. 2: The first issue of Back Stage is published.
1962
Sept. 23: Lincoln Center's Philharmonic Hall (now Avery Fisher Hall) opens.
Marlon Brando's salary for "Mutiny on the Bounty" makes him the first actor to be paid more than $1 million.
1963
Sidney Poitier becomes the first African-American to win the Academy Award for best actor.
1967
"Hair" opens Off-Broadway and later enjoys Broadway success. It boasts a racially diverse cast and helps define the genre of rock musical.
"Hair" (Photo by Photofest)


1969
"Monty Python's Flying Circus" premieres on British TV. The series' actors, writing, and humor continue to influence the world of comedy in 2011.
1970s

The VHS format becomes commercially available, making videotape the dominant method of watching recorded home entertainment until DVDs.
1971
"All in the Family" debuts on television. The program receives high ratings and is seminal in tackling racism, homosexuality, the Vietnam War, women's rights, and other subjects previously considered inappropriate for American comedy shows.
1973
"An American Family,"a TV documentary filmed in 1971 and later considered the first American reality show, airs on PBS. Its 12 episodes show the troubles of the Loud family, including the divorce of parents Pat and Bill. Eldest son Lance, who announces on the show that he is gay, is cited as the first openly gay person on television.
1974

The improv comedy troupe the Groundlings is founded. It will produce cast members of TV shows such as "Saturday Night Live," "MADtv," and "Reno 911!"
1975
"Saturday Night Live" premieres and goes on to become a launching pad for some of Hollywood's biggest comedy stars, such as Chevy Chase, Bill Murray, Eddie Murphy, Mike Myers, Adam Sandler, and Tina Fey.
"Jaws" is the first high-concept summer blockbuster—proving the season fertile ground for releasing big-budget studio films—as well as the first wide release, demonstrating the profit potential of releasing a movie on the same day throughout the country rather than on different dates in different regions.
"A Chorus Line" opens Off-Broadway; it's significant for its nonlinear narrative and its focus on the struggles of Broadway dancers. It later becomes the longest-running show in Broadway history, eventually surpassed by "Cats," "The Phantom of the Opera," "Les Misérables," and the revival of "Chicago."
"Gunsmoke" goes off the air. The CBS show is tied with "Law & Order" for longest-running American drama series and second-longest-running scripted series with ongoing characters.
1976
"Taxi Driver" opens. The film's gritty and violent New York City is depicted in movies throughout the era.
1978
The Sundance Film Festival opens. As of 2011, it is the largest independent film festival in the United States.
Mid-1970s and 1980s
Personal computers are developed and sold for home use.
1980
July–Oct. 25: SAG and AFTRA members go on strike and boycott the year's prime-time Emmy Awards ceremony.
1981
MTV is launched. The channel popularizes, among other things, music videos, which serve as career launching pads for actors such as Eva Mendes and directors such as Michael Bay.
1984
"The Cosby Show" debuts. Its success helps revive the sitcom genre and inspires a proliferation of shows centered on African-Americans.
1985
The average cost of a movie theater ticket is $3.55.
The fax machine becomes popular in offices.
Pixar is founded and goes on to become, because of its computer animation, one of the most influential film studios.
1986
Billboard Publications buys Back Stage.
1987
A Directors Guild of America strike lasts three hours and five minutes.
"Les Misérables," a hit in London's West End, opens on Broadway and becomes one of the longest-running and most successful shows in New York theater history.
1988

The Film Preservation Act is passed, allowing films to be selected for the Library of Congress' National Film Registry.
March 7–Aug. 7: A Writers Guild of America strike affects production on movies and TV shows, costing the industry an estimated $500 million. At 155 days, it is the guild's longest strike to date.
"The Phantom of the Opera" opens on Broadway. It is the Great White Way's longest-running show.
Late 1980s and 1990s
The Internet continues to be developed and slowly begins making its way into mainstream use.
1990
The Internet Movie Database is established, becoming a resource for entertainment industry professionals and casual cinephiles.
"Law & Order" begins its 20-year run and becomes a staple of the entertainment industry in New York, where it is set and filmed.
1992
"The Real World" premieres, presaging the boom in reality TV, which begins to dominate the airwaves in the early 2000s.
1993
Robert Rodriguez releases his independent film "El Mariachi" at the age of 24. His follow-up, "Desperado," will introduce Salma Hayek to American audiences and help popularize Antonio Banderas in the United States.
1994
"Beauty and the Beast" opens on Broadway, the first of several shows based on Disney films to find homes on the Great White Way.
Verenigde Nederlandse Uitgeverijen buys Back Stage. VNU is later renamed the Nielsen Company.
Back Stage West is founded.
1995

"Toy Story," Pixar's first feature film and the first feature to be made completely with computer-generated imagery, opens.
1996

The DVD format is introduced in Japan and eventually becomes the dominant way to watch recorded home entertainment.
"Rent" opens Off-Broadway, bringing attention to the struggles of artists in New York City and the HIV/AIDS crisis. Its author, Jonathan Larsen, dies just before the opening. The show later transfers to Broadway.
1997
"The Lion King" opens on Broadway and goes on to win six Tony Awards, including best musical.
BackStage.com is launched.
Netflix is founded. In April 2011, it boasted 23.6 million subscribers.
"Titanic" opens in theaters and becomes the first film to gross more than $1 billion.
1998
Back Stage West buys Drama-Logue, its chief competitor in Los Angeles.
The first podcasts begin, but they do not grow in popularity until around 2004.
1999
"The Sopranos" premieres on HBO and is lauded by critics and viewers for delivering a higher level of production and artistry to television. It paves the way for cable TV to broadcast high-quality dramas.
2000
"Survivor" debuts. Its high ratings and financial success contribute to the rapid increase in reality TV shows in the 2000s.
May 2–Oct. 24: SAG and AFTRA wage a commercials strike, asking their members—roughly 135,000 actors—to cease working on TV and radio ads. Between 5,000 and 10,000 performers who earn a major part of their income from commercials are affected. Los Angeles, where many commercials are shot, loses an estimated $125 million.
2001
Halle Berry becomes the first African-American performer to win an Academy Award for best actress.
Halle Berry (Photo by Photofest)
The Sept. 11 terrorist attacks have a lasting impact on everyday life in America. Among other effects, tourism in New York City falls sharply, ticket sales for entertainment decrease, and small businesses in Lower Manhattan feel significant economic strain.
"24" premieres after having its debut delayed a week by 9/11. The show is criticized for using torture in its story lines and for its portrayal of Muslims. Though in development before Sept. 11, it was one of the first of many projects about counterterrorism released after the attacks.
2002
The Tribeca Film Festival is established in response to 9/11 as a way to celebrate New York and foster Lower Manhattan's recovery.
2003
March 7–11: Broadway musicians strike over producers' proposal to reduce the number of musicians at shows and possibly use prerecorded music.
MySpace is launched, becoming the most popular social-networking site from 2005 until early 2008. Its members publicize their artistic endeavors by posting their music and videos. Auditions for theater, film, and TV projects are submitted through the site.
2004
Facebook is founded. As of 2011, it is the most popular social-networking site in the world.
2005
Because of high DVD sales, "Family Guy" returns to television after being canceled.
YouTube is founded, bringing fame to amateur video-makers and helping professionals find an audience.
2006
Twitter is launched, helping businesses and performers connect with each other, fans, and customers.
2007
Nov. 5–Feb. 12, 2008: The Writers Guild of America strikes, and more than 12,000 writers stop working. Estimates of how much money Los Angeles lost range from $380 million to $2.1 billion.
Nov. 10–28: Unionized Broadway stagehands strike against Shubert, Jujamcyn, and Nederlander theaters, the first strike in IATSE's 121-year history. New York City loses an estimated $40 million in revenue. Unaffected Broadway shows, as well as Off- and Off-Off-Broadway productions, enjoy an increase in sales.
2008
Back Stage East and West are combined into one national publication.
2009
Back Stage and other Nielsen publications are sold to e5 Global Media, later renamed Prometheus Global Media.
2011
April 14: ABC's cancellation of "One Life to Live" means that as of September, there will be no more soap operas in production that shoot in New York.
June 19: SAG and AFTRA officially begin merger negotiations.
Oct. 3: Prometheus Global Media announces a partnership with a group of investors led by John Amato, who becomes CEO and chairman of Back Stage.