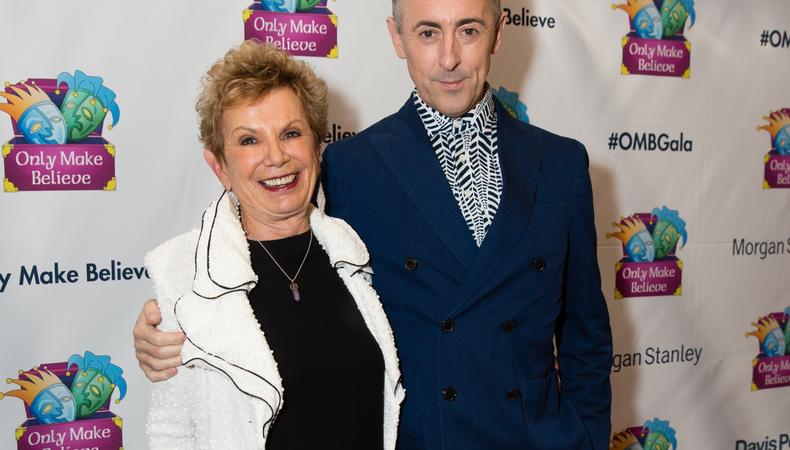 Despite its title, the Nov. 9 "Make Believe On Broadway" gala at the St. James Theatre in New York City helped raise awareness for a cause that is anything but make believe.
Honoring Tony Award winner Alan Cumming and Morgan Stanley CLO Eric Grossman, the 15th annual event was presented by Only Make Believe, an organization that brings interactive theater to chronically ill children in need. The non-profit was founded by Dena Hammerstein (pictured above with Cumming) and has served over 35,000 children since 1999, sending working performers to over 55 hospitals and care facilities in NYC and Washington, D.C.
Among the evening's musical acts were Leslie Odom, Jr. ("Hamilton"), the Mark Stuart Dance Company, beatboxer Chris "Shockwave" Sullivan, The Skivvies, Brad Oscar ("Something Rotten!"), The Co-Werkers, Rob McClure ("Chaplin"), and Tony winner Lena Hall ("Hedwig and the Angry Inch"). Also in attendance were Geneva Carr ("Hand to God"), Constantine Maroulis ("Rock of Ages"), Laura Osnes ("Cinderella"), and NBC news anchor Thomas Roberts. Directed by Joe DiPietro and hosted by the tireless James Monroe Iglehart, the Tony-winning Genie of Broadway's "Aladdin," the event was a celebration of the restorative power of the arts.
"My friends are going to go out there and wreck shop tonight for a wonderful organization!" Iglehart told Backstage before the show, adding that giving back is a great way for actors—or anyone—to keep things in perspective. "There's something bigger than you out there.... When you get into a hospital and you see kids are going through something and you realize you have a gift that you've been blessed with and that you can use...it opens up a whole different world. All of a sudden you're not performing just for the applause, just for the money. You're performing because you're brightening someone else's day."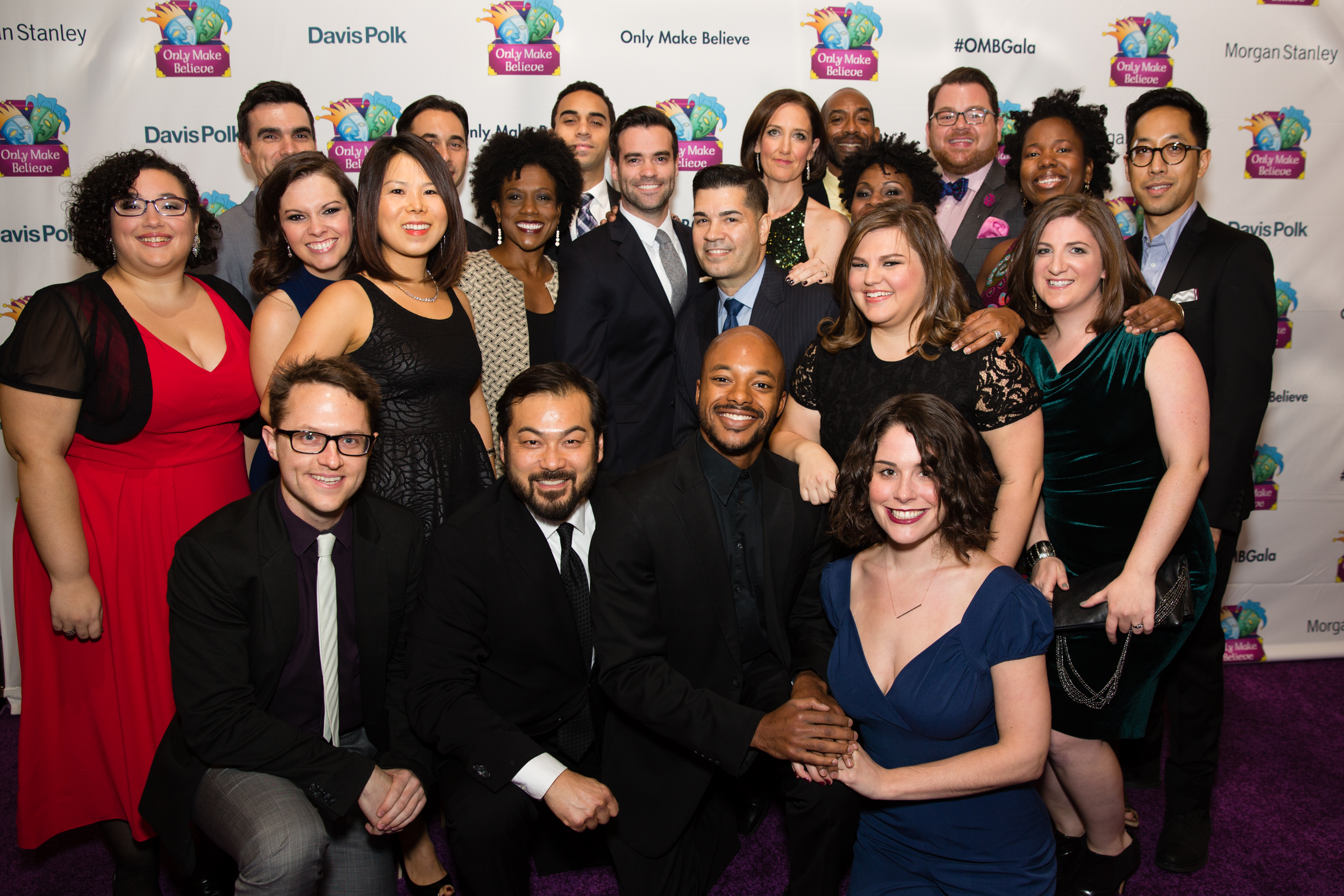 Only Make Believe acting company members. Photo by Jessica Earnshaw.
Presented with the James Hammerstein Award for his commitment to philanthropic causes, Grossman said in his speech, "I remember the power for me, the transformative power of theater. The fact that we—all of you out there—get to help bring theater to kids that need it, I really want to thank you all very much."
Accepting the Sir Ian McKellen Award from his "The Good Wife" co-star Christine Baranski, Cumming spoke about being inspired by the award's namesake, and his own work in hospitals with Only Make Believe. "I believe in the healing power of art and theater and music, and how it can change people and truly heal them. I saw that happening in real life," he said. "Being a philanthropist and an activist is not a privilege. I feel it's a duty, a moral imperative. If you have a voice, if you have a platform, if you're an artist who believes what you do is about changing and connecting with people and making the world better, then you also have a duty to do that."
For more information on the organization and joining its company of actors, visit onlymakebelieve.org.
Inspired by this post? Check out our theater audition listings!